Tokyo, Japan is a vibrant city with a population of 9+ million people. It's a city that sprawls upward instead of outward due to the limited space and throngs of people. In one building, you can find a clothing store, restaurant, nightclub, pharmacy, a Karaoke bar, and several floors of residential apartments. There isn't one thing I don't love about this city but I often hear people complain about how expensive it is. So, I decided to show you where you can save money when visiting Tokyo on a budget.
Tokyo on a Budget
---
TRANSPORTATION:
One of the first things you'll do when you arrive in Tokyo is secure transportation into the city or to your hotel. You can accomplish this by car, train, or bus and each has its pros and cons. If you're trying to save money, your best bet from Narita Airport will be the bus (Keisei or Access Narita) to either Tokyo Station or Ginza Station. It will take about 1 hour and 15 minutes and the cost (*at the time of posting) is 1000¥ or $9*.  There is a train called N'EX or Narita Express that takes just 53 minutes from Narita Airport to Tokyo Station but it will set you back over 3000¥ or $27. So, to save money take the bus. Getting into the city from Haneda Airport is much easier as it's located within the Tokyo city limits.
While you're in the city, take the train because it's economical, clean, and fast. The information is in Japanese and English so you shouldn't have any issues there. You can buy a 24-hour pass for 600¥ or $5*. You CAN buy individual tickets but it's easier to just buy a day pass. Side note: if you want to purchase individual tickets, use Google Maps for directions because at the bottom it tells you how much each train trip costs so you can buy the correct ticket.

LODGING:
Here's where things can get tricky. If you're staying in Tokyo for a few days, you'll want to be close to the action so you can maximize your time. Staying outside the city may get you a bigger room and save you a few bucks but going back and forth can be inconvenient. You do have options but if you're visiting Tokyo on a budget, I'd suggest taking a smaller room in a better location. Since you're there to go sightseeing, you won't be spending much time in your room anyway. One great option for budget travelers is a capsule hotel like this room (pictured below) at First Cabin. I stayed here for 1 night and really enjoyed the "first class" accommodations. Prices vary by location but there are several throughout Tokyo so you can choose a location and price that fits your needs.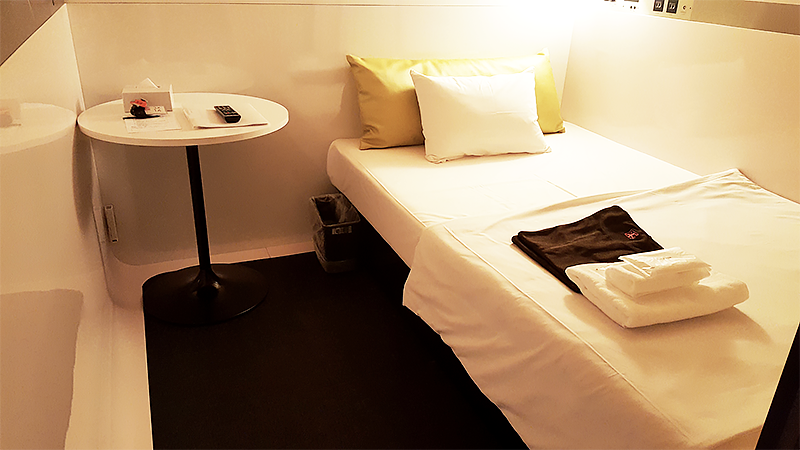 If you're not into capsule hotels, check out the APA Roppongi Itchome-Ekimae hotel. The location is fantastic, it's clean, and there's a subway station right across the street. My room was super small but larger rooms are available. I paid 31903¥ or $290* for 4 nights (that includes $11 for an earlier check-in). Later, I decided to only stay for 3 nights (booked a last minute trip to Kyoto) so I was refunded $107 for 1 night. In the end, 3 nights cost me $183. That's not bad for a hotel right in the middle of all the action!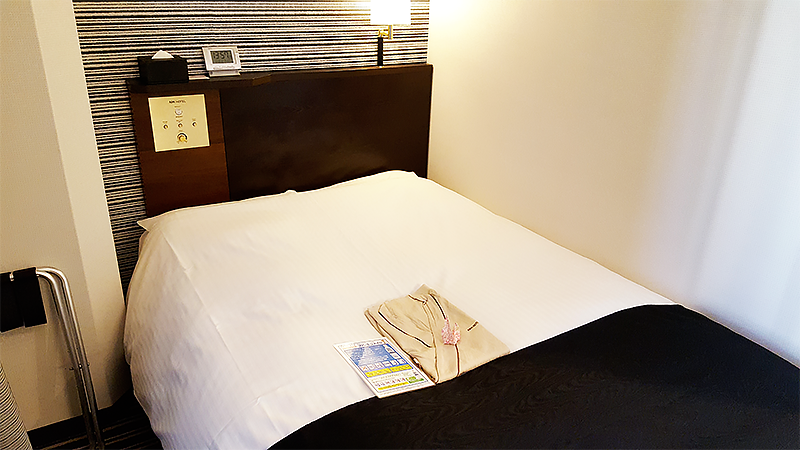 FOOD & DRINKS:
If you're a foodie like me, you know you can find great food anywhere from street stalls to Michelin star restaurants. If I'm eating in Tokyo on a budget, I'm going to seek out the best food for the best price. One of the coolest places I found was Uobei Sushi. It has a futuristic feel with the sushi arriving at your seat via a sushi train. That's probably not the proper name for it but that's what I'm calling it. It's such a cool experience and with most sushi plates costing no more than 100¥ or $0.90, you can try lots of dishes without breaking the bank. My dinner pictured below, with the addition of two more plates and a small soda, cost me a whopping $8! The best thing on the menu was the shrimp tempura and the yellowtail.

Of course, sushi isn't the only thing you want to eat in Japan. You'll want some ramen too and there are lots of restaurants to choose from. I found several that had ramen for under 800¥ or $7. I had this yummy bowl at Sunshine City Mall in Ikebukuro.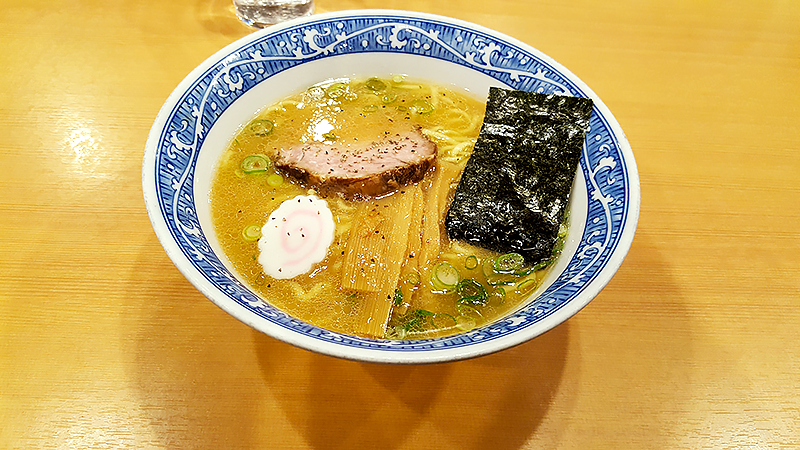 Lastly, one of my favorite places to find good food for snacks is 7-11 or Family Mart. Let me be clear, I would never – I repeat NEVER – buy food from 7-11 in the States but in Japan it's amazing. They have great cold noodle salads, sushi, sandwiches, and snacks. I even got a "drinkable" bottle of wine for $5! When you're trying to stay within a certain budget, you do what you have to do but I refuse to sacrifice fun or food due to funds. Everything I ate, I would have eaten had I not been "budgeting".
SHOPPING & ENTERTAINMENT:
Everyone knows that entertaining yourself on a trip can blow your budget if you let it. Luckily, there are plenty of fun, free things to do in Tokyo to fill in the gaps between the "must dos". I would do some research beforehand to see exactly what you want to do and how much it costs. For instance, a visit to Tokyo Tower is a mere 900¥ or $8. On the other hand, a trip to Tokyo SkyTree will set you back 1000¥ to 4000¥ or $9 to $36 (of course, you're going to want the $36 ticket). If you can plan ahead and buy your tickets a few months before you arrive, you don't have to worry about your budget.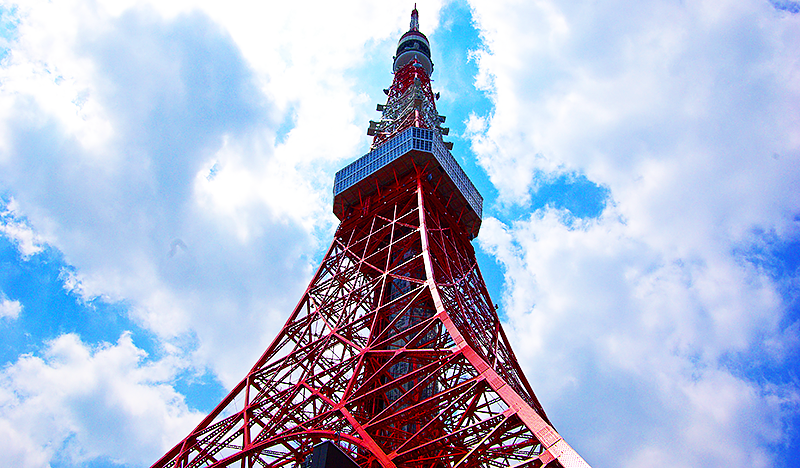 Sightseeing isn't the only fun thing to do in Tokyo – you'll want to shop until you drop but you should keep your budget in mind. If you're looking for clothing and accessories, there are lots of great stores you've never heard of and some you have. One of my favorite stores for clothing is Uniqlo. They have affordable prices and a good selection of sizes. If you've been to Asia, you know that the sizes are a bit different since the people are, generally, smaller than Westerners.
In addition to clothing, shoes, and accessories, you'll probably want to buy some souvenirs for your friends and family. My two favorite places for that are the 100 Yen shop and Daiso. You can find everything you want and tons of stuff you don't need.

SEE MORE. SPEND LESS. TIP:
Your biggest savings usually come from food and drinks. If you buy some alcohol for your room you can "pregame" before you hit the town which should save you some money. Also, if you have breakfast or lunch at an inexpensive cafe (or food stall), you can splurge on dinner with drinks and dessert. There are plenty of ways to save so you just have to decide what's most important to you. Luckily, it IS possible to visit Tokyo on a budget and I hope you add it to your list of places to see.
---
Have you been to Tokyo? Were you able to do it on a budget? I'd love to hear your tips so tell me about them in the comments! Don't forget to pin this for later.