Sushi Dai is a Michelin Star restaurant and one of the most popular sushi spots in Tokyo. Located in the Tsukiji Fish Market, Sushi Dai is open early and serves breakfast and lunch. On any given day, the wait can last for hours but that makes no difference for locals or tourists. If you make it in, you'll see that the food is worth the wait. Unfortunately, my husband and I didn't make it in but we know someone who did.
Sushi Dai: Michelin Star Sushi in Tokyo
For my 40th birthday, the hubs and I stopped in Tokyo for a day on the way to Hong Kong. We read about this famous, Michelin star restaurant called Sushi Dai and wanted to check it out. I read that people typically start lining up as early as 5 AM since the restaurant closes at 2 PM. Apparently, you have to get there at the crack of dawn or you'll likely not get in unless you have time to wait.
Needless to say, we were asleep at 5 AM! When we finally woke up, we made our way around the city. Having only 24 hours in town, we made a few stops before heading to the Market and, of course, we stopped for Ramen (duh!). So, when we finally made it to Sushi Dai around 10 AM, we were already too late. We had to find a spot at the back of the line and we waited, and waited, and waited. After two hours, we finally gave up and left for the airport for our flight to Hong Kong. Luckily, we met these cool guys (Sam and Luke) in line and they promised to give us the rundown on the food. So, here's a taste of what we missed at Sushi Dai!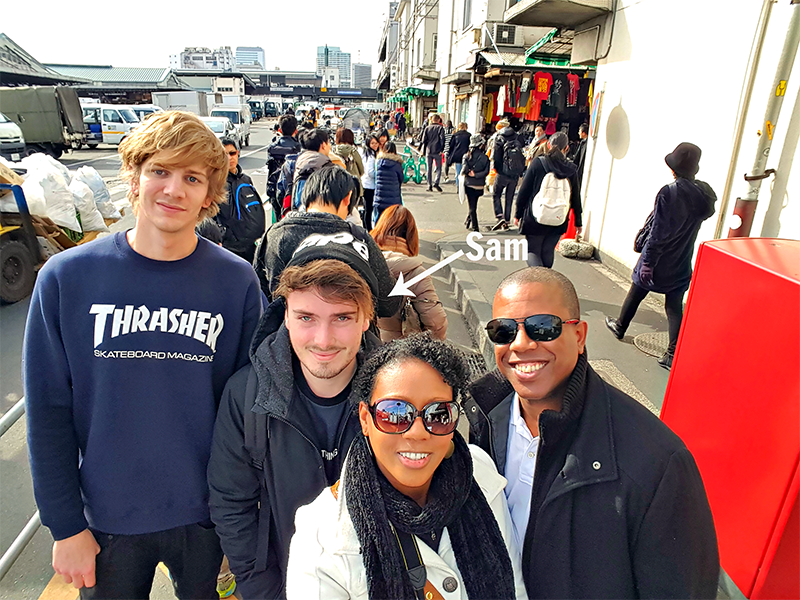 Here we are in line with Sam and Luke. We chatted while waiting and became fast friends. I mentioned that a friend waited in line for 4 hours but said it was worth the wait. The boys were determined to make it in so they waited.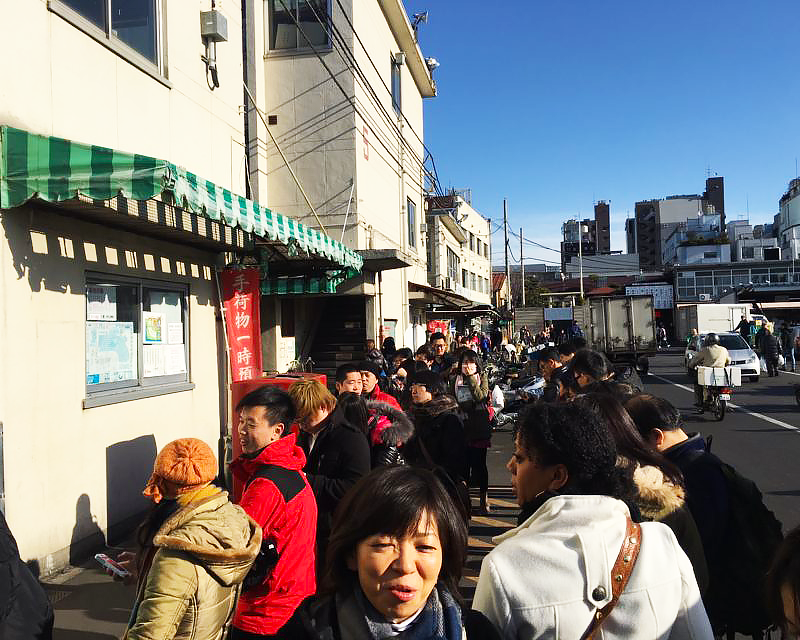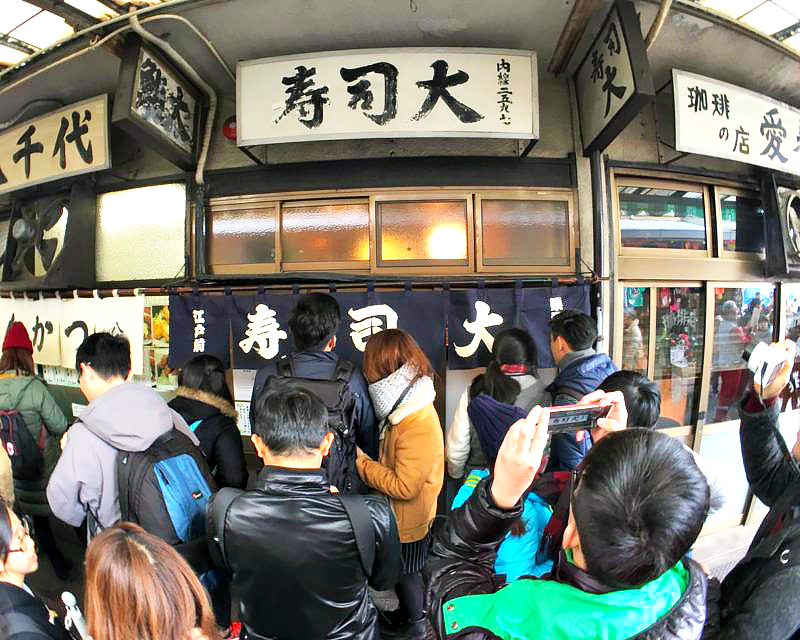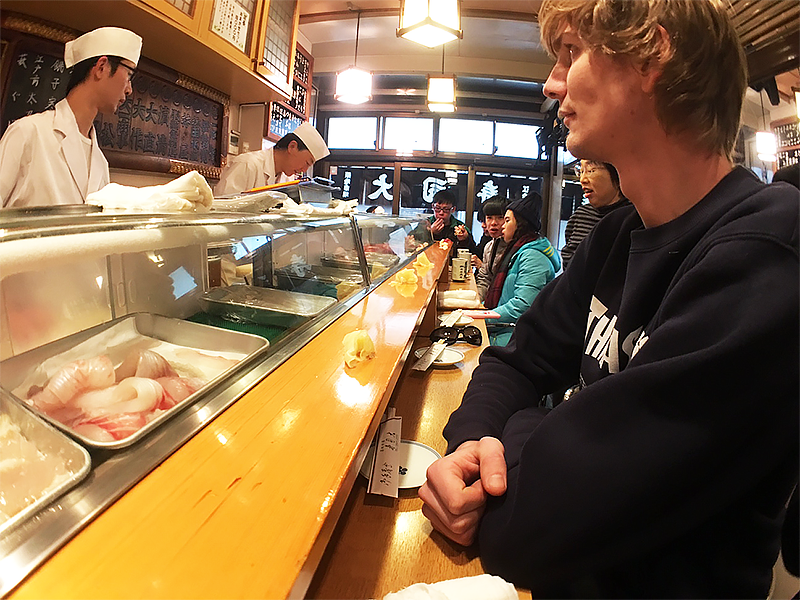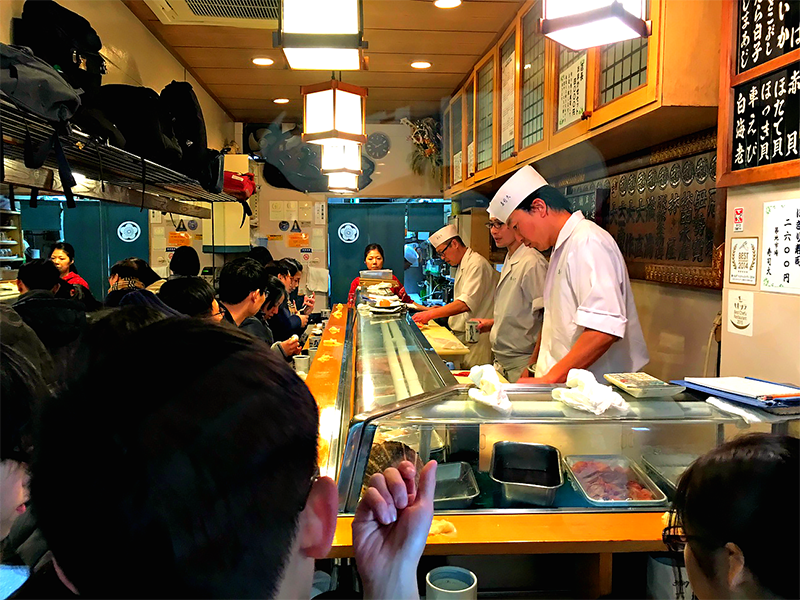 Sam's description of the food:
"The Aji (horse mackerel) was profound with a huge chunk of ginger and some spring onions."
"The Flounder was prepared with a little bit of sea salt and lemon juice instead of soy.  So, it had a very fresh taste despite the creamy texture."
"The best one by far was the Yellowtail. I've never had yellowtail this good before! the taste was insanely rich and really complimented the vinegary rice."
"The Uni did not have the signature bitter aftertaste. It was just the taste of the ocean and the ultra soft texture fighting with the crispy nori. Amazing! They actually marinated the Ikura eggs in soy for a few minutes so it was a ready-to-eat gunkan."
"Not one of the pieces of nigiri required extra soy or any additional ingredients. It was perfectly done. However, for my taste, the rice was a little too tough but I quickly forgot about that thanks to the amazing vinegar they used."
"Also, the Clam was still moving on the sushi, it was pretty cool to see although it wrecked a clump of the rice below!"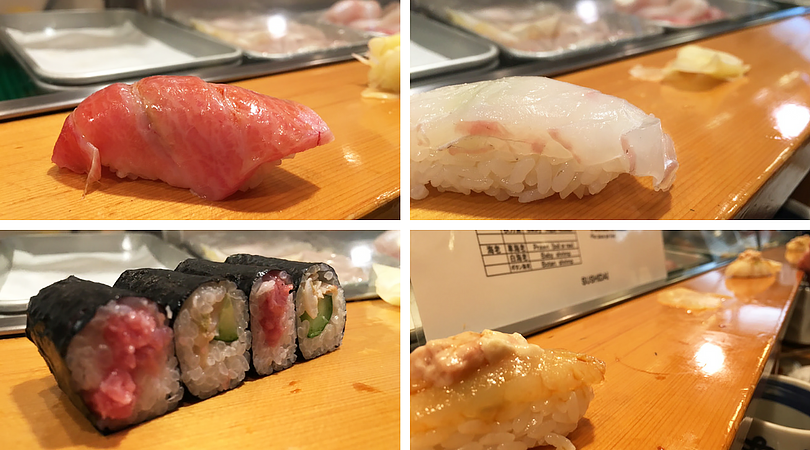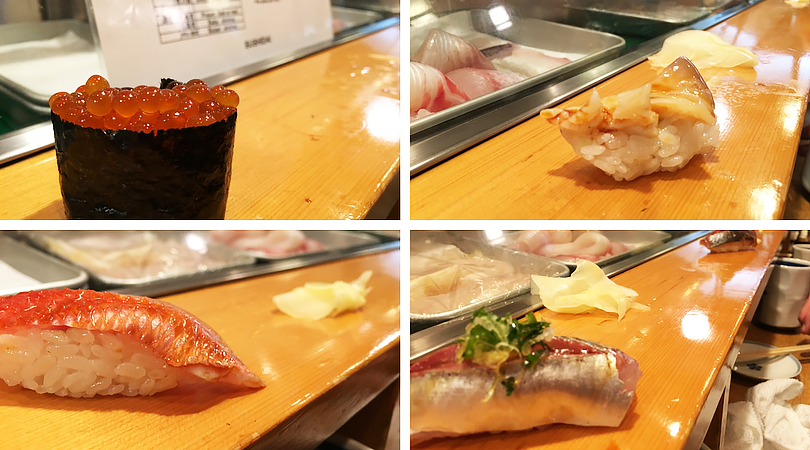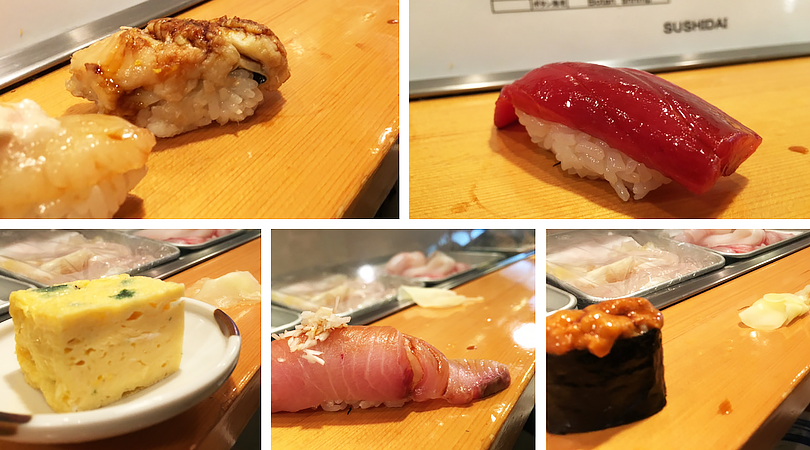 Final Thoughts:
Sam, thoroughly, enjoyed Sushi Dai and had this to say, "We're spoiled for having Michelin sushi here in Amsterdam, so I've had sushi this good before. But the pacing of the meal and the mouthwatering anticipation was something really cool."
A HUGE thank you to Sam & Luke for providing us with a look inside Tokyo's famous Sushi Dai restaurant. I can't wait to go back just to eat there. I'm looking forward to catching up with Sam in Amsterdam so he can take me out for sushi. Thanks again!
---
Have you been to Sushi Dai? How long did you wait? Do you have another favorite sushi spot in Tokyo? Tell me about it in the comments!