Prague, the Czech Republic's largest city, is filled with Gothic, Renaissance, and Baroque architecture, stunning churches, and all the beer you can drink. The city is easy to navigate via metros, trams, and buses but for the most part, you can see a lot on foot. Of course, you won't see ALL of Prague in 2 days but that doesn't mean you shouldn't give it a go. So, here are my suggestions on what to see, do, and eat in Prague in 2 days.
Prague in 2 Days
---
– Day 1 –
MORNING:
For your first time in Prague, you'll want to start in the most famous part of town seeing the most famous sights. Since your time is limited, I suggest starting your day at Charles Bridge. This stunning bridge has great views, love locks, and 30 statues of saints along its path. It gets crowded midday but you can still enjoy it no matter what time you go.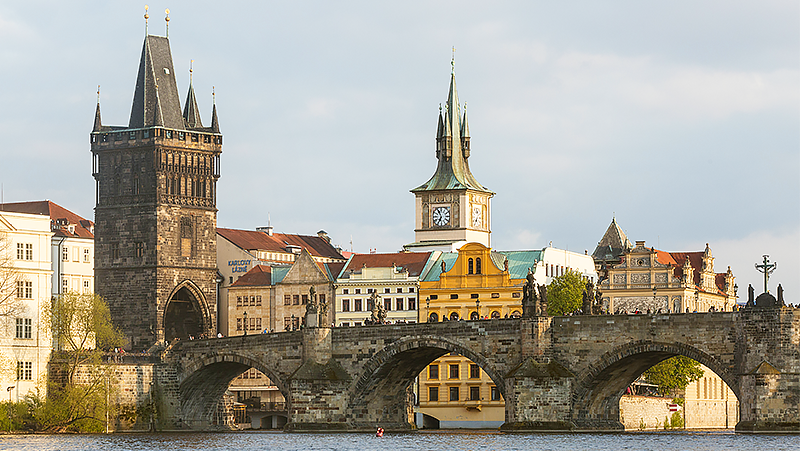 If you keep walking along the bridge (away from Old Town), you'll come to Mala Strana (or Lesser Town). Strolling through this colorful neighborhood will take your breath away. The ancient buildings and Baroque churches are so unique so have your camera ready. Be sure to stop for a Trdelnik (popular dessert sold at many shops). If you continue walking through Mala Strana, you'll climb a hill that will take you straight to Prague Castle. Exploring the Castle can take as much or as little time as you like so plan the rest of your day accordingly.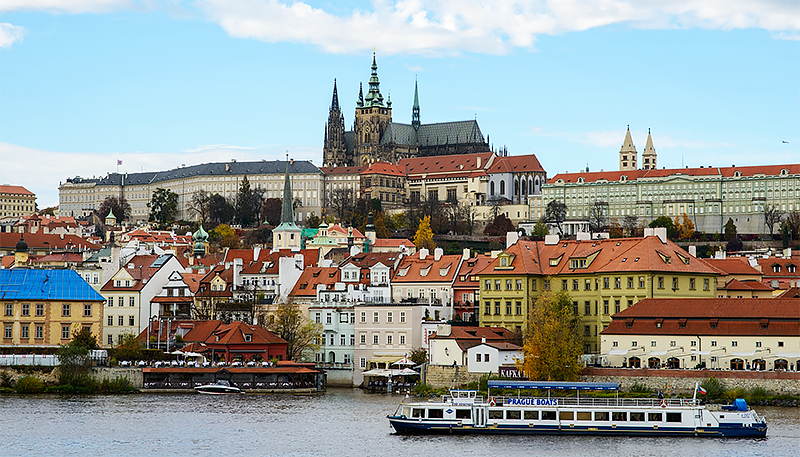 While you're at the Castle, don't miss Petrin Gardens (Petřínské sady), the park grounds are beautiful. Check out the observation tower that offers some of the best views of the city. After you've spent some time exploring, ride the funicular down.  Once you're back on the street, if you have time, make your way to the John Lennon Wall.
AFTERNOON:
By this time you're probably hungry. I'm hungry just thinking about all that sightseeing! So, head over to Old Town Square. There you can see the famous Astronomical Clock and do some people watching. If you like the atmosphere of Old Town Square, then you should grab lunch at one of the overpriced, but wonderfully located, restaurants. Sitting right in front of the Astronomical Clock, the patio at El Toro Negro is perfect for watching the world go by. Grab a beer in the spring/summer and some mulled wine in fall/winter.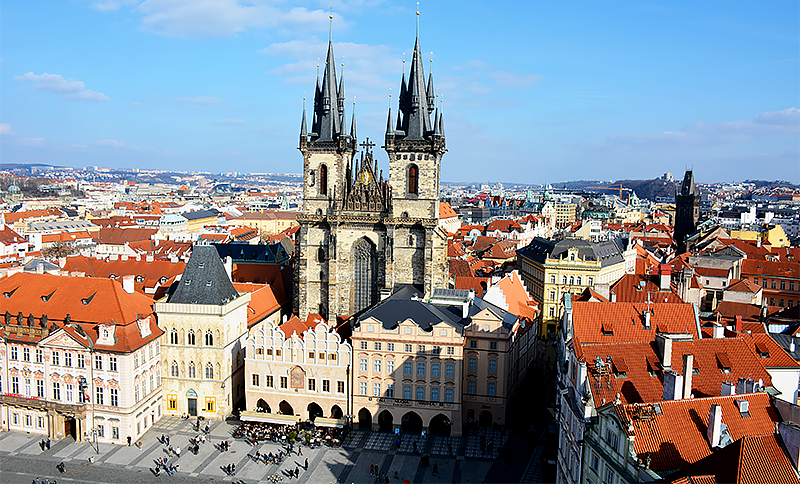 EVENING:
After you've had some time to rest and recharge in your room, you should get back out and do something fun like drink more beer. Afterall, you're in the beer capital of the world so you don't want to go home without tasting your fair share. There are plenty of beers to choose from so try as many as you can (without getting blasted – of course). Even if you don't like beer, ask for the flavored options or those with little to no alcohol.
If you want help finding the right beer or you'd like to learn more about the history of Czech beer, try Eating Prague's – Craft Beer Tours. If you're more hungry than thirsty, check out one of their Food Tours. I promise, by the end of the tour, you'll be full and you'll sleep like a baby.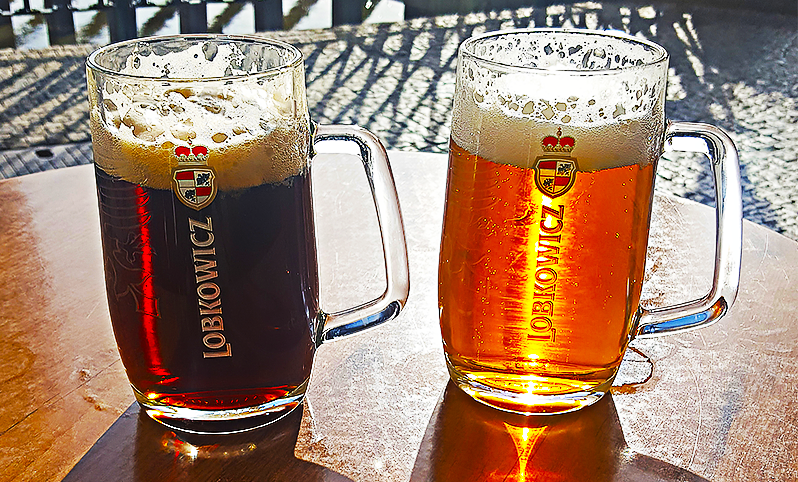 One last thing you should see before you turn in is the Sex Museum! I'm not suggesting anything but it's a really cool museum and it may give you some ideas!
– Day 2 –
MORNING:
Since day one was spent in Old Town Prague, today you'll spend most of your day in New Town. Start your morning at Dancing House and work your way into the center of town. This unusual building resembles a dancing couple, hence the name "Dancing House". From there, find your way to Charles Square, one of the largest squares in the world. You can admire the grounds, relax and people watch from a bench or climb the tower at New Town Hall.
AFTERNOON:
Next, make your way – on foot – to Wenceslas Square. This square is in the heart of New Town and has an interesting history. Here, you can shop and grab some food if you skipped breakfast. My favorite restaurant in New Town is Styl & Interior. This restaurant was previously a designer's studio but it turned into a stylish, modern restaurant with magnificent food. Try the delightfully, light pancakes or a few of their tasty pastries.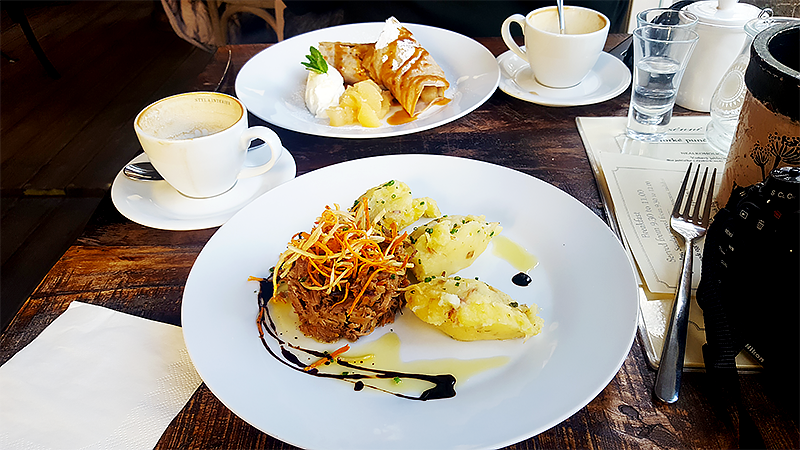 After lunch, you still have more exploring to do so don't stop now! Walk over to the ornate Jubilee Synagogue. It's a breathtaking building with an Art Nouveau feel. As you stroll around the city, you'll stumble upon lots of churches, cool architecture, and interesting sculptures. One such sculpture is David Cerny's rotating statue of Frank Kafka's Head.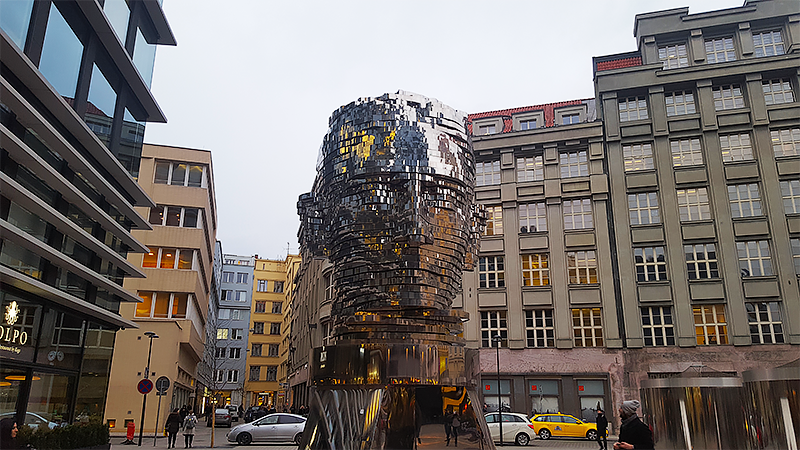 EVENING:
For dinner, grab a seat at the historic Cafe Louvre. Einstein, Kafka, and Capek are just a few of the most notable patrons to frequent this establishment. There was also an incredible women's movement around the 19th century and this was there go to spot. Try the traditional Czech meal of Svíčková (Czech dumplings with braised beef and cranberry compote – pictured below). For dessert, have the Jablečný štrúdl (or apple strudel). You'll thank me later!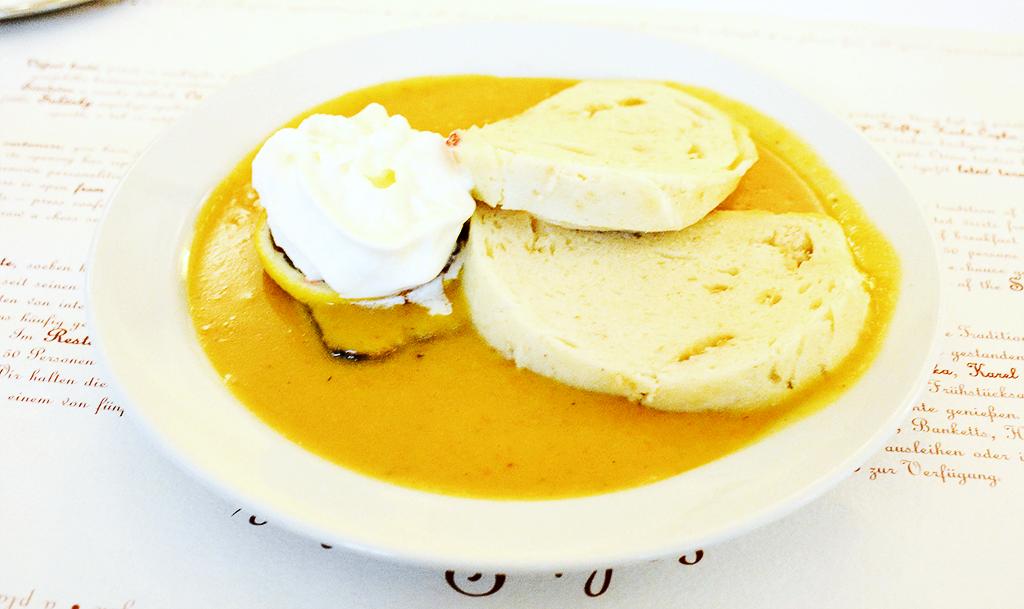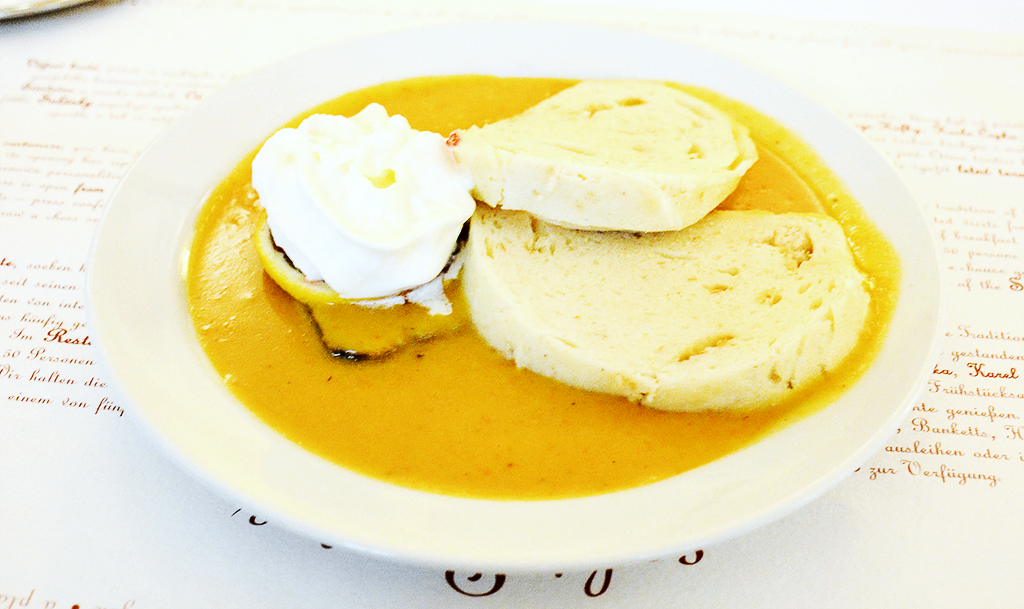 If you're looking for something a little less "fancy" you can grab a delicious, traditional meal at Pivovarsky Dum. There may be a line at the door but that's how you know it's good. The food is hearty, they have flights of beer, and the prices are unbeatable. We had dinner there one night and for 2 appetizers, 2 entrees, and 1 flight of beer, we paid about $25 (roughly $13 bucks each).
On your final night, I would suggest walking around the city and enjoying your last few hours. Prague is a special place and I hope you enjoy it as much as I do.
– Day 3 & 4 (if you have them) – 
Seeing Prague in 2 days is quite the adventure! There are so many things to see and do in the city but if you have more time I would suggest taking a day trip. You have plenty to choose from depending on what you're looking for. Cesky Krumlov, Karlovy Vary, and Katuna Hora are at the top of my list. You can visit these place by purchasing a tour or you can go alone. The trains and buses (like RegioJet & FlixBus) are very easy to navigate and quite inexpensive.
---
Have you visited Prague in 2 days? What did you see and do? Did you take any day trips? Tell me about your experience in the comments. Don't forget to pin this for later!