Get ready for the Beachlife Festival May 3-5, 2019 in Redondo Beach, California. The first of its kind to take place in this seaside town. There have been plenty of beach concerts over the years but this is a festival that looks to rival Coachella with a more convenient location. Redondo Beach is located about 6.5 miles south of LAX (Los Angeles International Airport) and you can reach it by car in less than 20 minutes. With upscale dining, shopping, and sightseeing, this coastal city is one of the most popular destinations in Los Angeles.
So, if you're going to the Beachlife Festival and you're not sure where to stay, check out these hotels. Even though the festival will take place in Redondo Beach, you can stay anywhere along the coast known as the South Bay. The South Bay is made up of several cities including Redondo Beach, Hermosa Beach, and Manhattan Beach. Each city is convenient and no further than 5 miles from the festival site. Luckily, there's a place for every budget but this post will focus on luxury and mid-range. If you're coming from out of state, why not extend your vacation?! You could book a beachfront home with this vacation rental company in Santa Cruz, CA and check out Northern California too! So, grab your friends, buy your tickets, and get ready for the fiercest festival of 2019!
Beachlife Festival 2019
---
REDONDO BEACH
Luxury:
Shade Redondo Beach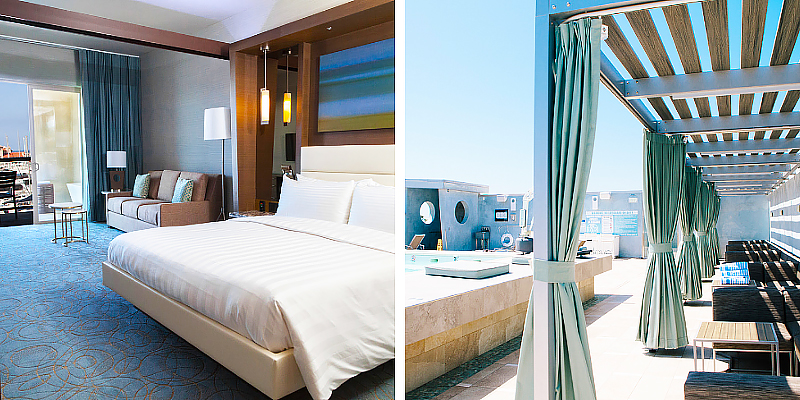 Shade Redondo Beach is the newest luxury hotel in the area. Located about 6 miles from LAX, this hotel has the best spot right on the waterfront. Don't miss the excellent views (from Palos Verdes to Malibu) and happy hour (Shade Hour) specials at Sea Level, the rooftop bar. Just steps from the bicycle strand and blocks from the pier, this hotel has it all. Shade Redondo Beach: 655 North Harbor Drive. Redondo Beach, CA 90277
Mid Range:
Crowne Plaza Redondo Beach And Marina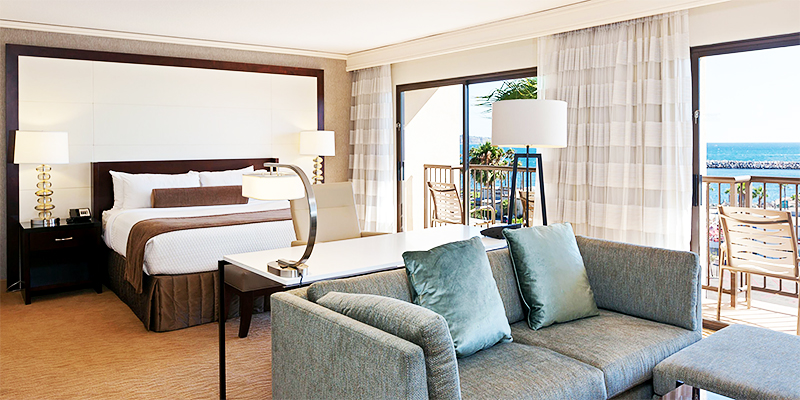 The Crowne Plaza Redondo Beach and Marina is the official hotel partner of the 2019 Beachlife Festival. The hotel is located across from the festival site and just 1 block from the Redondo Beach Pier. This hotel offers modern, upscale rooms and a premium guest experience. Whether you have an oceanview or a city view, you're going to love this hotel. Walking distance to beaches, restaurants, shopping, and nightlife make this Redondo Beach hotel a must for festival goers. Crown Plaza Redondo Beach and Marina: 300 N. Harbor Drive, Redondo Beach, California 90277
The Redondo Beach Hotel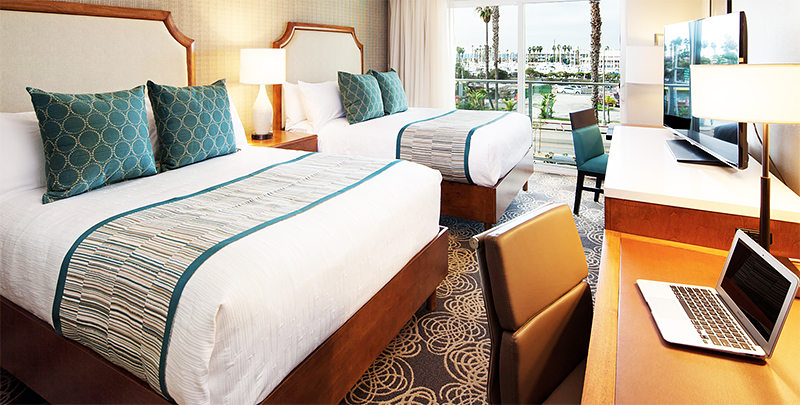 Located in the heart of King Harbor, The Redondo Beach Hotel is just across the street from the ocean. Take advantage of the complimentary Wi-Fi and continental breakfast in this laid-back beach-inspired hotel. There's also a rooftop terrace that offers Instagram worthy views of the marina! You can also hang out and enjoy the heated pool & spa or grab a bike from the on-site bike rentals and explore the casual beach town. The Redondo Beach Hotel: 400 N. Harbor Drive, Redondo Beach, CA 90277
The Portofino Hotel and Marina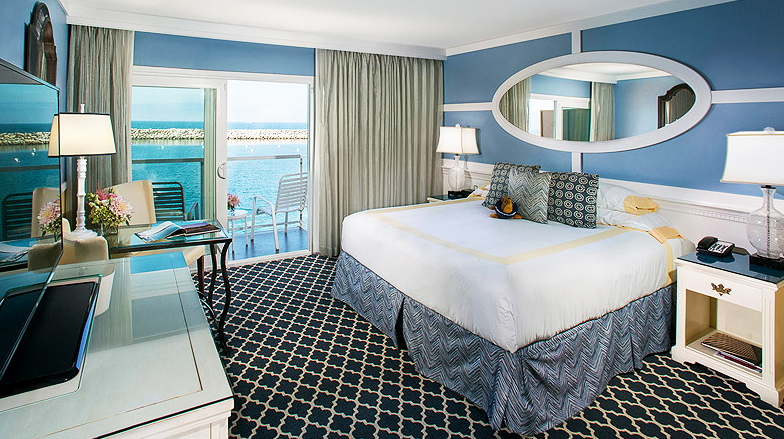 Experience an authentic Southern California beach life experience in this nautical-chic environment. The Portofino Hotel and Marina boasts breathtaking scenes from sunsets and sailboats to dolphins and pelicans. You can enjoy all of this from the floor-to-ceiling windows and private balconies in your room at this Redondo Beach resort. The Portofino Hotel & Marina: 260 Portofino Way, Redondo Beach, Ca 90277
HERMOSA BEACH
Luxury:
Beach House Hermosa Beach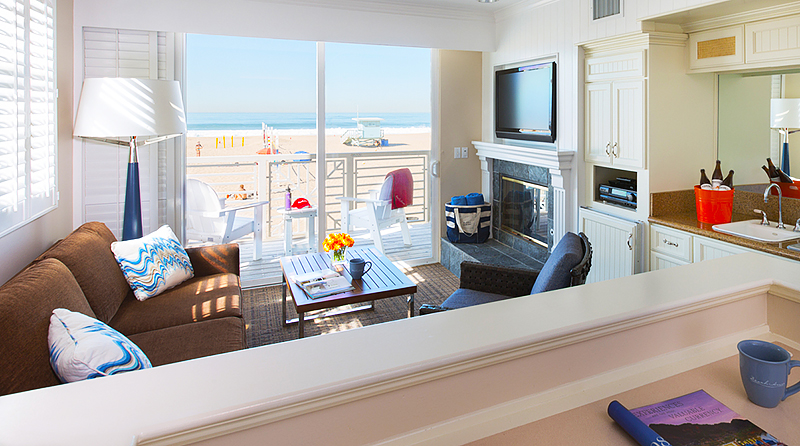 With there being Hermosa Beach homes for sale in California, it comes as no surprise to find that people want to live in an area like this. Even if it means renting a place here for a festival, getting to experience what Hermosa Beach has to offer is something else. Every room in this oceanfront luxury boutique hotel takes advantage of the beautiful Pacific Ocean views from both the living room and bedroom areas. You can't go wrong when choosing a patio or balcony as 80% of the hotel studio suites have ocean views. You can take in the sights as you look out your window over the world famous 26-mile coastal path known as The Strand. Or you can walk outside to find yourself in the heart of the Hermosa Beach Pier with plenty of shops, restaurants, and bars. Beach House Hermosa Beach: 1300 The Strand, Hermosa Beach, CA. 90254
Mid Range:
Hotel Hermosa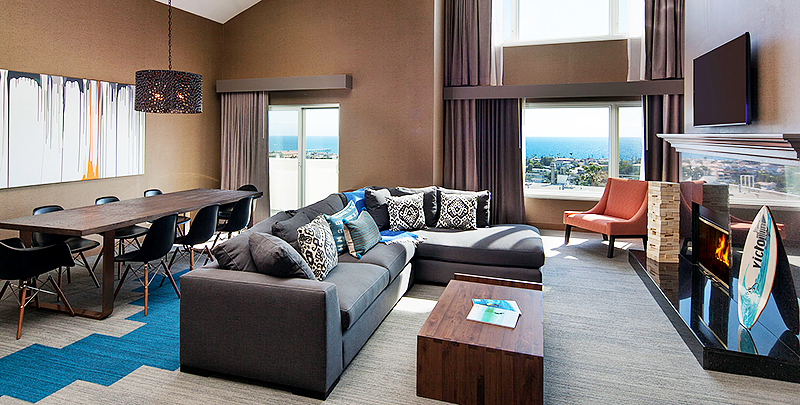 Grab your bags and get ready to embrace the Southern California vibes at Hotel Hermosa. This unique hotel will allow you to experience life as a local. Get cozy in one of 81 bohemian-inspired guest rooms and make some new friends in the oversized backyard patio known as "The Yard". Take a walk around Hermosa Beach to find shops, restaurants, and bars all within a few minutes of the hotel. Hotel Hermosa Beach: 2515 Pacific Coast Highway, Hermosa Beach, CA 90254
MANHATTAN BEACH:
Luxury:
Shade Manhattan Beach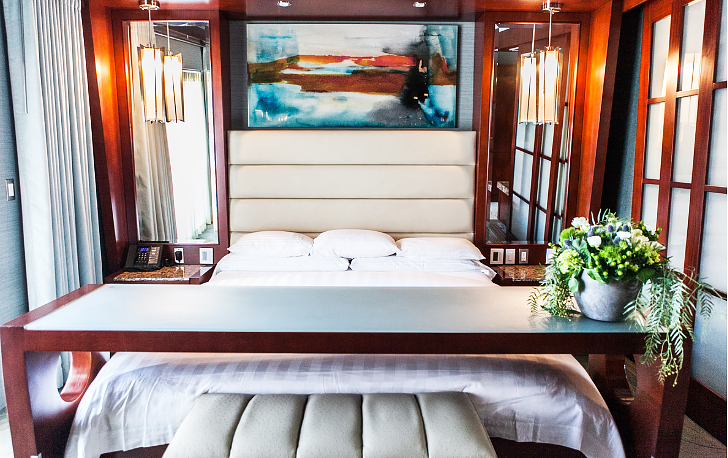 Shade®, Manhattan Beach is a luxury boutique hotel located about 15 minutes south of LAX and two blocks from the beach. You can enjoy the beautiful Pacific Ocean by walking down to the Manhattan Beach Pier or walking along The Strand. There are also plenty of upscale dining establishments, boutiques, and lots of sightseeing all within walking distance. Book your room and see why Condé Nast Traveler® called Shade and Manhattan Beach LA's newest hip corner. Shade Manhattan Beach: 1221 N Valley Dr, Manhattan Beach, CA 90266
Westdrift Manhattan Beach, Autograph Collection

Manhattan Beach offers beach town vibes with big city charm and the Autograph Collection of hotels is no different. This award-winning collection of full-service, independent hotels offers unique and distinctive experiences for every guest. Featuring modern décor inspired by the coastal destination with high-speed Wi-Fi, plush bedding, and private balconies – in some rooms – with views of the lush golf course. Westdrift Manhattan Beach: 1400 Parkview Ave, Manhattan Beach, Ca 90266
Mid Range:
The Belamar Hotel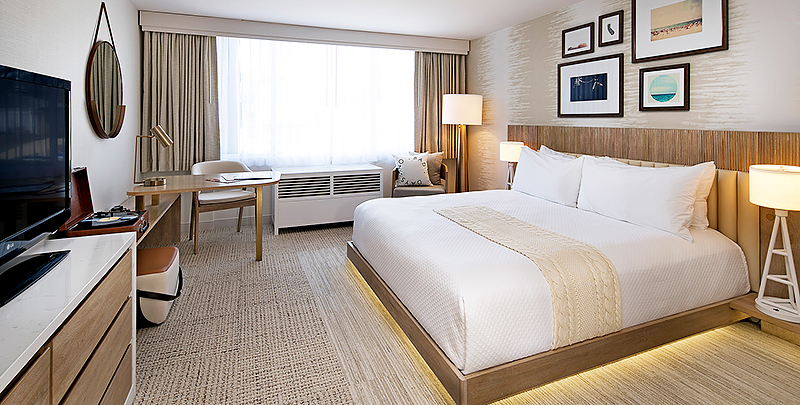 The Belamar Hotel is a coastal-chic hotel with 120 boutique guest rooms. For those guests looking for more room, they have 7 spacious suites with some offering jetted tubs, living areas, and terraces that overlook the beautiful courtyard. Check out the culinary hot-spot, Second Story Restaurant. With daily happy hours and an exquisite Sunday Brunch, there's something for everyone. From this convenient location, guests can explore upscale shops and attractions in Manhattan Beach and those in the nearby coastal towns of Redondo Beach and Hermosa Beach. The Belamar Hotel: 3501 N. Sepulveda Blvd, Manhattan Beach, CA 90266
These are just a few of the hotels in the area so if you're looking for a more budget-friendly hotel, here a small list of those available:
If these are all booked up or if they're out of your budget, you can search in the nearby city of Torrance. Also, don't forget about Airbnb! I hope you enjoy the Beachlife Festival and Redondo Beach!