I'm feeling nostalgic about Thailand with all that's been going on there so I decided to post a little photo essay of our trip to the Grand Palace & Wat Po Temple Complex in Bangkok. I hope you enjoy! First, I love this picture (above) because the bhikkhu (monk) noticed people taking his picture and he stood there for a good 5 minutes until the crowd thinned a bit. He wanted to make sure everyone got the shot they wanted!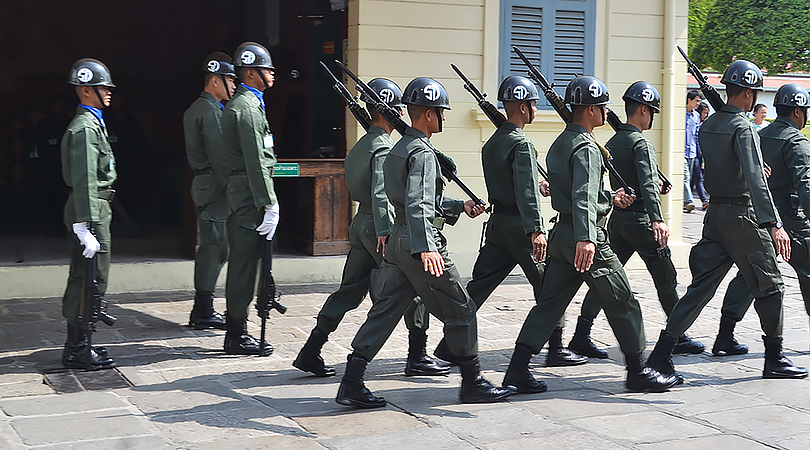 Me and the hubs after we rented our fancy Thai shirt and pants for 40thb or $1.50. I had a sweater and a sarong that I could have used to cover my shoulders in the temples but I figured if the hubs had to look crazy then so could I. Hey, I could have picked a worse top, at least it matched my dress!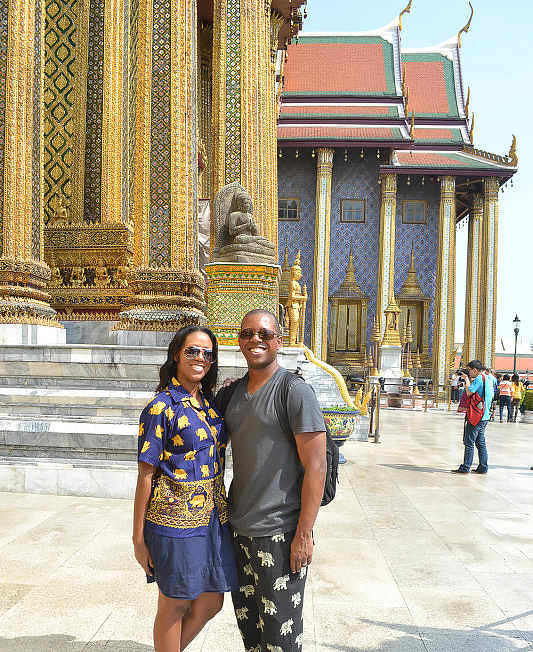 Anthony is a bit obsessed with all things warrior and samurai.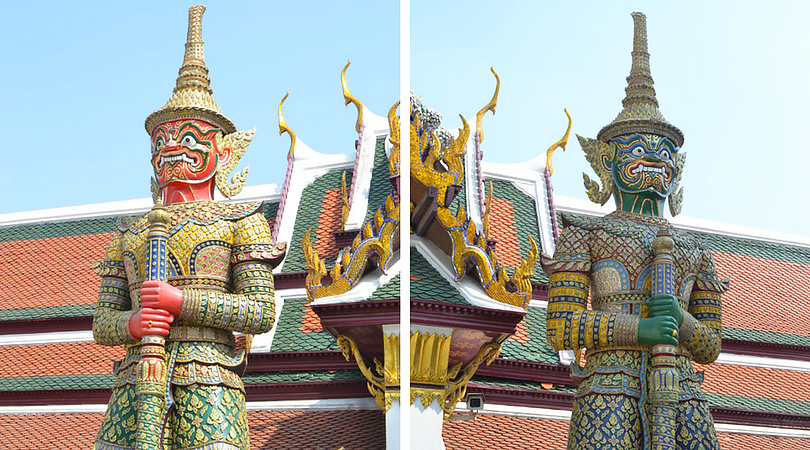 Just a few of the stunning sights we saw in Wat Po! I, honestly, can't remember what each place was but I can remember how incredibly beautiful they were. Below, is one of the many art pieces hanging on the walls.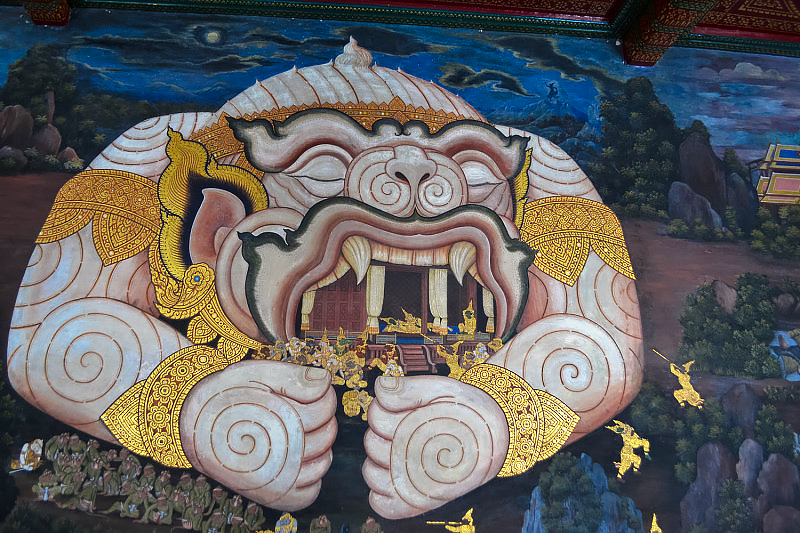 Reclining Buddha. If you've never seen this Buddha in person, you're certainly missing out. I was shocked by the sheer size of it. As you can see, I had to put each feature in a different photograph because it's as long as it is big. You can see how busy it is with all of the tourists. It's nearly impossible to get a photograph without other people in it.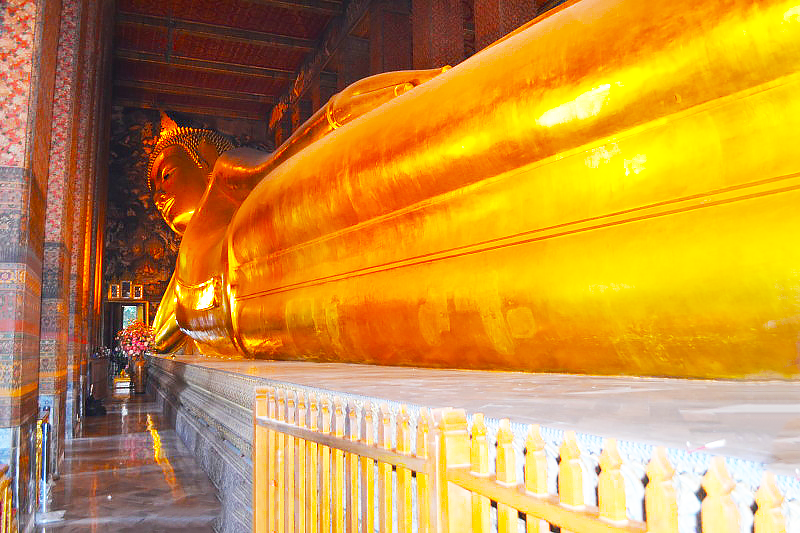 However, if you wait long enough, you can do it! Our visit to Bangkok was amazing and I can't wait to go back again. Hopefully, it'll be sooner rather than later!
---
Have you been to Wat Po in Bangkok? Did you have a similar experience? I'd love to hear about it in the comments!