If you know me, you know I love to travel and eat and eat and travel. I, basically, want to visit every corner of the world to experience the food. When I was invited to visit Tallinn, the food never crossed my mind but that was my mistake. After doing some research, I learned that Estonia has a very strong foodie game and they've established themselves as one of the "must see" destinations of 2019. While the restaurants on this list aren't necessarily "foodie" spots, they all offer food that's innovative, fresh, and full of flavor. The purpose of this list is to give you an idea of where you can eat while in Tallinn. Whether it's a farmer's market, a trendy gastropub, or an established chain restaurant, there are plenty of incredible places to choose from.
Balti Jaama Turg Market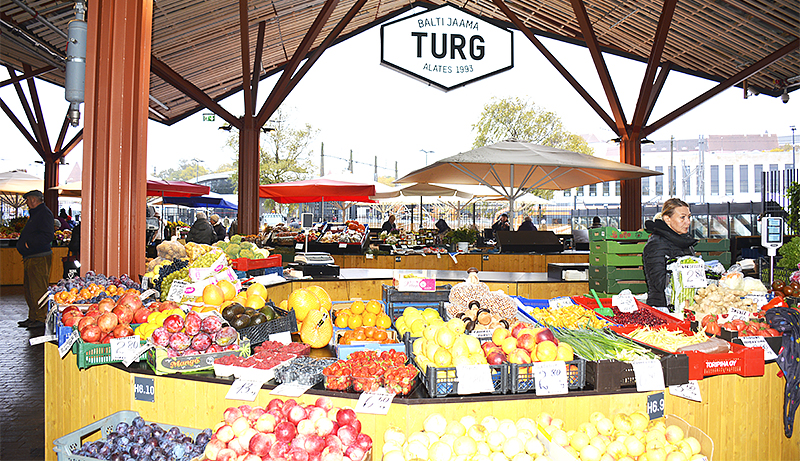 Balti Jaama Turg Market is a market like no other in Tallinn. It's a place where locals and tourists can visit over 300 unique shops and stalls (indoors and outdoors). They have almost anything you need from street food and supermarkets to beauty salons and clothing stores. There's, also, a farmer's market with the freshest fruits and vegetables as well as a large selection of fish and meats. It's easy to spend the afternoon at Balti Jaama Turg Market and fulfill any need.
Cafe Grenka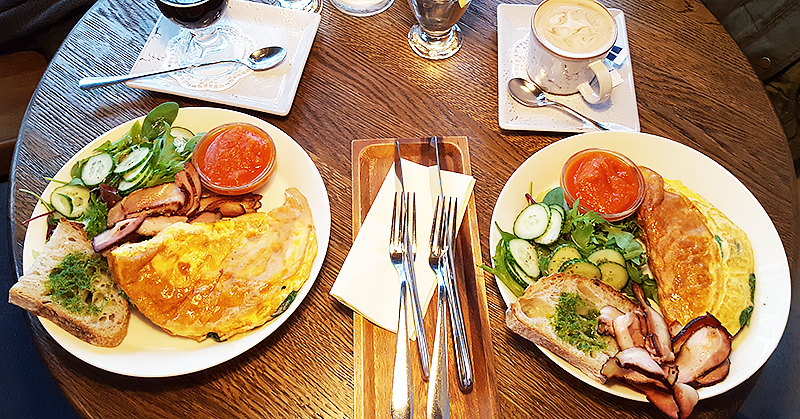 ust outside Old Town is Cafe Grenka. We decided to check out this cool cafe because it had great reviews and it did not disappoint! We both ordered the same breakfast which consisted of a spinach omelet with bacon, a side salad, and toast. To drink, I had a cappuccino and my husband had a Vana Tallinn coffee with Estonian liqueur. I was really impressed by the food and I'm looking forward to trying the pies or the "Grenka" (similar to avocado toast but with various toppings) next time. If you're looking for a place to have a leisurely meal, this is where you want to go.
Clayhills Gastro Pub

Clayhills Gastropub is located just off one of the most famous streets in Tallinn, Pikk Street. It's the first gastropub in the city (in all of Estonia, really) and it's attracting tourists and locals alike. This warm, and cozy bar offers a seasonal, locally sourced menu. You can expect to see things like gourmet burgers, fresh market fish, handmade apple sausage, and more. Plus, they have a huge selection of craft, local, and international beers and they serve a delicious mulled wine in the winter. If you're looking for a place to do some people watching while enjoying a great meal, Clayhills Gastropub should be on your list.
Fika – Leib ja Kohv (Bread and Coffee)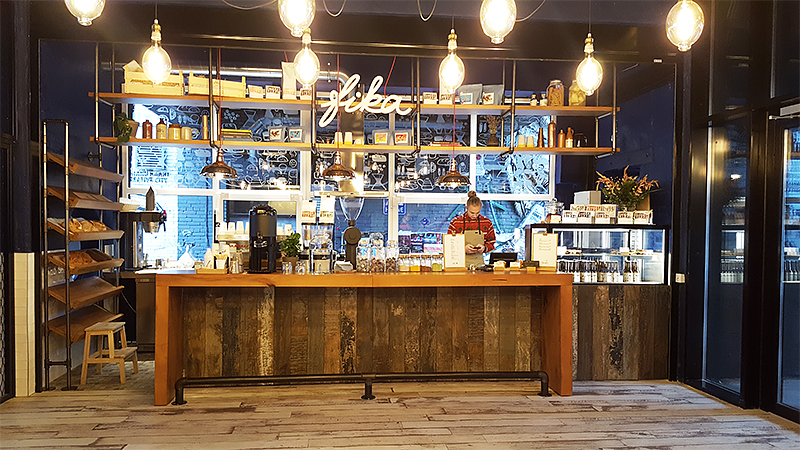 Just inside Telliskivi Creative City, you'll find this quaint little coffee stand called Fika – Leib ja Kohv (Bread and Coffee). If you've never heard of Fika, or if you have and you don't know the meaning here's a quick overview. Fika is a Swedish way of thinking. It's not just about coffee. Well, of course, you're having coffee and baked goods BUT it's more about the act of doing it and the social aspect with friends. From what I understand, Fika's is the very definition of quality time with friends, family, or colleagues. You can take Fika at work, at a cafe, or even at home. It sounds like Fika has made its way to Tallinn in a major way. Stop by to check out the excellent coffee and pastries!
Gelato Ladies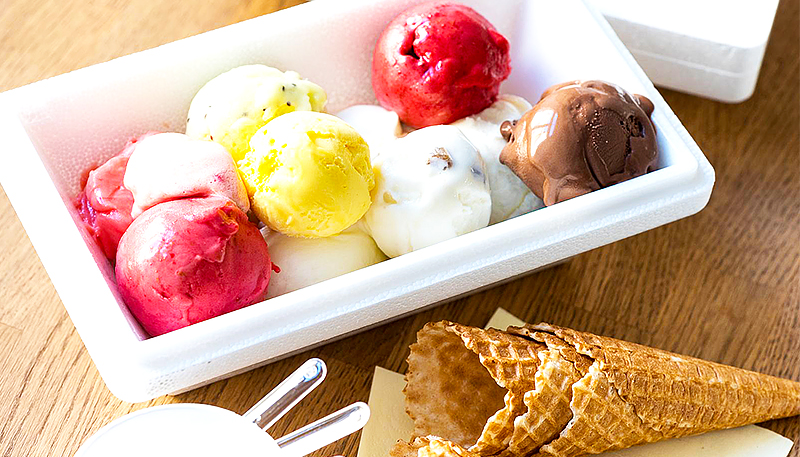 Gelato Ladies offers a bounty of wonderful ice creams and sorbets – sometimes they make up to 18 different flavors. I had the pleasure of tasting the Seabuckthorn which tasted like fresh melon. If you're not into ice cream, you can try their famous waffles and/or pancakes with a cup of deep, rich coffee. For the loved ones in your life, you can plan a birthday party or a gelato-making session at this adorable cafe. Not trip to Tallinn would be complete without a trip to see the Gelato Ladies!
Olde Hansa

For a unique dining experience, we went to Olde Hansa. Walking into this restaurant was like stepping back in time to the 15th century. Everything was authentic! The restaurant was packed with couples, friends, and families all enjoying the atmosphere, the food, and the drinks. For dinner, I had Grilled Salmon with Forest Mushrooms and my husband had the "Divine Leg of Pork" with beer syrup. We also had local craft beers, after dinner coffees, and dessert. Obviously, we had a rough time walking out since we were stuffed. But, in my book, that's memorable dining experience and just one of many in Tallinn!
Wok to Walk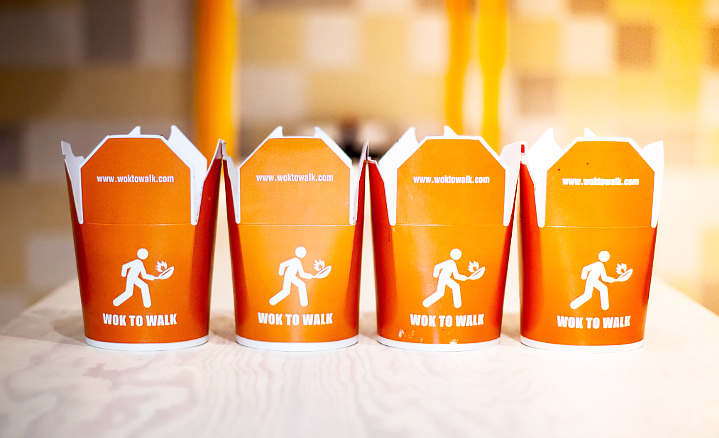 On our way back to our apartment one evening, we stopped here to grab a quick bite.  Little did we know, we had stumbled upon a delicious gem. The noodles were so flavorful and the portions were large enough for dinner and a late morning snack the following day. I'm a sucker for all things noodles so I could have eaten here again but my hubby wouldn't let me, haha! Either way, it's perfect for a snack or a full meal. You can choose from several different options to assemble your meal:
Noodles: egg, rice, whole wheat, and udon Grains: jasmine rice, whole grain rice, quinoa, and vegetables. Proteins: chicken, steak, bacon, pork, salmon, shrimp, tofu, and pak choi. There are also a ton of toppings and sauces to choose from. Of course, I'm getting hungry just thinking about it. Luckily, they have locations in Europe and the United States so I don't have to wait to get my Wok to Walk fix.
Vahvlihaldjad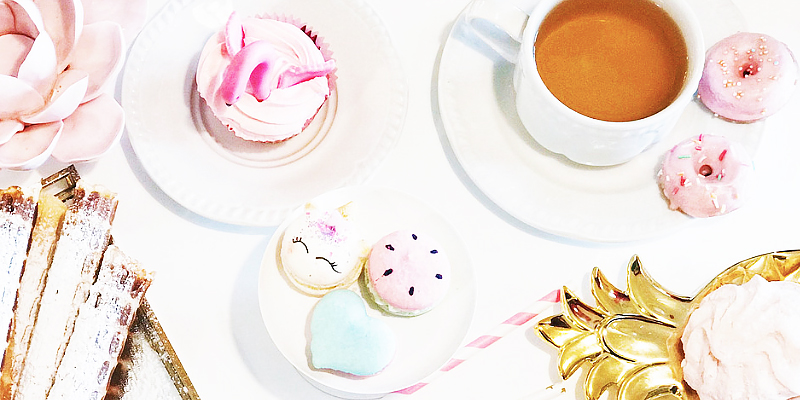 Touted as the "most pink cafe in Tallinn", Vahvlihaldjad is a great place to stop for eye-popping or Instagram-worthy desserts. As you can see in the photo, they offer incredibly cute cupcakes topped with adorable characters like this flamingo. But, that's not all! You can get everything from French Macaroons and whipped cream stuffed waffles to sprinkle covered donuts and the most perfect unicorn cookies. If you're craving a treat, don't miss out on this chic, pink bakery. It's located in the Balti Jam Market near the outdoor farmer's market.
Vapiano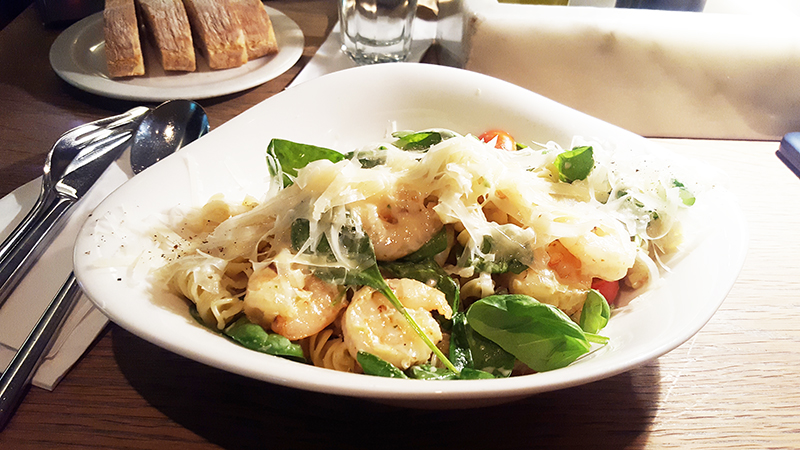 This modern, cozy German chain restaurant is great for a laid back meal with friends, family, or a significant other. Located in Rotterman Square near Stalkers Path (or Stalkeri käik), Vapiano is one of many great eateries in the area. One thing that sets this restaurant apart from the others is that you order food at the counter and you can watch your meal being prepped. Even though I try to avoid chain restaurants at home and abroad (for no other reason than to try small, local restaurants), I liked this place. The meal was delicious and I really enjoyed the atmosphere. So, if you like pizza and pasta, you'll like Vapiano!
Wrap Up
As you can see, they have a little bit of everything in Tallinn. Obviously, I didn't even scratch the surface. But, now you know that they have everything from 4-star restaurants to street food and everything in between. You won't go hungry in the charming Old Town area of Tallinn. For more options, do yourself a favor and venture outside the city center. I hope this little guide will be helpful on your trip to Tallinn!
Learn more about why you should visit Tallinn.