Toronto, the capital of Ontario, is Canada's largest city and the fourth-largest city in North America. It serves as the financial and global hub of Canada's thriving business scene. It's home to people from around the globe, and while residents speak over 200 languages in Toronto, English is the predominant language.
Located on Lake Ontario, this green city has over 1,600 parks and 10 million trees. You'd have to spend a lot of time here to see all that Toronto has to offer. But before you head off the beaten path, grab a guide to Toronto and be sure to catch the city's must-see sights.
Toronto Off the Beaten Path
Kensington Market
Take a trip around the world in Toronto's Kensington Market. This diverse market offers crafts from as far away as the Middle East and Asia. You can also find goods from the Caribbean, South America, and Europe. Open seven days a week, excluding holidays like Christmas and New Year's, this market is the one-stop shop for everything you need — and some things you don't. After the rush of the morning farmers market crowds, you can enjoy the bars and restaurants throughout the day and into the evening.
Toronto Food Trucks
Toronto is filled with restaurants from high-end to fast food. But why not try something a little different? The food truck craze is taking over North America, and Toronto has some of the best. You can find everything from the expected Mexican and burgers to extreme sushi burritos and fruit with sticky rice. Grab some cash and head for the nearest food truck.
Toronto Island
If you like beaches, biking, water sports, or just relaxing with a nice picnic, then Toronto Island is a great option. Adults and children will enjoy this little getaway from the city, though you should skip the nude beach if you're going with the kiddos. It's just a quick ferry ride from downtown Toronto. Don't forget to check out Gibraltar Point Lighthouse, the oldest existing lighthouse and one of Toronto's oldest buildings.
Ireland Park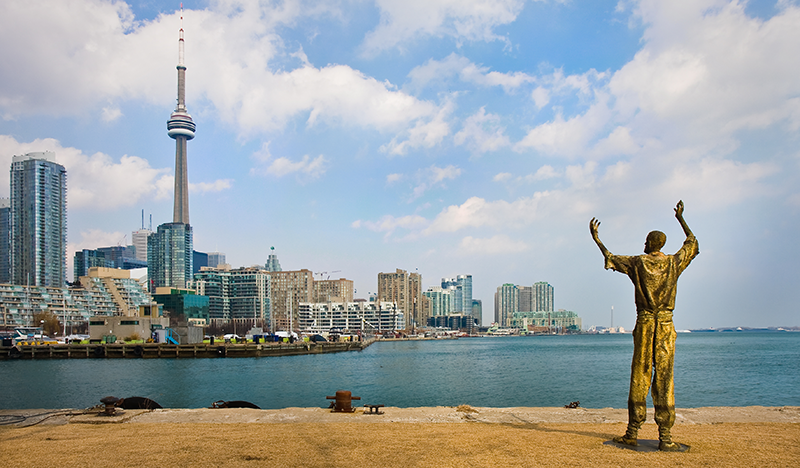 Image via Flickr by Benson Kua
This memorial is dedicated to the men, women, and children who fled to North America from Ireland during the Great Famine. You may not know the history yet, but you'll definitely want to learn more after seeing these powerful sculptures located along the water's edge.
Thomas Fisher Rare Book Library
If you're looking for a rare or obscure book, then this is the place for you. Mainly used as a research library, this spot has a lot to see even if you're not a student or an academic. Not only is the building a stunning work of art, but the works that are housed inside are equally impressive. This is said to be one of the largest collections of rare books in Canada. Whether that's true or not, this library should definitely be on your list of things to see.
---
Have you been to Toronto? Did you see any of the off-the-beaten-path sights? Tell me about it in the comments!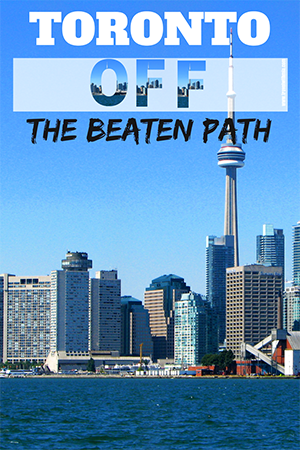 [Feature and Pinterest images via Flickr by MSVG ]