Madrid, the capital of Spain, is a bustling and vibrant city. Known for its Spanish wine, tapas, and churros y chocolate, Madrid should be at the top of your travel list. Located right in the center of the country, this is a great place to visit, with plenty of neighboring cities to explore. It's no wonder tourists flock to Madrid with all it has to offer.
The Perfect Day Trip From Madrid
If you have enough time and you're looking for the perfect day trip from Madrid, then look no further than Toledo. An hour away from Madrid you can discover Toledo inside its ancient city walls. Known as the City of Three Cultures, Toledo was once home to Arab, Muslim, and Jewish communities. If your travels take you to Madrid, you should take the time to see this historic little city.
HOW TO GET THERE
There are several ways to get to Toledo from Madrid. The first way is by taking a group tour. You can either purchase tickets online or find a tour company in the city. I recommend waiting and buying tickets in Madrid, as they tend to be at least $15 cheaper in person than online.
The second way to get to Toledo is by taking the train. You can catch the train from Madrid's Puerta de Atocha, and it will take you just under an hour to reach Toledo. The round-trip fare is about $23, depending on the class of service. Another way to get there is by taking the bus from Puerta de Atocha.
THINGS TO DO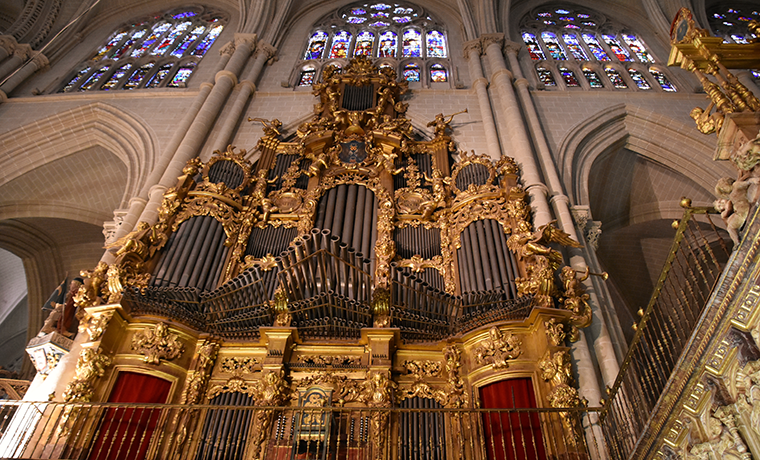 Image via Flickr by Prof. Mortel
Toledo Cathedral: This is the first thing you should see once you've set foot in Toledo. I could spend the entire day looking at the incredible architecture and the impressive works of art. Give yourself plenty of time so you don't have to rush through this stop.
San Servando Castle: Opposite the Alcántara Bridge, this castle was originally built as a monastery. Later, it was used as a fortress to defend the town.
Alcazar Fortress: This fortress is one of the first square fortresses and dates back all the way to Roman times. You can see the Roman influences in the architecture from the arches to the coat of armor details throughout. Today, it is the site of the city's Army Museum.
Puente de San Martin: When you drive across San Martin Bridge, or Puente de San Martin, you may hear the famous legend of the engineer's wife. I won't ruin it for you, but it's quite a story, so be sure to listen. On the other side of the bridge, you can look over and see the wonderful view of the walled city. Don't forget your camera because you'll want to snap a lot of pictures.
---
Have you been to Toledo? Was it during a day trip from Madrid? Tell me about it in the comments!