If you're just joining me, be sure to read about the first part of our journey in Thailand: Koh Samui – Part I. On the island tour, we hit all the major tourist spots like Hin Yai & Hin Ta (Grandmother and Grandfather Rock), Wat Khunaram (Mummified Monk), Pagoda Khao Hua Jook, Wat Plai Laem, and Big Buddha Temple (Wat Phra Yai).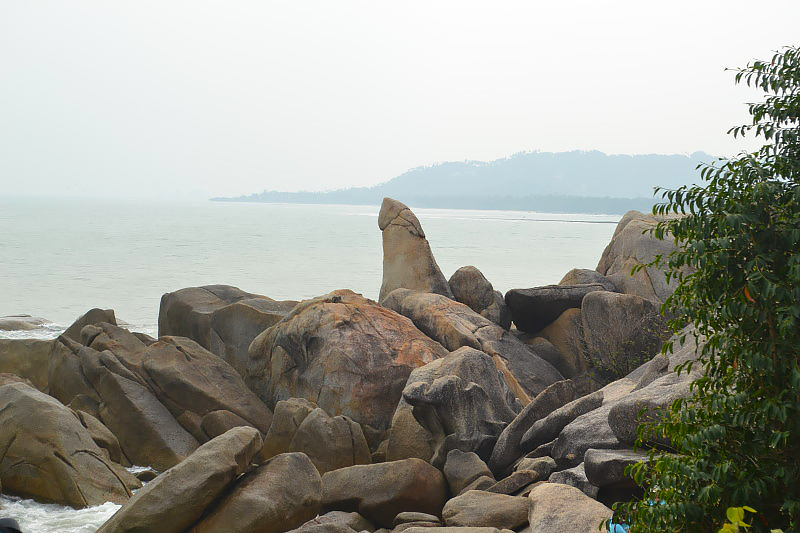 We also stopped for street ice cream sundaes served in hot dog buns. Yep, I said hot dog buns! During the tour, our guide doubled as our own personal (awesome) photographer taking stunning shot after shot – mostly with one hand as the other was busy holding his cigarette. If you're ever in Koh Samui, take this tour, it's worth every penny!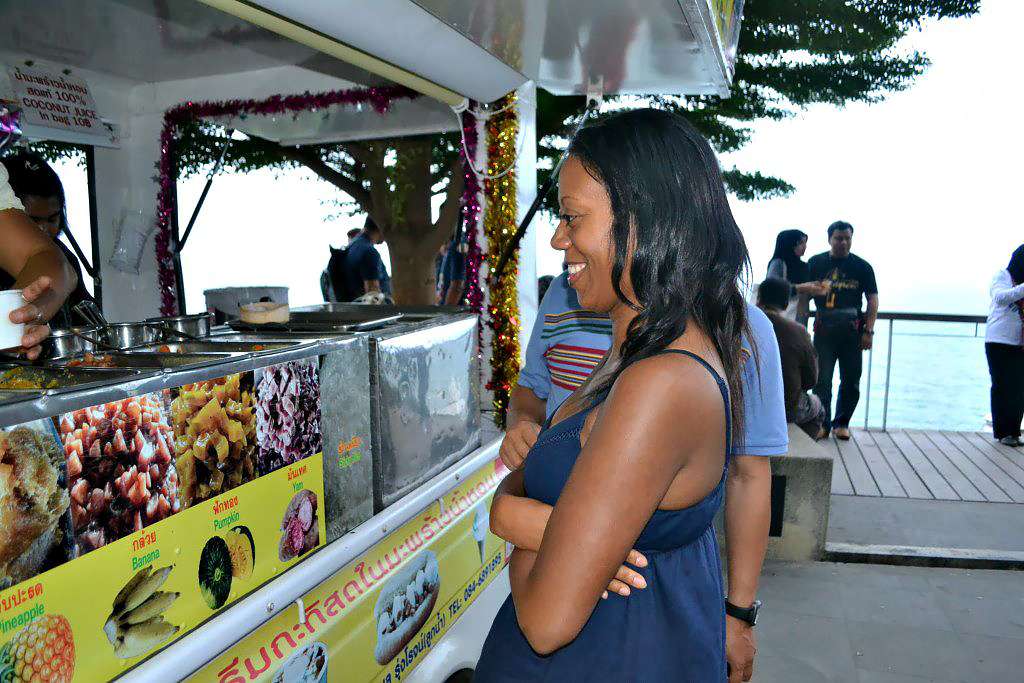 We stopped to see a beautiful waterfall but the route you had to take to get there was scary (read dangerous). Not to mention the way up to the waterwall where you had to walk across this rickety foot bridge.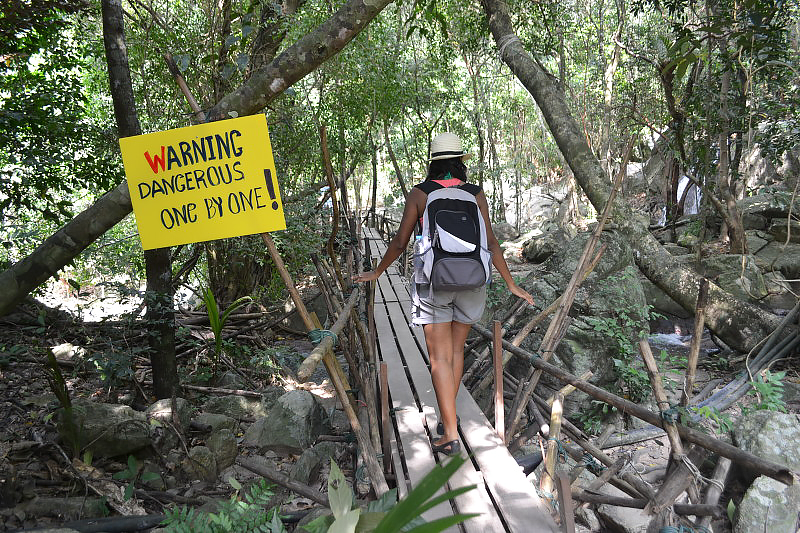 Post tour, we headed back to the hotel for more relaxing and – well, let's be honest – drinking! The next morning, New Year's Eve, we spent the day hanging out in our cabana, playing Connect Four, and chatting with our favorite waitress, May.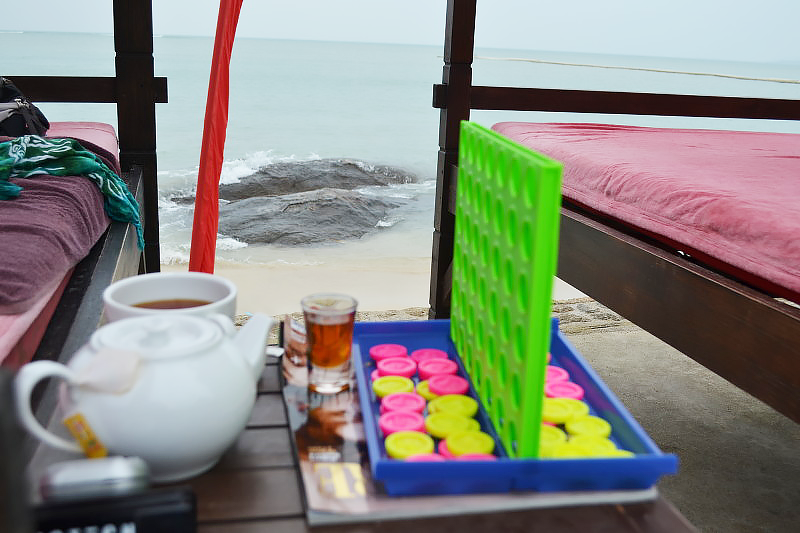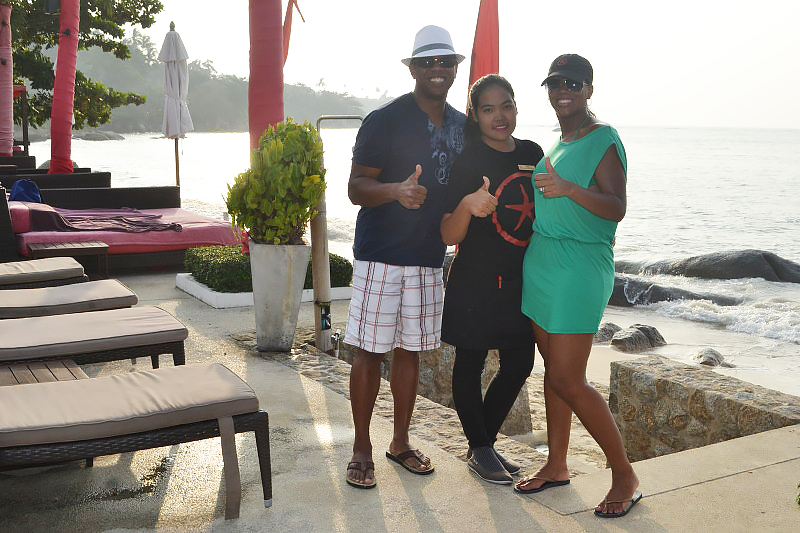 She was the absolute best during our stay and I hope to see her again when we return. May heard us talking about lanterns and she mentioned that she would try to find some for us. If you've never seen the Yi Peng Festival in Chiang Mai (Festival of Light) I urge you to visit this site or search google images for "yi peng lantern festival." This has been a dream of mine since I first heard of it many years ago. Even though we weren't participating in the real Yi Peng Festival, I knew that many people would light lanterns at midnight on New Year's Eve and I wanted in.
Later that evening, after getting ready for the big NYE party, we arrived back at our cabana to find our lanterns! I was ready to light that sucker immediately but it wasn't time. So, we ate the delicious hors d'oeuvres passed around by cute Thai waiters and waitresses, we drank glass after glass of free champagne then we enjoyed a beautiful, formal sit-down dinner by the pool. After dinner, the band started to play and everyone hit the dance floor. Sometime later the fire dancers entered the picture and dazzled us with their skillz! https://instagram.com/p/ilxe3hKxz4/?taken-by=meemsworld
At midnight, the fireworks show began and we were also able to see many other fireworks displays farther down along the beach. After the fireworks, most of the guests ran to get their lanterns as we were told it was time. Anthony and I and this other couple we made friends with went down to light our and they got a hilarious video of us trying to light ours. I mean, those things are not easy to light. You have to practically set yourself on fire before you can even let it go. I'm debating whether or not I should post it, I don't come across so cute and cuddly on this one, lol!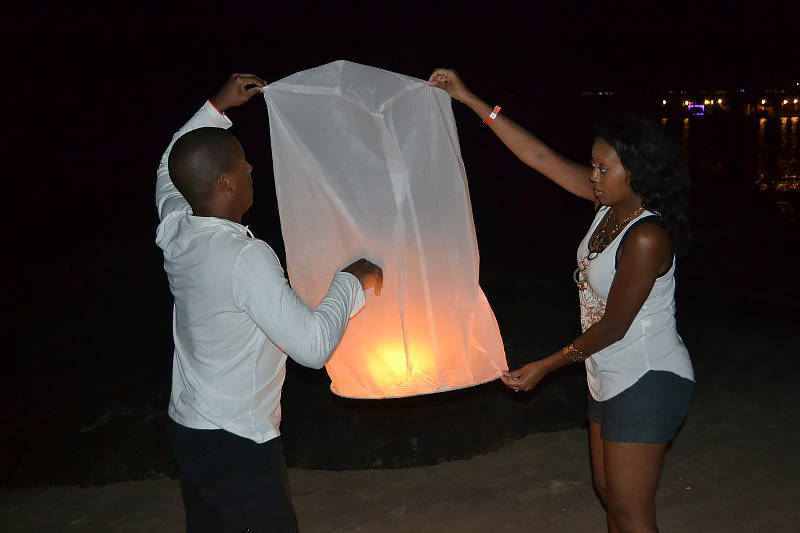 Watching the lanterns take off into the sky filled with other lanterns was so incredibly awesome. It wasn't to the extent of the lantern festival but you could see thousands of lanterns in the sky and it was magical! I'm still planning to attend the real festival in Chiang Mai one day.
Thailand was just as incredible as I thought it would be. The people are so genuinely nice, the islands are stunning and the exchange rate ain't bad either! If I could go back to Thailand every year I would in a heartbeat!