Whether you arrive by land, air or sea, it's possible to spend the perfect day in Dubrovnik, Croatia. However, I (and anyone who's been there) will tell you that you should definitely stay longer if you can! You don't want to miss all this incredible city has to offer but if you've only got 24 hours, here's how I suggest you see Dubrovnik in a day.
Dubrovnik in a Day
START WITH A GOOD BREAKFAST
Since you've only got one day in town, I'd skip the sit-down breakfast and just grab a coffee and go. There are several places around town that have takeout coffee and pastries. If you like a leisurely start to your day, then stop for a hearty breakfast. (See my breakfast of champions below)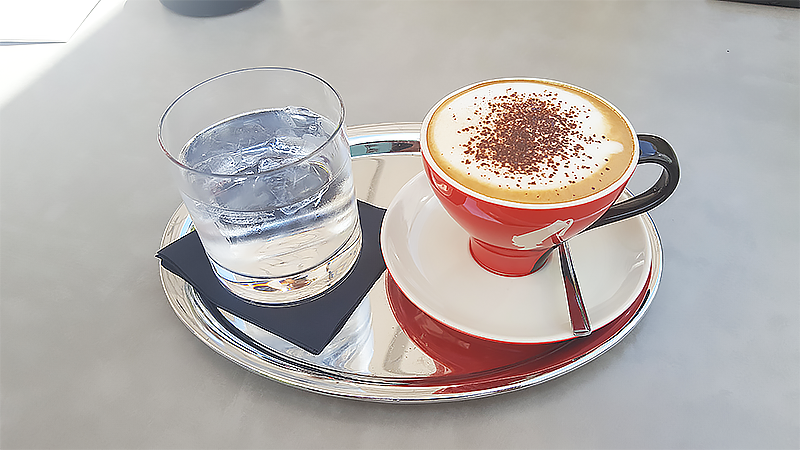 WALK THE CITY WALLS
This is, most likely, why you came to Dubrovnik so you'll want to get there as soon as you can. Walking the walls can be done at any time of day but if your schedule is jam-packed I'd go first thing in the morning. When it's less crowded, you can pace yourself and not feel rushed by the crowds behind you. Plus, you can get great photos without waiting in line or having tons of people crowding the shot. Side note: there is a "last call" so if you're waiting for those stunning sunset photos then you'll need to get there before the last entry. This SCHEDULE has more info.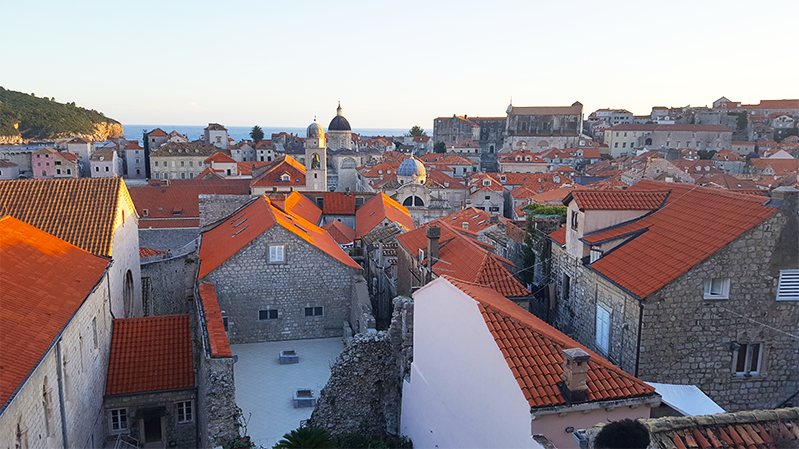 GET A BIRD'S EYE VIEW
One of the best places to see Dubrovnik is from the top of Mount Srd. There are two ways to reach the top but if you're short on time, take the cable car. You can buy tickets at several places in town or at the entrance (note: stand in line and as you enter there is a place to buy the ticket – there isn't a separate office). If you purchase them in town, you might be able to skip the line and save yourself some time.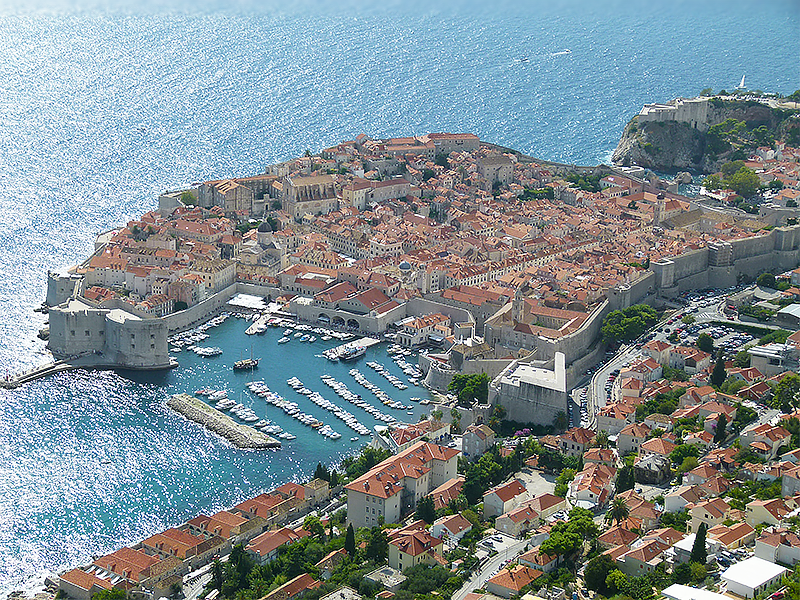 VISIT LOKRUM
Whether you're a Game Of Thrones fan or not, you shouldn't miss a visit to this pretty little island. Not only can you sit on the Iron Throne, you can have lunch with adorable bunny rabbits and roaming peacocks. You'll have to take the ferry over but it's just a 15-minute ride and the scenery is beautiful. Use this opportunity to get some great shots of Dubrovnik from the water.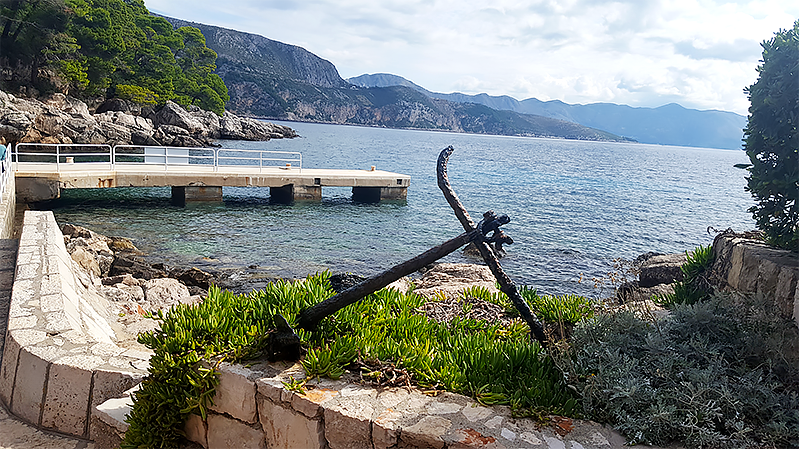 STOP FOR LUNCH
If you can, have lunch in Lokrum because it might be time to rest and recharge. If you're itching to get back to Old Town, there are plenty of places to have a great lunch but my favorites are Poco Loco – for the food, Cele – for the food/location, and Banje Beach Restaurant – for the food/location. For the record, I may be obsessed with Poco Loco! Don't even get me started on mixology style cocktails!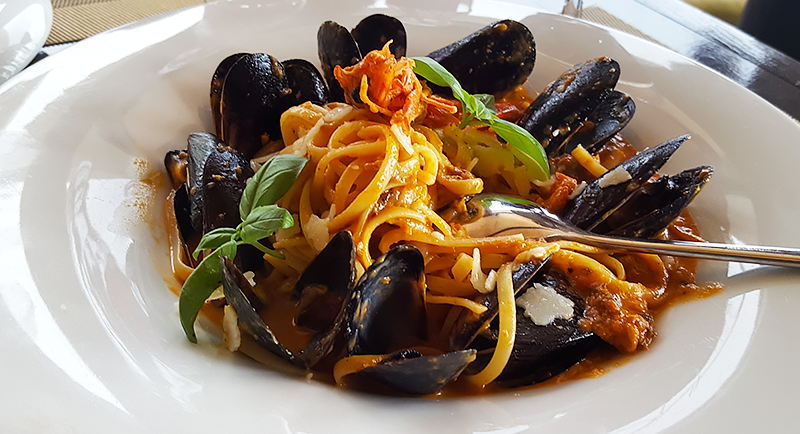 HIT THE BEACH
Spending a little time at the beach is a must when you visit Dubrovnik. If you happen to visit in the winter, it's still worth it for the stunning views. If you're there in spring, summer, or fall you can have lunch at Banje Beach Restaurant before or after you relax by the water. Or, you can order drinks at your cabana or beach chair from the bar.
TAKE A TOUR
For those of you who would rather see more of the city than relaxing on the beach, there are several tours available. I would suggest the city tour run by the Dubrovnik Tourism Board. They have knowledgeable guides who provide you with all the cool tidbits about the city. Other tours available around town are Game of Thrones, Sea Kayaking, City Walls, and much more. If you have more than a day, do yourself a favor and take a day trip to neighboring countries Bosnia & Herzegovina and/or Montenegro.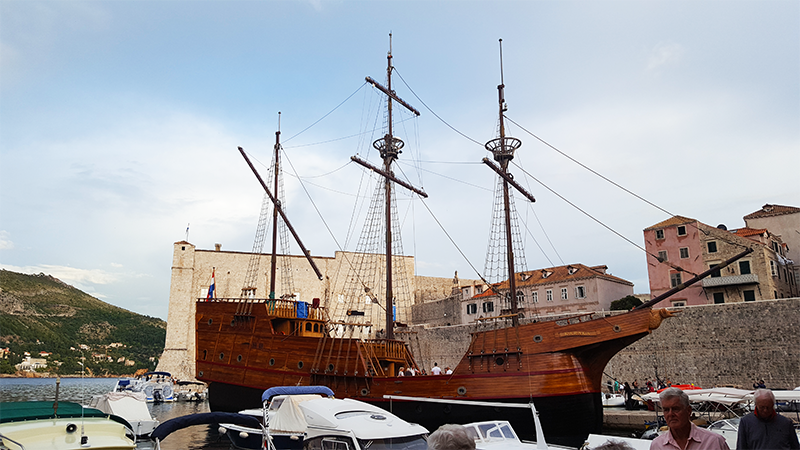 ENJOY THE VIEW
Cafe Buza (I or II) – grab your camera and some cash and pop into one of these bars for the best view in the city. They serve beer and wine and only accept cash so be prepared. Also, there's usually a wait so just go with the flow and enjoy the view until a table opens up. Side note: Don't drink too much – the bathroom is a glorified porta potty on the side of a cliff. You've been warned!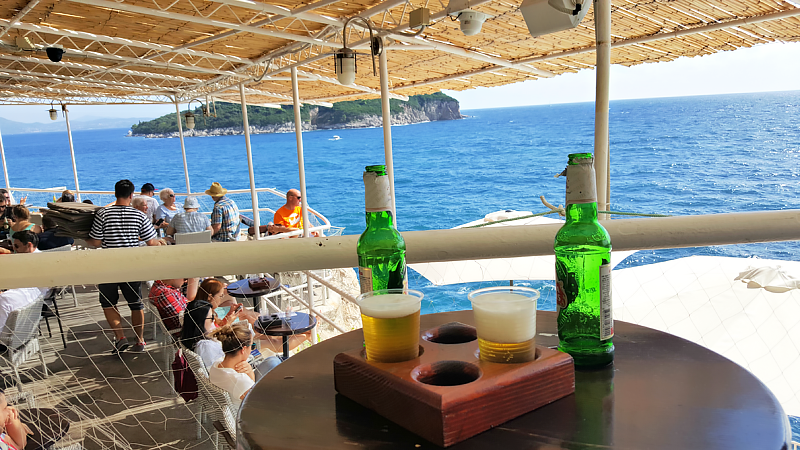 DINNER & DESSERT
Gatsby, Dalmatino, or Defne – inside the city walls – are my pics for dinner. Nautika outside the city walls – if your budget can take it – $$$$! You're in for a treat no matter which restaurant you choose so check out the menus to see which one sparks your interest. If you're not into "fancy" dinners, you won't have any trouble finding a place to eat because Old Town is jam-packed with delicious restaurants. Also, you can go outside the city walls and check out some of the neighboring restaurants. (Dessert from Nautika pictured below)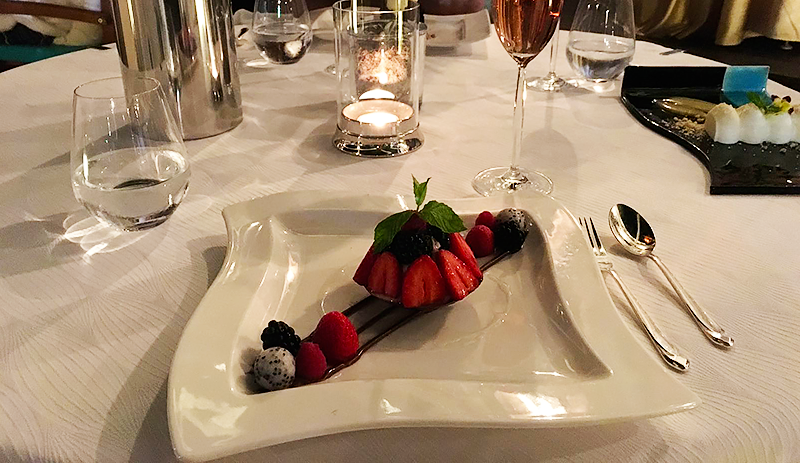 SHAKE THINGS UP
If you're in Dubrovnik on a Thursday, Friday or Saturday night be sure to check out Culture Club Revelin. This nightclub is located inside a 16th-century fortress and it's the hottest nightclub in town. If you like house music, techno, club mixes, and mash-ups, you can dance until the sun comes up! Even if you don't like this kind of music, the energy is crazy so you can't help but have a good time.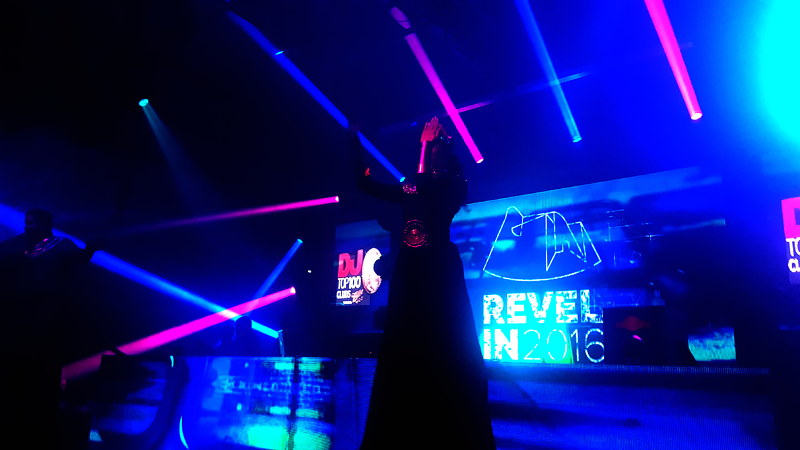 GRAB A LATE NIGHT SNACK
If you worked up an appetite, Mlinar bakery on the Stradun is open 24 hours and they have delicious baked goods, pizza by the slice, and other tasty treats. If it's early enough, you can grab some "fast" food at Burger Tiger. I loved their burgers, chicken wings, and fries.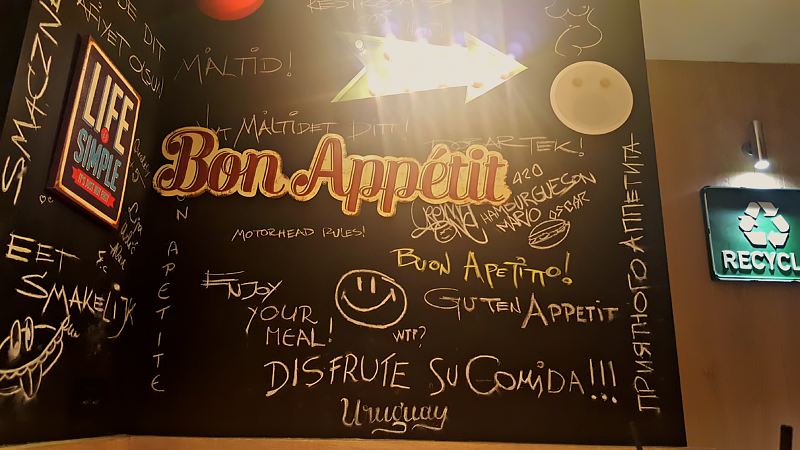 *Mlinar bakery doesn't have tables or chairs so if you end up sitting on the street eating at 5 am, try to be quiet or you'll get yelled at. Don't ask how I know, just trust me!

You may not be able to see all of Dubrovnik in a day but you should be able to see some of the most famous sights in that time. I've always said, "I'd rather visit a place for 24 hours than not visit at all." Get out there and enjoy yourself! If you're looking for more things to do in Dubrovnik in a day, check out these 5 Insta-worthy Spots in Dubrovnik!
---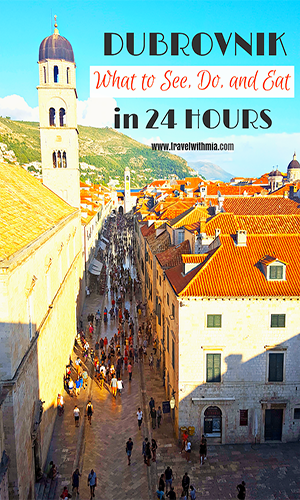 *Entrance tickets were provided by the Dubrovnik Tourism Board. However, as always, all opinions are my own.
Have you spent a day in Dubrovnik? What was your favorite thing to do, see, or eat? Tell me about it in the comments and be sure to pin this post for later!