If you think Uber is only popular in North America, you're WRONG. Uber operates in many countries around the world but that doesn't mean all Uber locations offer the same customer experience. I've, personally, used Uber in several countries and I've only had 1 semi-bad experience to speak of. Last year, my husband and I were in Hong Kong and we decided to use Uber since they were experiencing the worst cold snap in over 50 years.
Our first ride was easy, peasy and our driver was full of knowledge and suggested a few places we shouldn't miss. He even connected with me on What's App so we could continue to get advice during our stay! Our second ride wasn't so smooth. We wanted to visit Big Buddha and it started out like any other ride but at some point, near Big Buddha – or so we thought, our driver got confused by his app. We drove around for a bit and then he said he needed to drop us off because he couldn't go any further.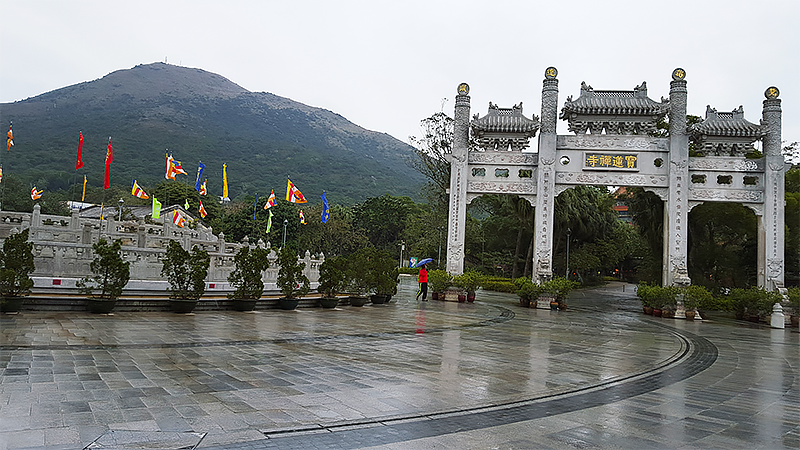 So, he let us off on the side of the road, in the freezing cold and sleet, and told us to catch the bus the rest of the way. Yeah, ok! We ended up getting on the wrong bus because we had no idea where we were but after riding for 20 minutes we realized we needed to get off. We exited across from a coffee shop and the owner was incredibly kind and called us a real taxi to take us the rest of the way. Even with our kerfuffle, I would still use Uber in Hong Kong. The ride, though long, was only $30. In a taxi, it would have been at least $60-75.
BLOGGERS TELL ALL
Since I'm only one person and not an Uber expert, I enlisted some of my favorite bloggers to share their experiences with Uber abroad. Here's the good, the bad, and the ugly from Uber abroad.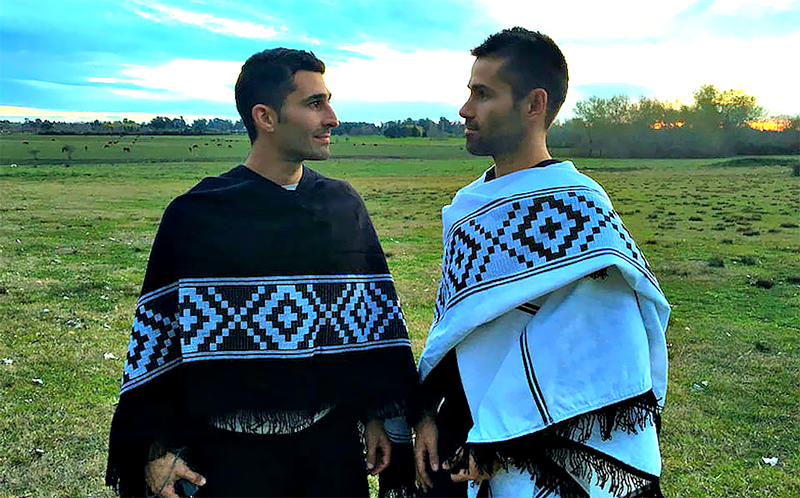 During our travels over the past year, Uber has completely revolutionized the way we use taxis when travelling. It completely takes away the stress of worrying if the taxi drivers are trying to take advantage of you. You also don't need to micromanage them with you Google Maps to ensure they're taking you to the right place.
In Argentina, Uber has just started and of course, it's a godsend. We used it extensively to take us around Palermo and San Telmo, as well as getting to the airport and back. Sadly, it's still so new there that it's only used by foreigners – locals aren't allowed to use it because of the huge revolt by the local taxi drivers. Therefore when using Uber in Buenos Aires, the cars used by drivers looked like any other car with no TAXI sign and they always asked one of us to sit in the front with them so no one suspected it could be a taxi.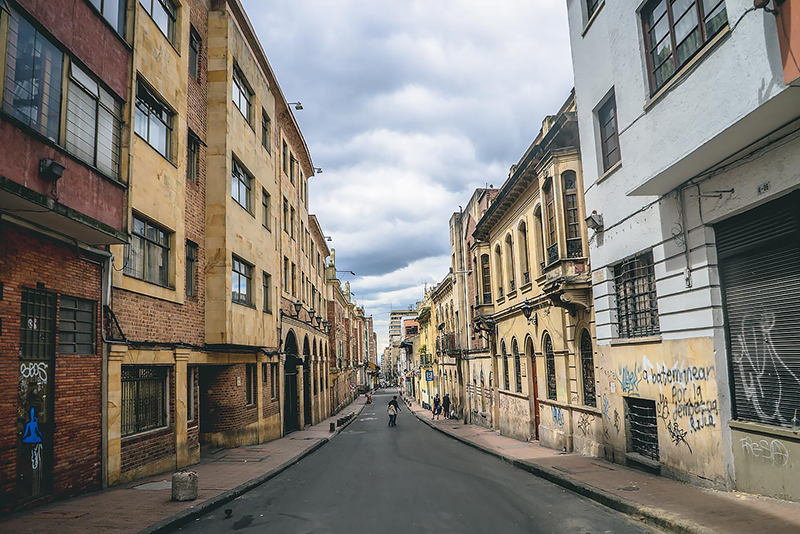 We love Uber and have used it all over the world, but our recent experience using Uber in Colombia is one we just can't stop raving about. Uber is available in all of Colombia's major cities, including Bogota, Medellin, Cartagena, Bucaramanga, Barranquilla, and it is incredibly cheap, making it easy to get from point A to point B in many tourist hotspots in the country.Unlike a lot of other countries where the benefit of using Uber lies solely in the price, in Colombia, this service can actually help you travel safer. Colombia doesn't have a stellar safety record and is known for its fair share of kidnappings and taxi incidents. Unfortunately, in many of these incidents, tourists often become easy targets.
But getting around in Uber helped us fit in with the locals and reduced the risk of any incidents in taxis. It also made it easier to navigate the city, because we never had to explain ourselves to the drivers or worry about getting lost en route to our destination. And finally, the fact that we could use Uber meant that we could stay in less touristy areas, pay less on accommodation and not have to worry about getting back to our hotel at a late hour. Uber was always just a click away!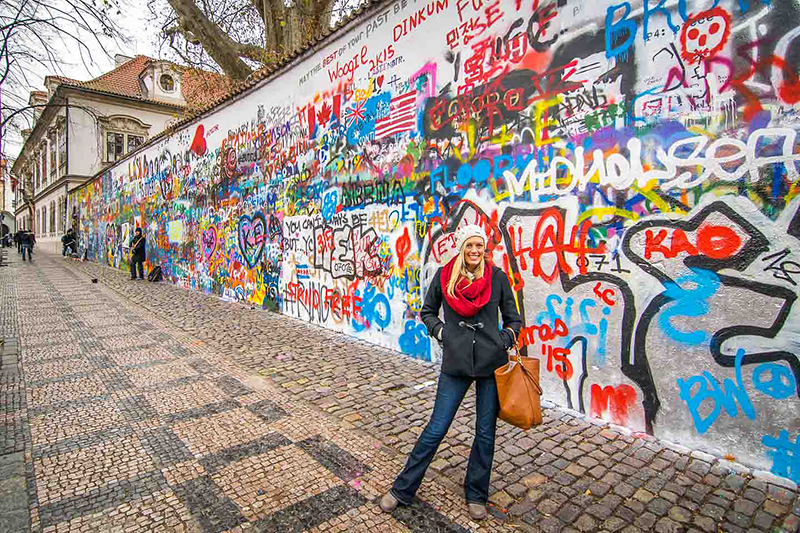 I have used Uber all over the world, as it's the best way to get where you're going at a reasonable price and there is no communication issues on the address. On my last trip to Europe, I jumped in many Uber taxis are there are so many things to do in Prague. I took at least 6 Uber rides during my week in Prague and the best value was taking one to the airport.
One of my taxis was bringing me from one hotel to another and he took a strange route that ended up costing more than the estimated price. I just sent it a message to Uber within the app complaining that he took a route that took longer and cost more than the given estimate. Within a day Uber apologized and credited my account, leaving me a happy customer. I wouldn't hesitate to take Uber in any country.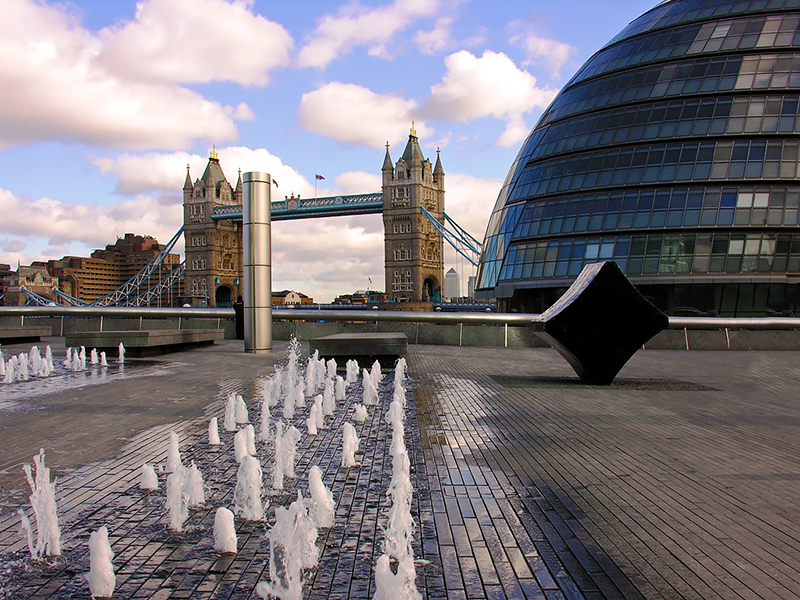 I am that kind of person that usually uses the public transport and very rarely take a taxi. Fortunately, taxi rides in my country are relatively cheap so the first time I used Uber was on my recent trip to London, and I did use it a lot of times during my stay. Although I did have an Oyster card and I used the subway a lot when I had to cross London from one side to the other with my luggage, or when I was too tired late at night to use the public transport, I opted for Uber.
All my experiences were very positive, the application on my mobile was easy to use, and the Uber was available always within 5 to 10 minutes. All the drivers were very professional, polite.and informative. They were letting us know what time we were supposed to arrive at our destination and suggested alternative routes for us. Even once we had to change completely our route during our ride, Traffic in London is horrible so by using Uber instead of a taxi did save us a lot of money. On two occasions we were inside the Uber for around an hour just to do a 10-mile trip, so if you don't have a helicopter and cannot use the public transport Uber is the next best thing.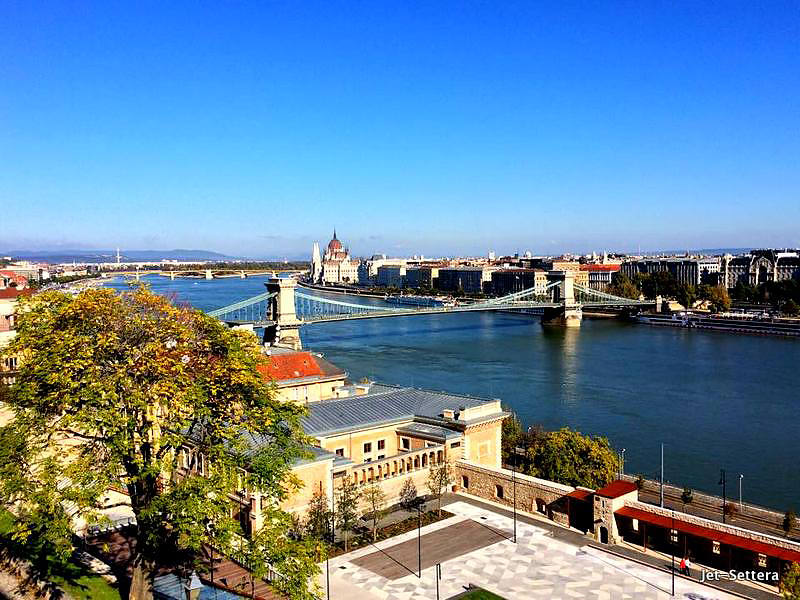 UBER in Budapest was a great success until it was banned about a year ago. It helped add some additional income to the salaries of lots of people who drove around a couple of hours a day to make some extra cash. The Hungarian government, however, did not like UBER because they were suspicious that they were missing out on tax revenue and also they were frustrated that they were not able to regulate the business like they are regulating yellow cabs, so they banned UBER.
Yellow cab drivers were also opposing UBER because yellow cab drivers had to follow strict regulations by the government and cannot have a car older than 3 years old while anyone can become an UBER driver. UBER drivers took away a significant chunk of the business of regular cab drivers and they had a hard time making a living, because of the increased competition. Today, UBER doesn't operate in Budapest anymore, but some ex-UBER drivers still drive around their favorite clients and their friends for a small fee.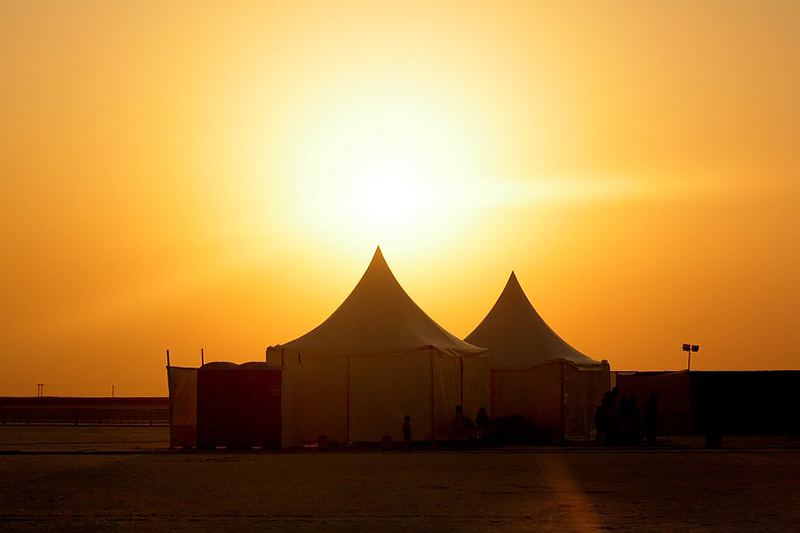 Uber is one of the best ways to travel around in Bangalore, India. The experience of using Uber has been really great for me. The drivers are friendly and the cars are available at every nook corner of Bangalore. It is an economical way of transport. Bookings and feedback can be provided using their Uber app which is easy to use and convenient.
Uber has four types of cars in Bangalore – first is the Uber Pool, which is the cheapest of all car types and this is pooling the ride with other passengers, second is the Uber Go, which is for booking the mini cars, third is the Uber X, which is for booking the mid-range cars such as sedans and the fourth is the Uber XL, which is for booking very big cars such as SUV or MUVs.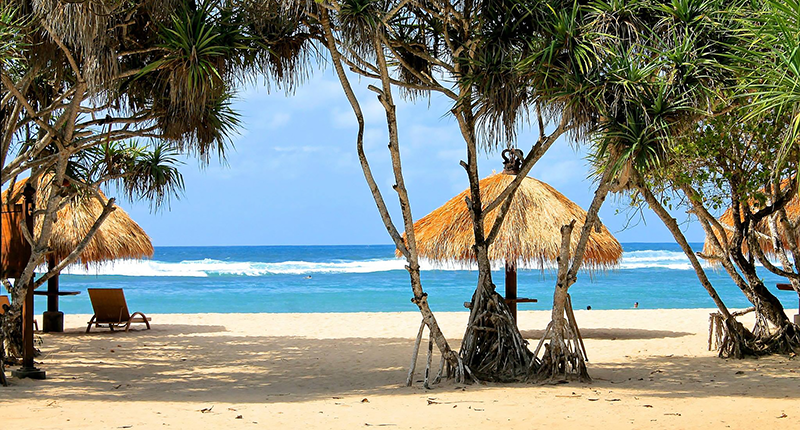 Whilst zipping around on a scooter is common place here in Bali, many tourists choose to avoid this for various reasons, including safety. The private taxi drivers then have you at ransom for extortionate prices – luckily, Uber arrived and was a great answer.Although Uber is legal here, some of the local Banjars (think small community governments) have banned it from their streets So if you do want to get an Uber in some of these areas there are unwritten rules about how to do it. Be quick, don't look at your phone, pretend you are just jumping in a mates car. I learnt the hard way.
After being quoted a scam price I ordered an Uber. It pulled up, I checked the number plate against the phone and jumped in. The driver shouted at me to hurry up as a stone came hurtling at the wing mirror. We sped off with six crazy taxi drivers running behind us launching whatever they could find at this poor dudes car. It's pretty common these days he told me. So, if you do use Uber in Bali do these guys a favour and keep it on the down low!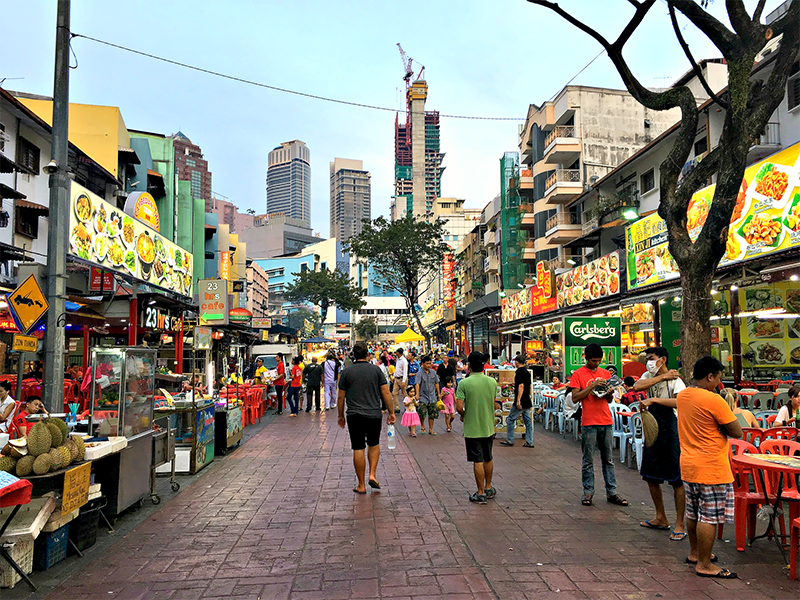 Like nearly everything else in Malaysia, transport and regular taxis in Kuala Lumpur are quite cheap. But using Uber takes it to the next level of cheap, making you feel like a celebrity with your own free chauffeur! After making the 60km journey from KL Airport to KL Sentral using the airport train (the quick option) or the airport bus (the cheap option), skip negotiating public transport and just take an Uber directly to your hotel A fare to the popular Bukit Bintang area doesn't cost much: around 10 ringgit (under $2.50 USD).
And once you're tired of walking the streets in the heat and humidity, just call an Uber to return you to your hotel or take you to your next destination. Fares around the Bukit Bintang, Chinatown, and Petronas Towers area are generally just 5 ringgit (around $1 USD): virtually free! Even better: when doing our Christmas shopping in the city last year, Uber offered a promo making fares free if they were under 5 ringgit before 7 pm. We definitely felt like celebrities! Added to this, the cars were always clean and the drivers polite. Just be aware the cars might take longer than Uber estimates to arrive; often they are travelling in the opposite direction and it takes awhile for them to turn around.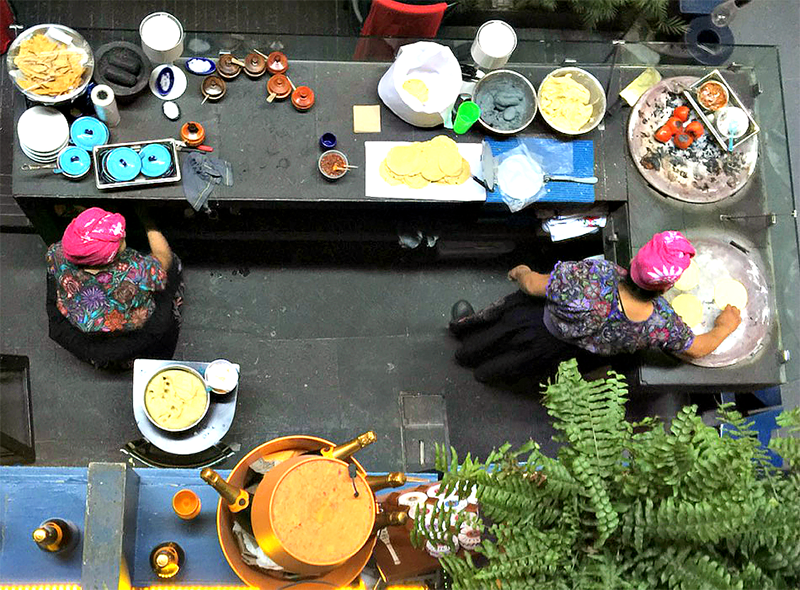 I was brand new to UBER when I actually tried my very first ride abroad in Mexico City. I didn't even have the app on my iPhone yet, as the Hotel I was staying at called UBER and charged the cost to my room. At first, I was a little reluctant, but when they told me how corrupt the regular taxi system was, I thought I would give it a try.
After that, I used Uber the entire time I was in Mexico City and would easily recommend it. A pre-determined ride from the airport to the hotel on my first day cost around $70, whereas my ride back to the airport from the hotel was around $20, so you can easily see the savings, and believe me, it was worth it!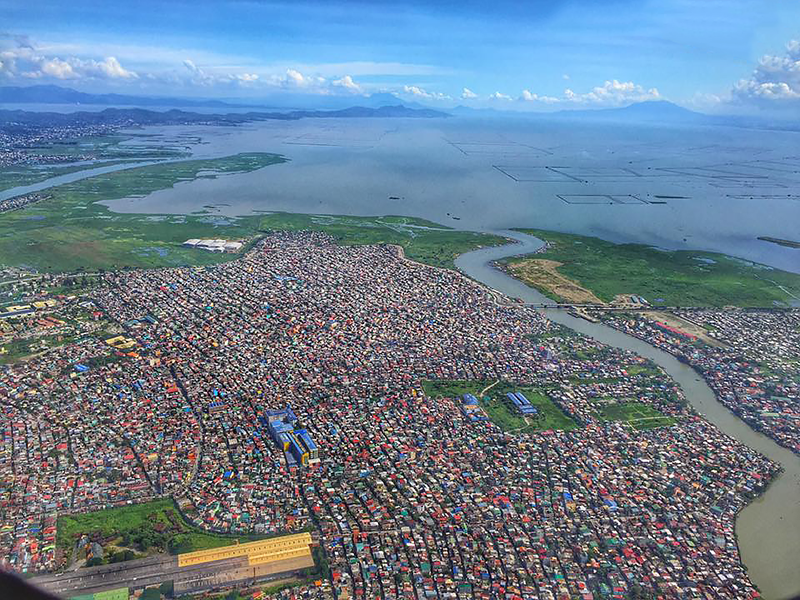 Using apps like Uber are the rave right now and most big cities you arrive in worldwide will be able to provide Uber service or something similar. Manila in the Philippines is no exception. What we love about Uber is the consistency of use no matter where you are. While the app works the same in Manila that is does in other parts of the world, we found using Uber to be frustrating in Manila. It doesn't help that Manila has some of the worst traffic in the world, but a pretty consistent theme with using the app in Manila was the lack of fulfillment when ordering a ride.
We would often request a ride, have it accepted, wait forever only to have the driver cancel the ride on us. I'd be lying if I said this didn't happen at least once every time we used the app in Manila. Sometimes it would take 3 or 4 tries before you'd get a driver to actually show up. Once they arrived, service was on track with what is offered in other parts of the world. You can expect nice quality cars and kind drivers if they actually come and get you.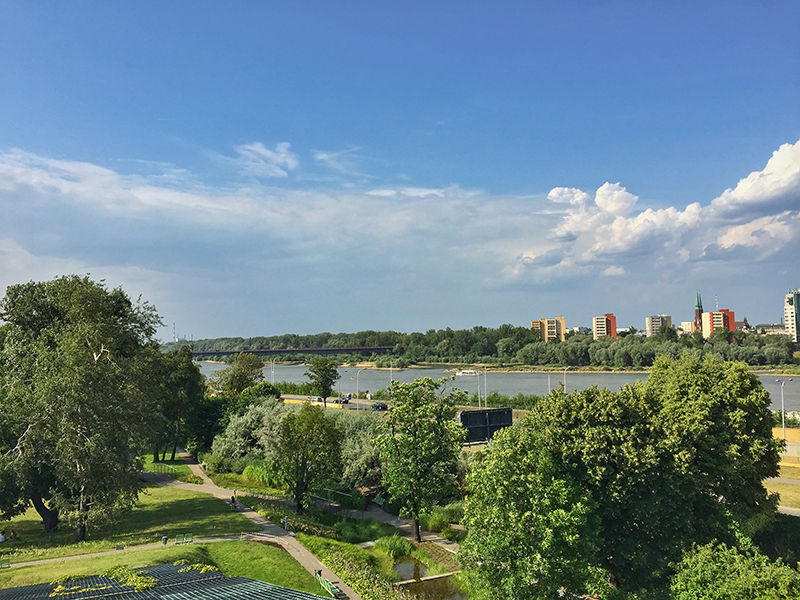 2015 saw me start hitchhiking while in Eastern Europe. One barrier that I didn't expect was the need to find the best (preferably legal) spot to hitchhike from, often on the outskirts of town where minimal public transit goes.
My next goal was to get from the Polish capital, Warsaw to Krakow. Browsing Hitch Wiki, the hitchhiking spot was way out of town which for whatever reason got Uber in my head. I'd never used the app before, but my first experience was awesome. I used the free voucher for signing up and managed to get to the hitchhiking spot for free! The driver wasn't very chatty (language barrier), but he managed to help me out and even waited until I stuck my thumb out before driving off.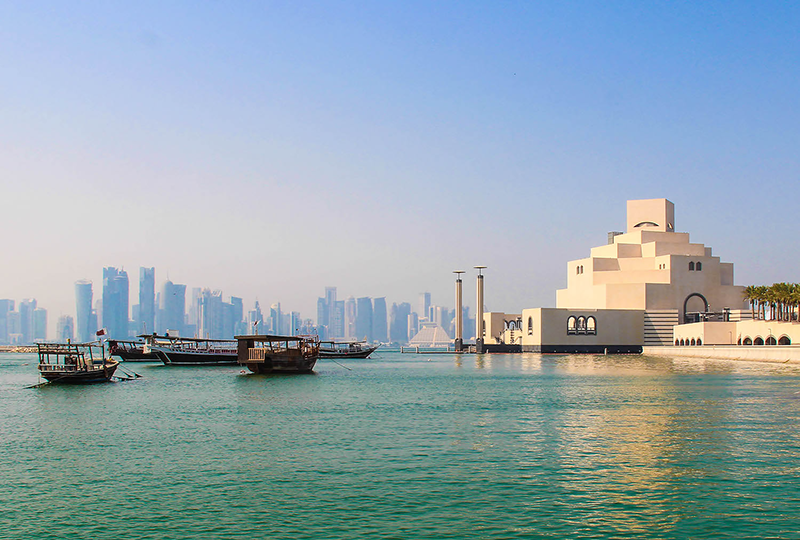 I've always thought it's a shame not to spend time in cities you transit through while flying long haul. It's why I like the idea of being driven around a place. It was this train of thought that led me to take advantage of my stopover in Doha, Qatar while flying between Australia and the UK. The decision to stop in Qatar wasn't particularly well researched. As it turns out, Doha is terrifically hot and astronomically expensive. At 50C, it would be too hot to explore the city on foot. Thank goodness for Uber.
Uber is popular in Doha, and the city recently introduced UberGo, an option with 25% cheaper fares than the standard UberX. During two days in the city, I took several Ubers between Doha's main attractions. Each Uber arrived within five minutes, and cost less than $5. The 20-minute journey from the airport to the city cost just $8. English is widely spoken by the drivers, and it felt like having a private tour of the city. If you're visiting Doha, Uber is a reliable and affordable way to get around.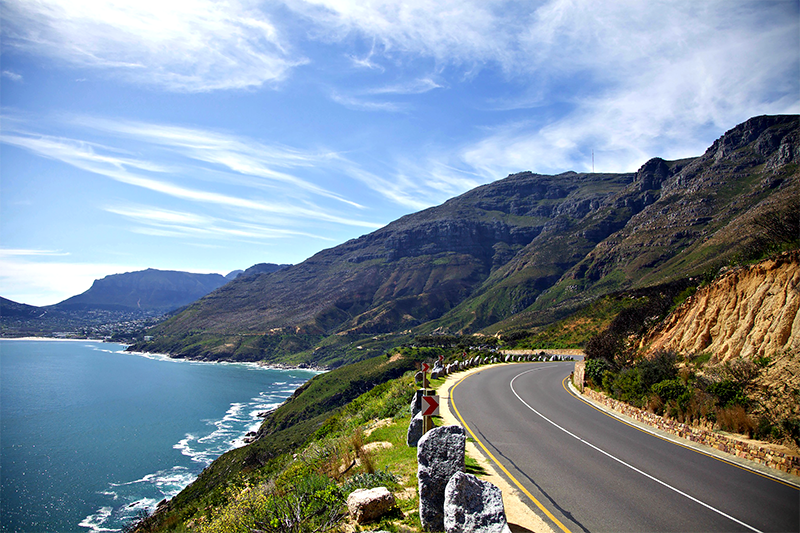 The Uber service in South Africa is relatively new to the country but has made a world of difference for getting to point A to point B. We lived in Cape Town for two months and were advised by just about everyone to use Uber to get around. I never had a particularly amazing experience with Uber there.
Instead, I like that the service in the city is consistently good with eager and friendly drivers. The best part about Uber in Cape Town is how affordable it is. We used to pay $60 to get 20 miles when we lived in New York. In Cape Town, an Uber rider will cost all of 30 Rand ($2) to get around the main parts of the city. I never knew taking a taxi service could be so helpful for the whole community.
---
*A special thanks to all the bloggers who participated. Photos are the property of each individual blogger.
---
Have you used Uber while on the road? What was your experience? Tell me about it in the comments!