Right now, one of the most insta-worthy destinations in the world is Dubrovnik, Croatia! It's a hot spot for travel lovers and there's no shortage of Instagram pictures to confirm it. If you look at #Dubrovnik on Instagram, it has over 1M photos! I have always been interested in social media and building a following, but I became a lot more involved when I spoke to some friends of mine, who gave me a few tips on how to use social media to my advantage. If anyone was to ask us in a few months how this would be possible, we recommend Buzzoid, as a way of increasing your Instagram following and like count. Pretty much everyone is online, so it is time to step up the game and be ahead of some of the competition, especially when it comes to insta-worthy pics!
So, if you're going to Dubrovnik check out my recommendation on places to take the most insta-worthy pics. Remember when posting these pictures not to hide your profile otherwise not as many people can see them and you won't get as many likes! I know a lot of people can hide theirs for security and privacy reasons which is understandable, I suppose there are ways that instagrammers can become a private instagram viewer so you can keep the security of your page! Anyway here is my list:
5 Insta-Worthy Spots
1. The first thing you have to do in Dubrovnik is to walk the City Walls. You'll get beautiful views of the city and an opportunity to take some great pictures. Pro tip: start early or go later if you're visiting in the summer as the heat can be unbearable. I took this pic standing on the City Walls looking down on the Stradun which is the main street (the heart) of Dubrovnik. See it on INSTAGRAM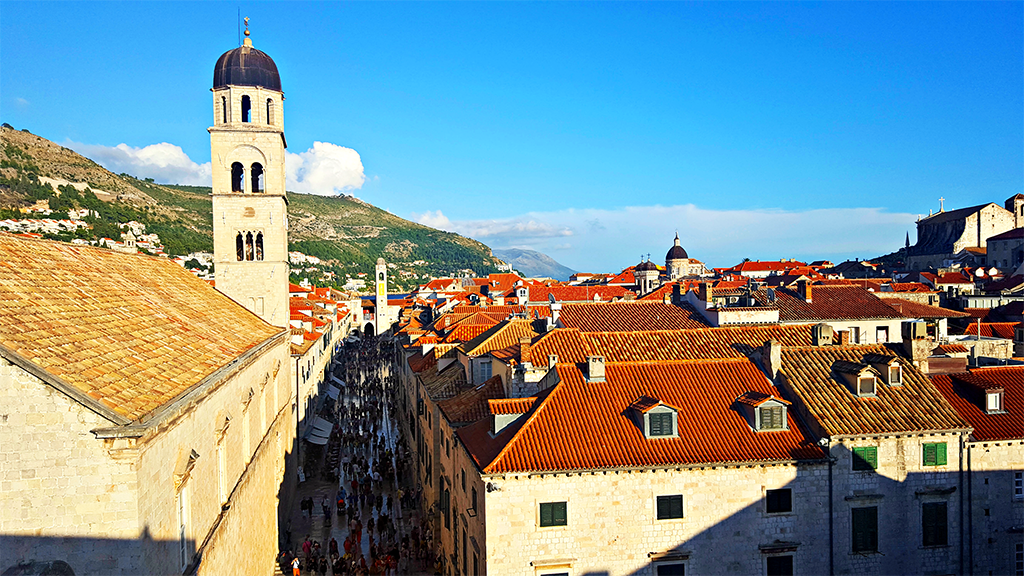 2. Another "must-do" while in Dubrovnik is taking the cable car up to Srd Hill. Once at the top, you'll have breathtaking views of Old Town and everything beyond the city walls. See it on INSTAGRAM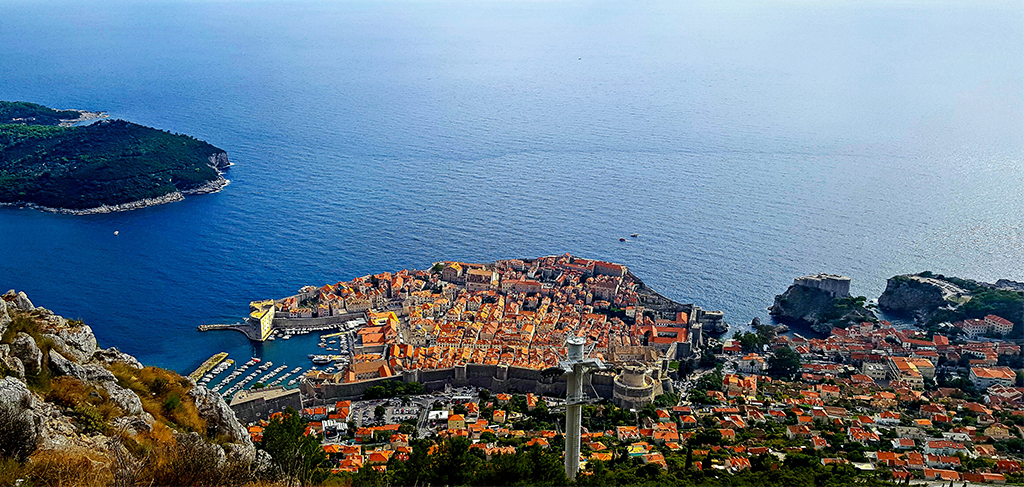 3. You can find this spot at the end of the Stradun (actually, you're looking out onto the Stradun). I saw this picture on a postcard in the gift shop and I was on a mission to find the exact spot. Luckily, I did and I'm very happy with the outcome! See it on INSTAGRAM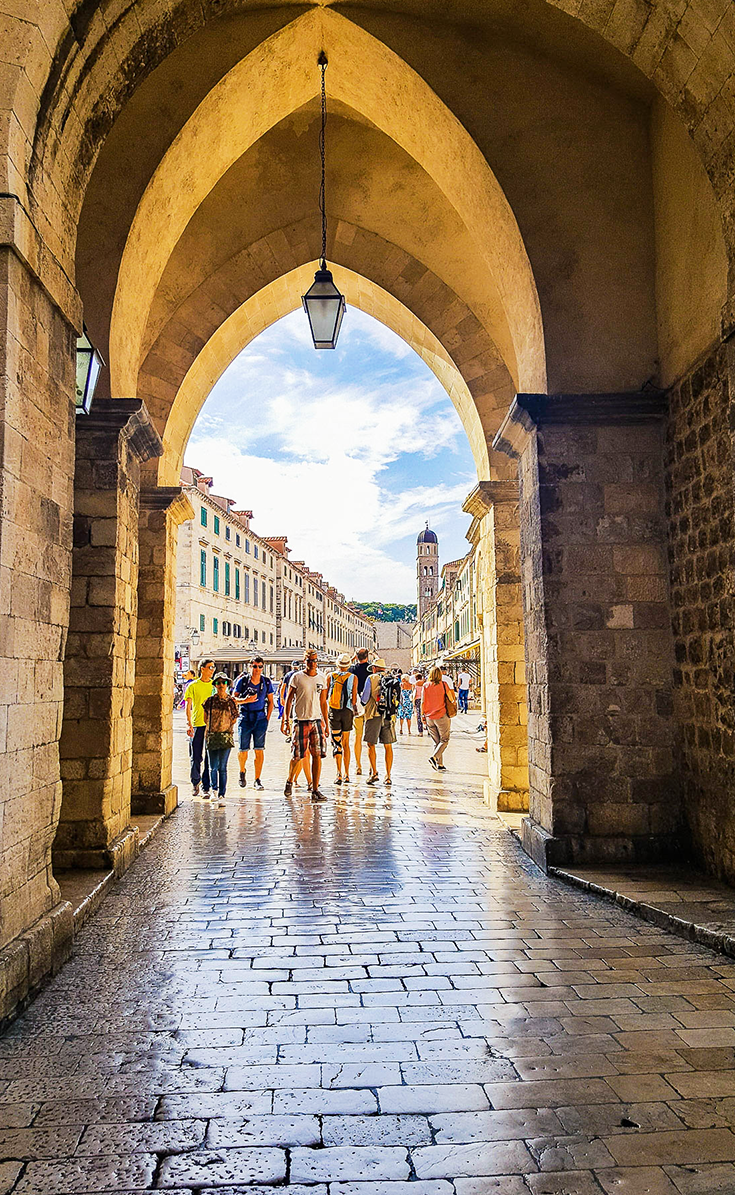 4. On our way to Banje Beach, we found this gem. I can't remember the exact street but it was looking out at St. John's Fortress. It won't be too hard to figure out once you're in town. See it on INSTAGRAM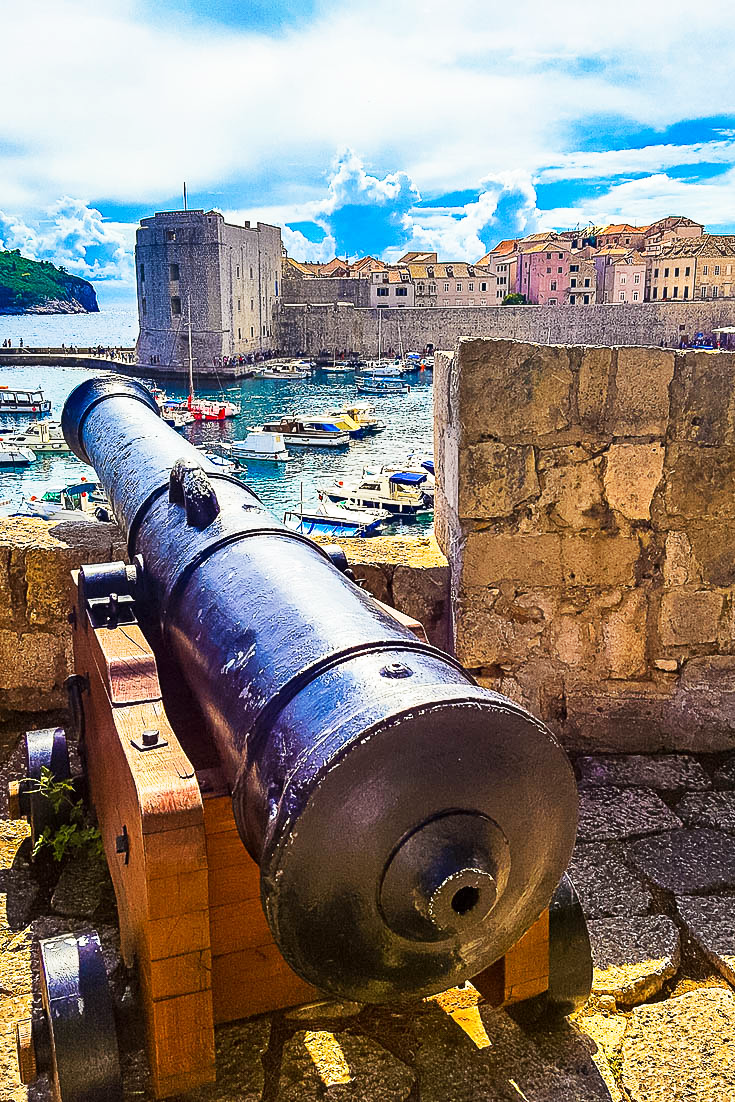 5. Last but not least, this photo is of the Old Port of Dubrovnik. I got a little happy with the Lightroom editing but I love the 'painting' effect. I took so many photos in this spot that it was almost impossible to choose the best one. See it on INSTAGRAM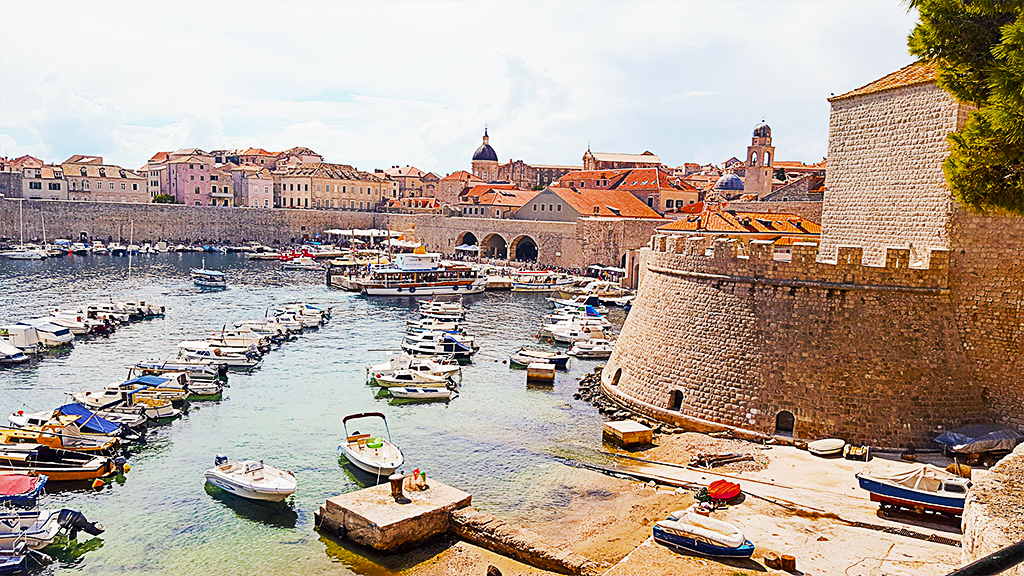 I hope you like my 5 Insta-Worthy Spots in Dubrovnik! I'm sure you'll have no trouble snapping the perfect shots for Insta! If you need ideas on what to do in Dubrovnik, check out Dubrovnik in a Day!
Be sure to follow me on Instagram and pin this post for later. Have you been to Dubrovnik? What are your thoughts on the city? Tell me about it in the comments!
---