Ok, I admit, the title is incredibly misleading! We didn't actually see Beijing in a day because that would be impossible. However, we were able to take advantage of a 14-hour layover in Beijing on the way to Thailand. So, we booked a layover/airport tour to visit The Great Wall, Tiananmen Square, and Forbidden City. Here's a little photo essay showing what we saw in Beijing in a day! 🙂
The Tour:
Once we cleared customs with our shiny new 72 hour Visas (read about how we got them, HERE), our guide was right there waiting for us. We were given a run down of the day's activities and then we hopped in the car to begin our journey.The first stop on our tour was the Great Wall of China.
The ride to the Mutianyu section of the Great Wall took almost, or a little over, an hour from the airport. Our guide explained that we needed to get there as early as possible to avoid the crowds who would arrive in droves. So, we drove through the countryside as our guide pointed out notable landmarks. At one point, Anthony and I fell asleep (not because we were bored) because we were exhausted from the long flight. Our Guide, Anna, was sensitive to the fact that we were exhausted so when she noticed us sleeping she let us catch a quick nap
Mutianyu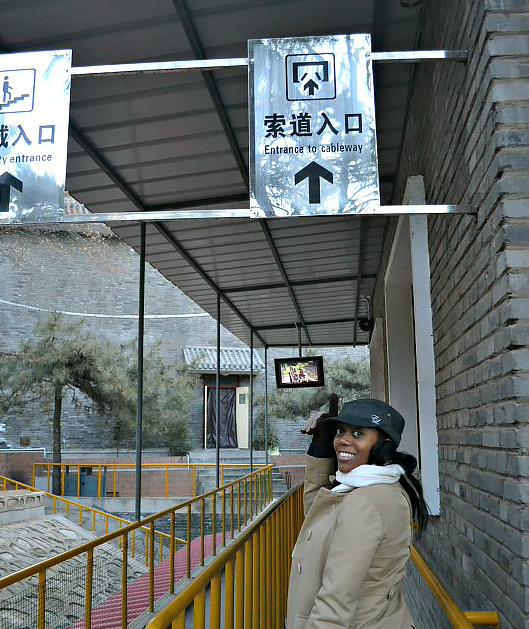 Once we arrived at Mutianyu, we didn't have to stand in line to buy tickets because they were included in our tour package. Anna joined us in the chair lift so she could show us around a bit when arrived at the top of the Wall. We appreciated having Anna with us because she snapped a couple of killer photos of us, showed us which way to go and told us what time to meet her at the bottom of the Wall. At this point, we were on our own and free to explore!
We had about an hour and a half to enjoy the Great Wall and we did just that. We walked from one tower to the next and on and on. This section of the Great Wall has roughly 23 watch towers, one about every 100 meters (~328 feet) and we climbed 10! My buns were burning but it was so incredible up there we just didn't want to leave. As the morning went on, we noticed the crowds getting larger and larger so we knew it was about time to go.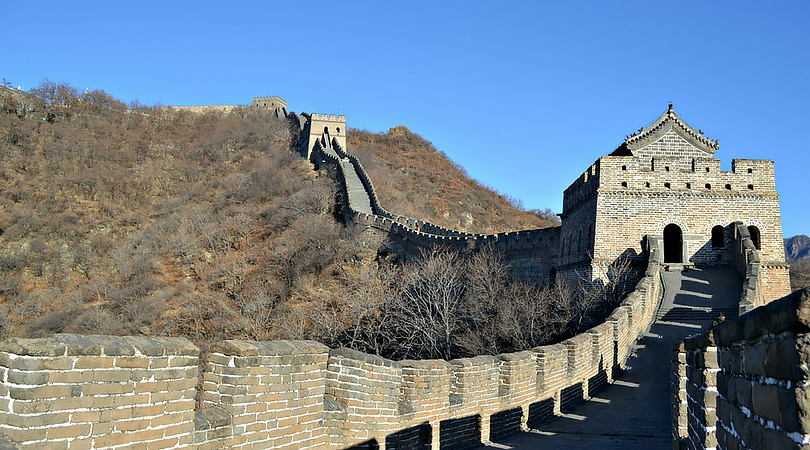 Our next stop was a tiny Cloisonné factory where craftsmen/women combine copper and porcelain to create intricate design pieces. This process is called Cloisonné. This ancient craft involves "soldering" hundreds of tiny wires to an art piece and filling the spaces with enamel paint. You can see the bowl of copper wire (left) and the intricate detail (right).
Cloisonné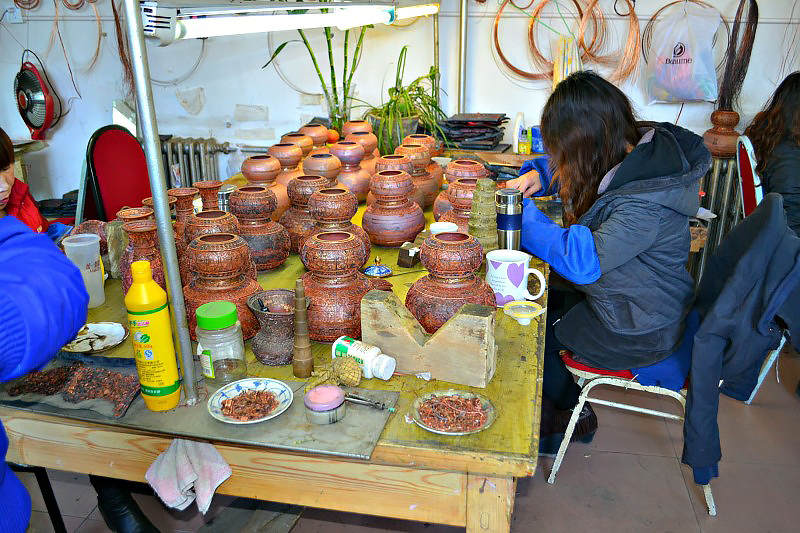 After the wires are attached, different colored enamel paints are placed in between the wires. Then, the pieces are "fired" at least 3 times which gives the wires the look of gold. Below is a piece that is nearly finished and you can see the wires, the paint, and the gold finish.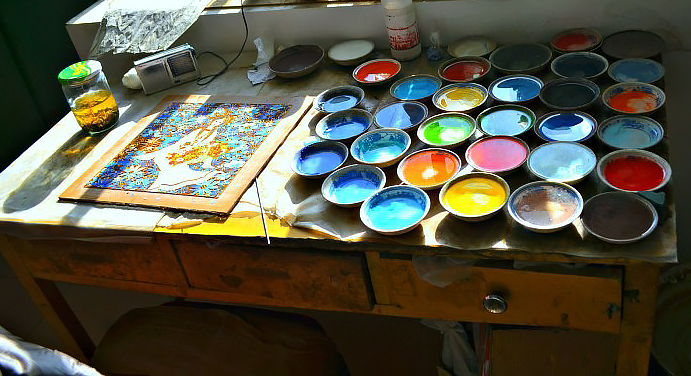 If you're really into the art, they have a beautiful shop on premise where you can purchase souvenir or two (they'll set ya back a pretty penny though). After the arts and crafts, we sat down for a traditional Chinese lunch at a nearby restaurant. If I ever go back to Beijing, I'm going there (if I can remember the name)! Seriously, I couldn't even believe how flavorful the vegetables were. I mean, I could have eaten another plate full!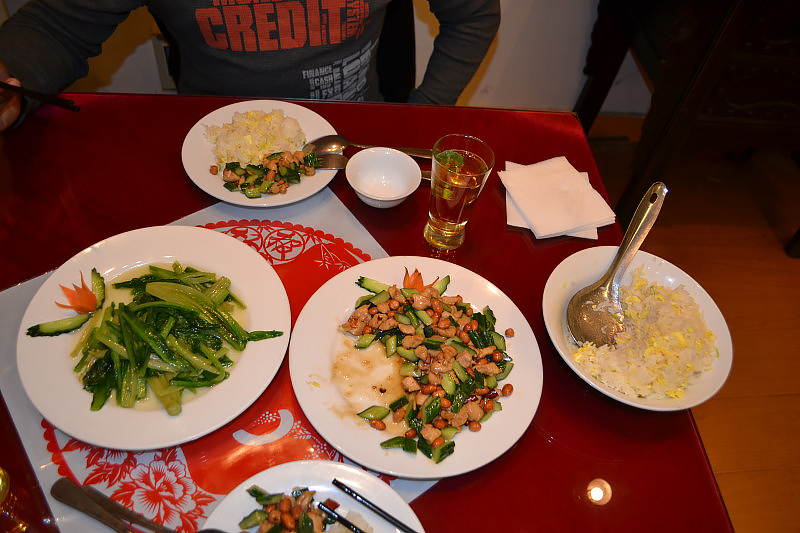 Tiananmen Square
It was pretty surreal being there and I was happy we had Anna on hand to give us a bit more insight into the history of the Square. Guards as they march across the square.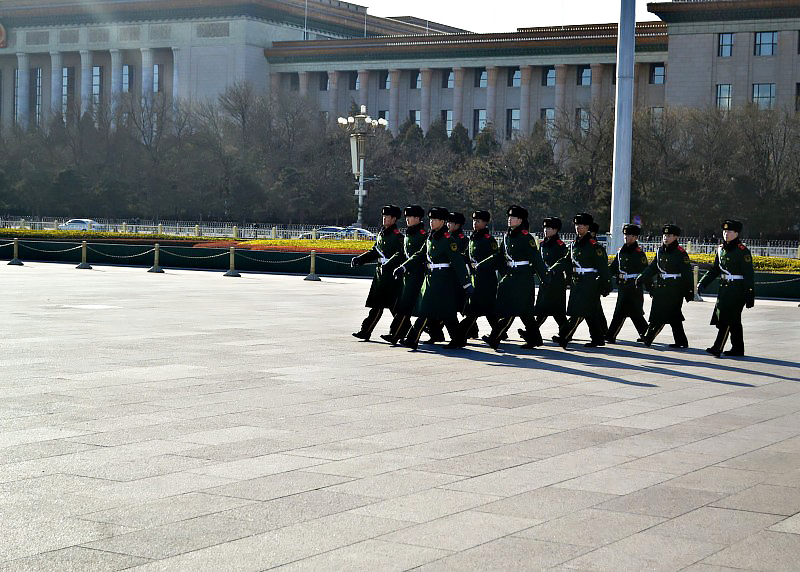 Forbidden City & the Palace Museum
I'll be honest with you, I couldn't tell one building from the other inside Forbidden City! I would give you more information but I can guarantee I'd be wrong. So, enjoy the pretty pictures instead!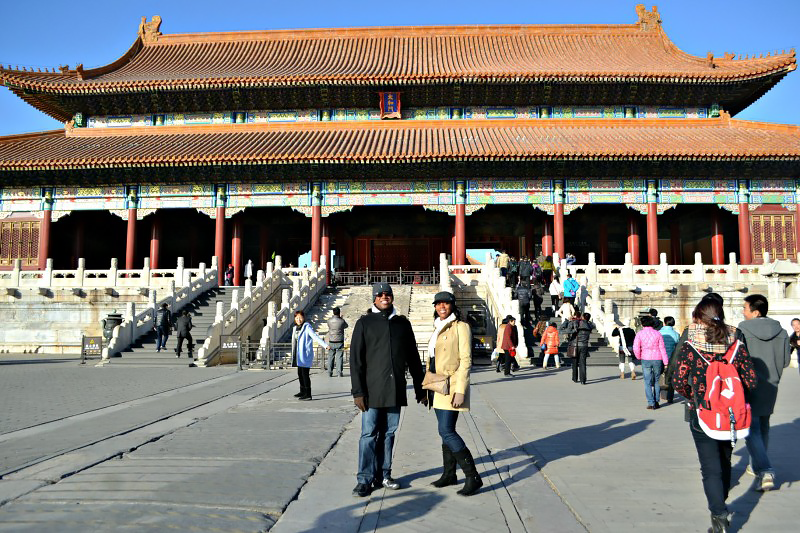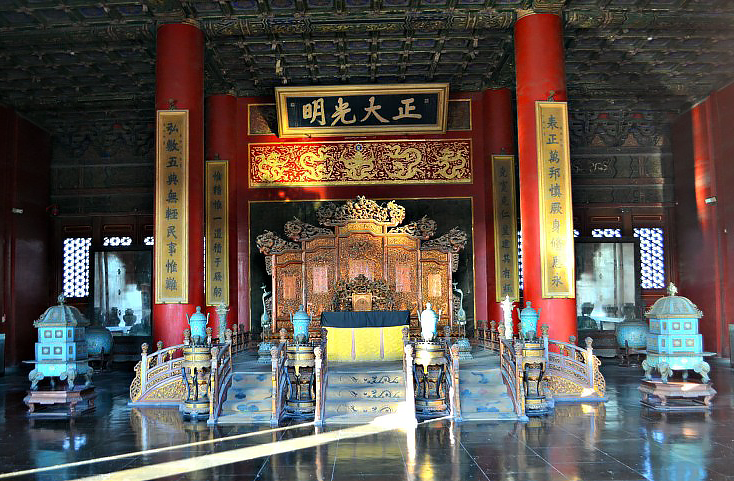 Imperial Garden
This is Ten Thousand Springs Pavillion (left) and Lianli Tree or Love Tree (right). This garden was constructed during the Ming Dynasty and almost exclusively used by the Imperial Family. Today, the garden is open to the public.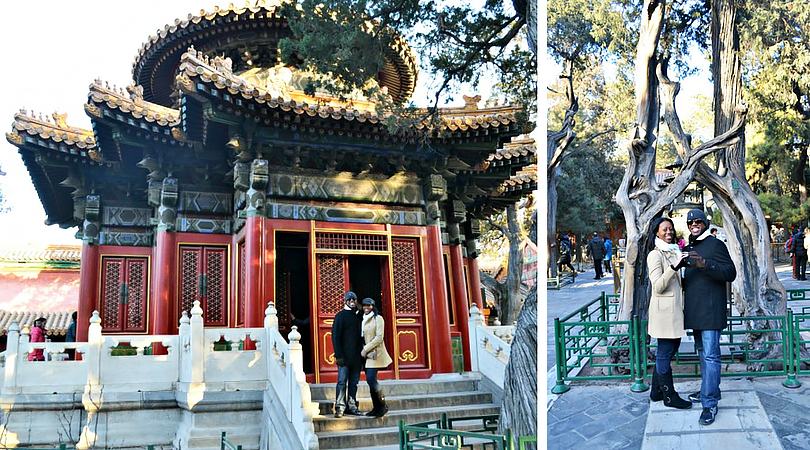 With a 14 hour layover in Beijing on the way to Thailand, this was absolutely worth every penny. Even though we went to Beijing on the way back from Bangkok, I'm glad we got some of the touristy things out-of-the-way early on. I would, highly, recommend this tour to anyone who wants to take advantage of the free trip to the city of Beijing. See more about the tour HERE.
If you have any questions about this tour or the 72-hour visa, feel free to email me at [email protected] and I'd be happy to help you!
---
Have you been to Beijing? The Great Wall? I'd love to hear about your experience in the comments!