The last stop on our whirlwind Italy tour was Rome.  Ciao Roma!  My fascination with Italy was, honestly, more focused on Rome than any other city in the entire country.  Well, except maybe Capri and Positano but I will get there one day, mark my words!
After the McDonald's fiasco in Florence and a long train ride through the beautiful Tuscan countryside, we arrived in Rome.  The moment I stepped into the train station I turned to my husband and said: "can we move here?"  He replied, "you haven't even been outside the train station."  I didn't care, I just had this feeling and I knew I loved Rome.  It didn't take me long to back up my claim of loving Rome once we were out in the city.
Getting Acquainted
The taxi ride from the train station to our apartment was a bit frantic but I was looking forward to seeing our new digs.  All the guide books I read mentioned Trastevere as one of the last authentic neighborhoods in Rome, which I now know to be untrue but it doesn't take away from how much I adored this place!  First up was meeting our vacation rental owner and getting the details on Trastevere.  Isabella, the owner, was such a gem and she provided us with way more than we asked for… plus she's a former flight attendant so we bonded straight away.  She gave us laminated maps of the area with highlights of important sights, directions to local-delicious restaurants, and little things like laundry detergent for our washer/dryer and an adapter for us to use during our stay.  Thanks, Isabella, we'll be back! (Check out the apartment HERE)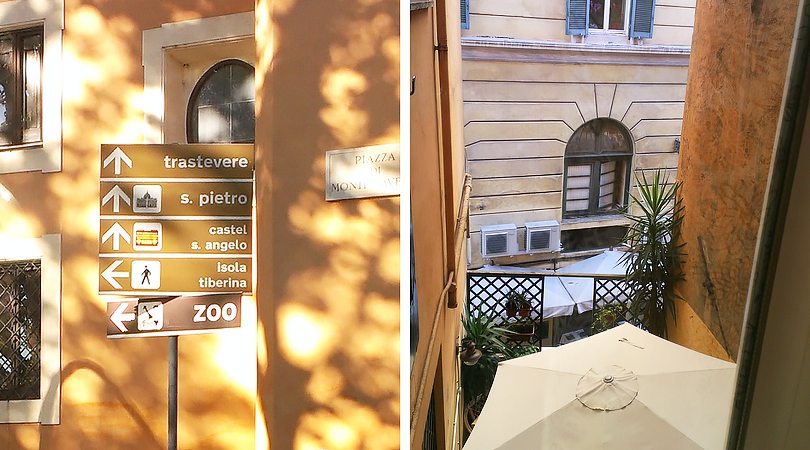 Food Tour
Needless to say, we were pooped when we arrived in Rome.  Unfortunately, we only had an hour and a half to get ready for the Eating Italy Food Tour I booked.  I had been looking forward to this tour for months but I just couldn't muster the excitement at that moment. I knew we would regret NOT going and we'd lose our money, so we rallied. We got dressed and we went to the meeting point on Tiber Island.
Once we arrived, we met two other couples from the States. One couple from Washington and one from Florida. and then we met a sweet group of ladies that we affectionately named "the Singapore girls!"  Immediately, I knew this was going to be an awesome tour because the group was roughly the same age and our tour guide, Sarah, was upbeat and perky (but not in a bad way that makes you want to run).  Sarah was fun, knowledgeable and passionate about Rome and her position as our tour guide.
The first stop on our tour was a quaint restaurant called Da Enzo al 29.  We thoroughly enjoyed sitting outside drinking a cool glass of prosecco and nibbling on prosciutto e melone and burrata with olive oil.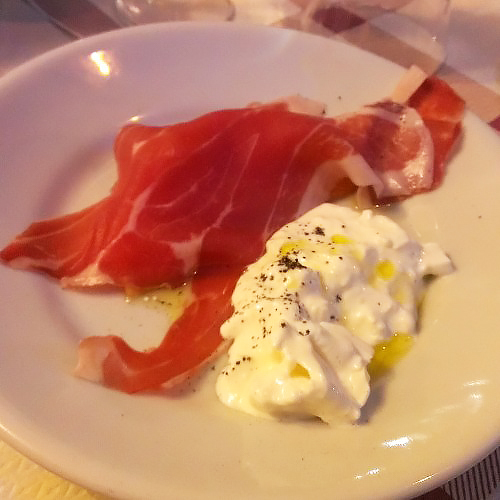 This place was so charming and the food was out of this world.  As we ate, we had the opportunity to chat with the lovely owners and hear more about their restaurant. I can't stress how good the food was but I can say that we ate there two additional times before we left Rome! Walking around Trastevere with this group on a warm October evening was just perfect.  We ate, drank and laughed so much and each stop was better than the last.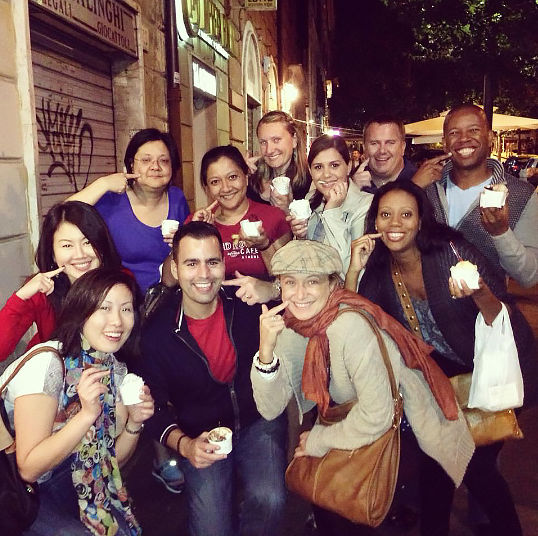 I won't give you the entire rundown of the 4.5-hour tour. However, one of the coolest stops was wine tasting "in a cellar that is 150 years older than the Colosseum". We also pigged out at a pizza shop with a cool surprise out back. And we finished the night at a family style restaurant with mouth-watering dishes. There was a special treat but I won't spoil for those who may take the tour one day!  Be sure to check out the Eating Italy: Twilight Trastevere tour if you're ever in Rome!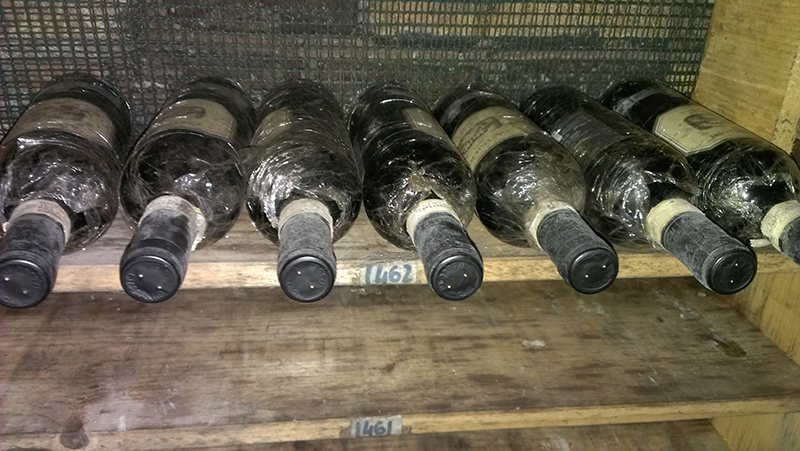 Sightseeing
No trip to Rome would be complete with out the obligatory trip to the Vatican.  Luckily, we were fortunate enough to book the night tour which was a treat.  The night tour at the Colosseum was the next day but there were protests in the area and they canceled it.  We were super bummed about this because it was the last night of the season for the tour. An archaeologist was leading the tour through the main floor as well as the tunnels below which is very rare. Although we missed out on the tour, we still got to visit many famous sights. We hit the Colosseum and the Baths at Caracalla. Plus, we saw the Spanish Steps, Trevi Fountain, Piazza Navona and so much more.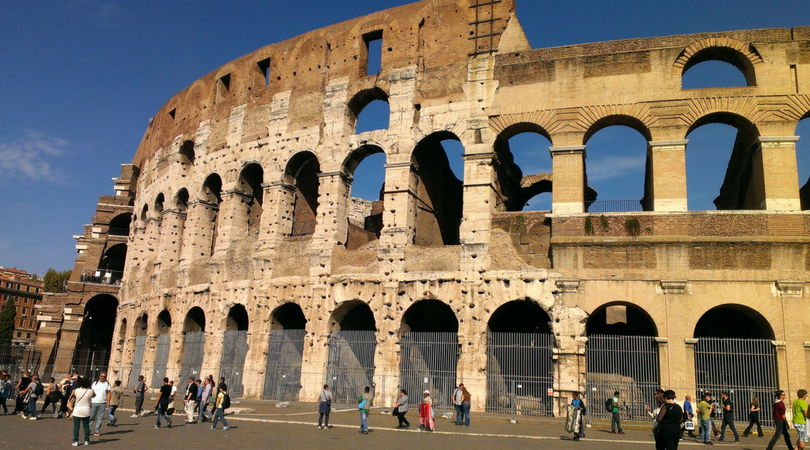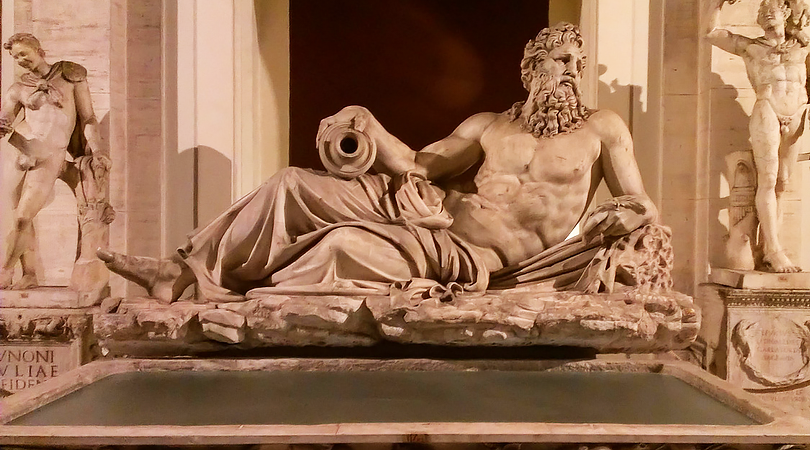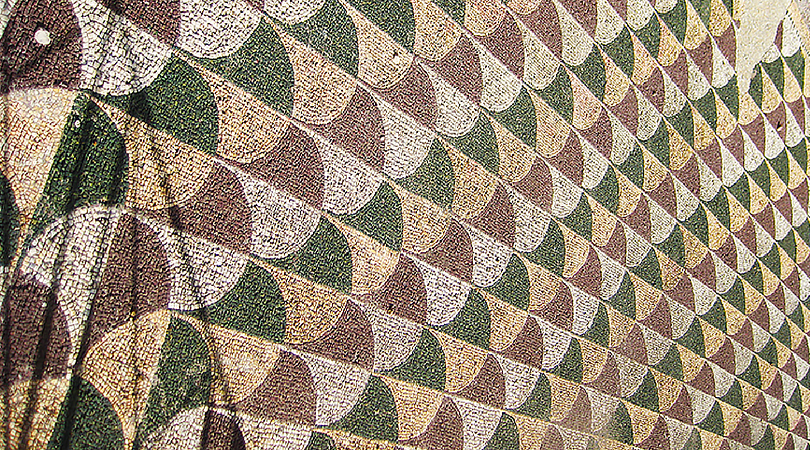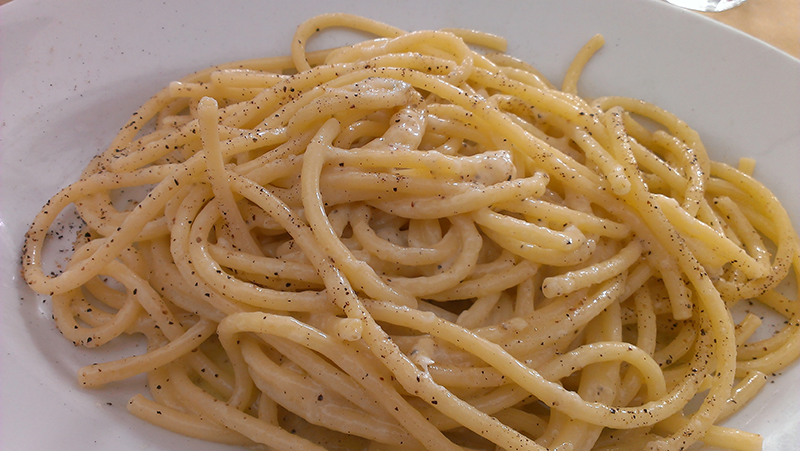 We spent three glorious days in Rome eating, sightseeing, walking around the entire city and shopping, we took home two handmade Italian genuine leather bags, a belt, and a wallet!  I'm very much looking forward to our next trip to Italy!
---
Have you been to Italy?  What was your favorite part?  Leave your comments below.