The Beijing Layover Tour is perfect if you're planning to transit Beijing but you don't have a tourist visa. Chinese Visas for U.S. citizens aren't cheap so it can blow your budget if you're just passing through town. Luckily, a few years back, the Chinese government created the 72-hour Visa-Free Transit policy.  This is essentially a short tourist visa and it's absolutely FREE but you MUST meet all of the requirements: (1) You must hold a valid passport from one of the approved countries (2) Have valid international travel documents (3) Qualify for entry into the next country you are traveling to (4) Have a confirmed airline ticket leaving the country within the 72-hour window.  You can find out more information by visiting the Chinese embassy website.
The Tour Company:
Beijing Layover Tours is the company we used for this tour.   I booked it via the internet a few months before our trips and the cost was $280 USD (for two people).  The tour lasted 10 hours and included stops at the Great Wall, Forbidden City, and Tiananmen Square.
Some of the times on the itinerary were changed due to more/less time at each attraction or traffic.  However, we did NOT feel rushed at any point during the tour. This company has excellent ratings on Tripadvisor so be sure to check them out if you'll be passing through Beijing!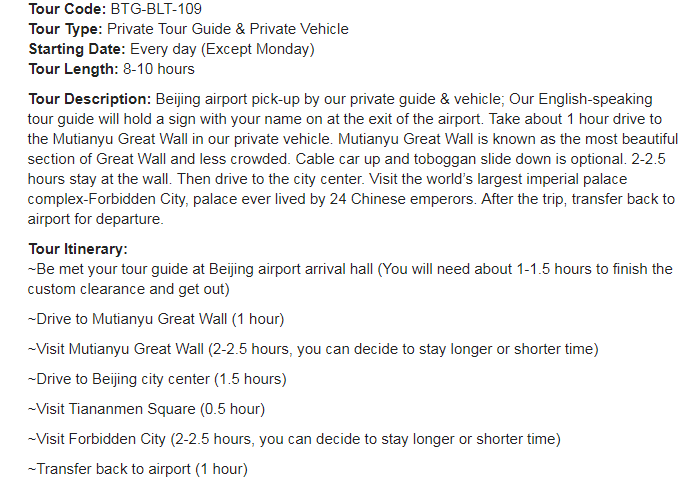 Highlights from our tour. See more HERE.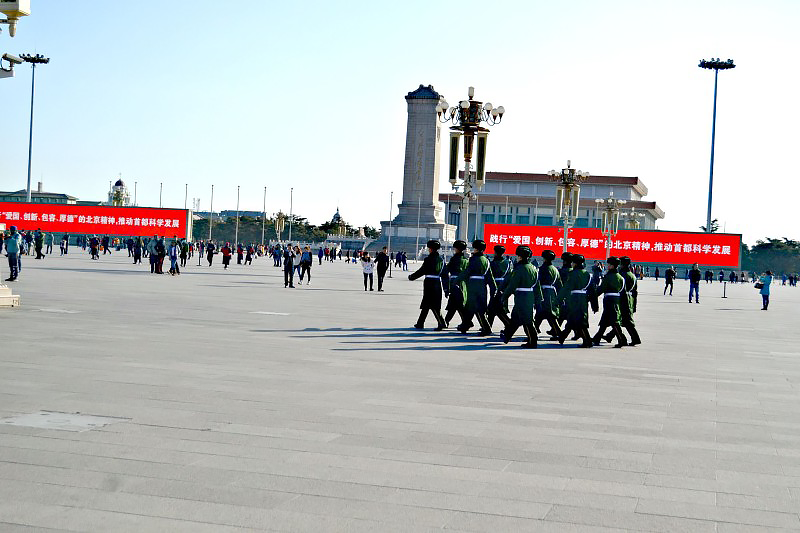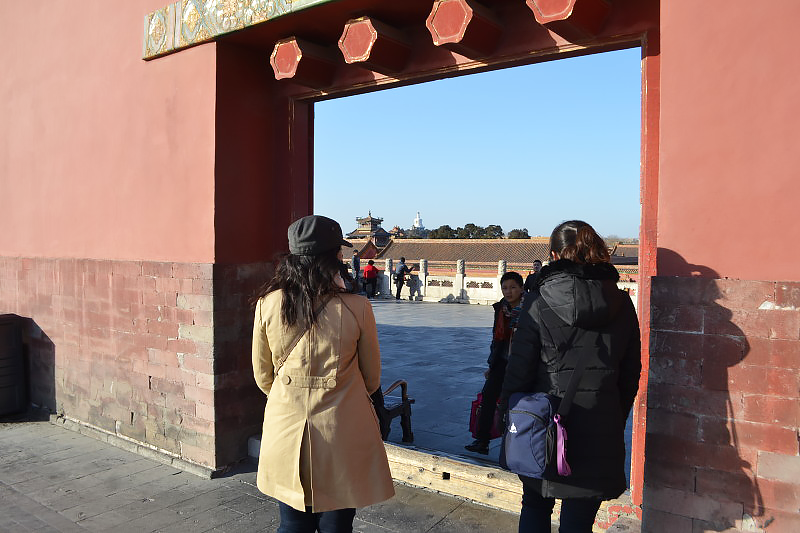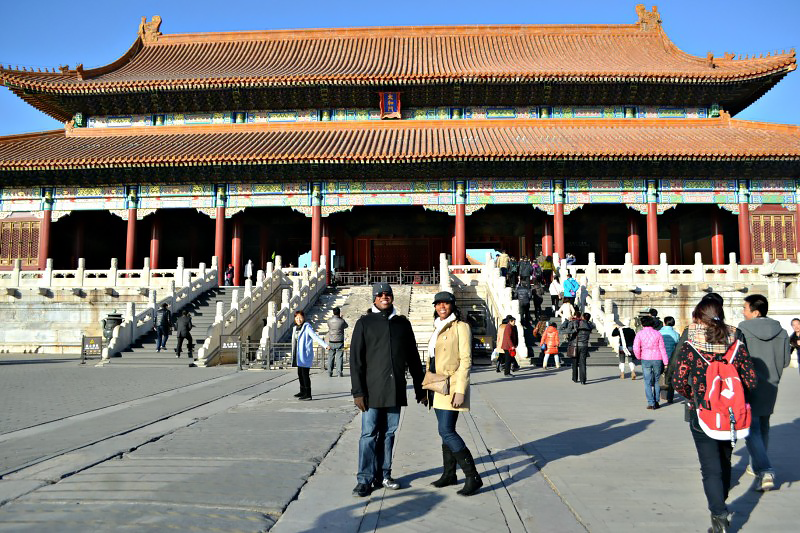 ---
Have you taken an airport layover tour? I'd love to hear about your experience in the comments!