For as long as I can remember, I've wanted to visit Thailand but it felt so far away and almost impossible to get there. However, I have plenty of friends that have been and absolutely loved it and I wanted to join the club. So, the hubs and I decided to pull the trigger for Christmas/New Year's Eve 2013! We booked our tickets via Kayak and got a heck of a deal.
After spending Christmas Eve eve, Christmas Eve and most of Christmas day with my family in Kansas City, we hightailed it back to Los Angeles to catch our flight to Asia. We flew from LAX to PEK (Beijing, China) which was about 12+ hours and then flew another 5+ hours from PEK to BKK (Bangkok, Thailand). Can you tell I'm a flight attendant? I live my life by city codes, LAX, PEK, BKK, LOL! See what I did there?!
When I booked our flight to Bangkok, I didn't book a flight to the islands because I wasn't sure which island we were going to visit. Once we finally decided on Koh Samui, I was ready to start planning our escape to the beautiful island paradise. A little video of the view from the pool!
Unfortunately, I waited too long and since it was the holiday season all the flights were booked on Bangkok Air so I had to find another way to get there. Luckily (and I use the term loosely), I was successful in finding an available option but it was by far the weirdest trip I've ever taken. We flew on NOK Air from Bangkok's other airport, Don Mueang, and flew to Surat Thani then we boarded a bus that took us to the port where we boarded a ferry boat to Koh Samui. Sound like a lot? You don't even know the half of it! Let's just say the ferry was the absolute worst part of this three-part journey and I was surprised that I didn't throw up or die while on that death boat in the rough, choppy water.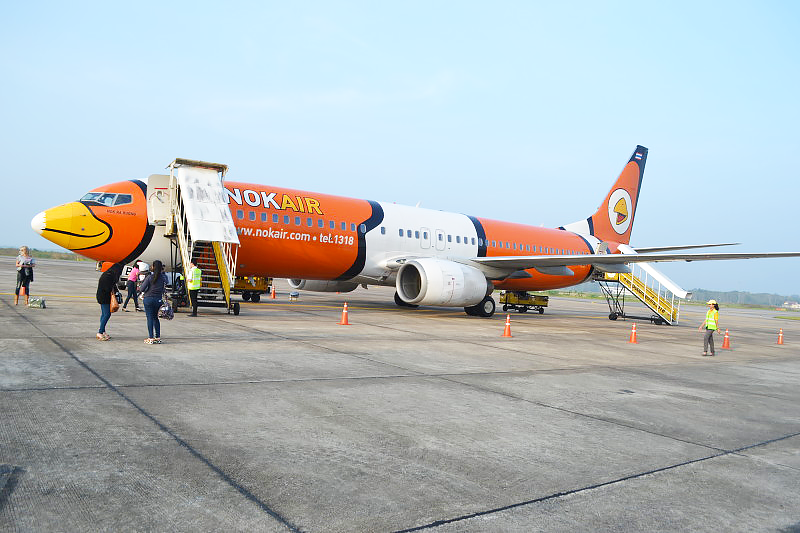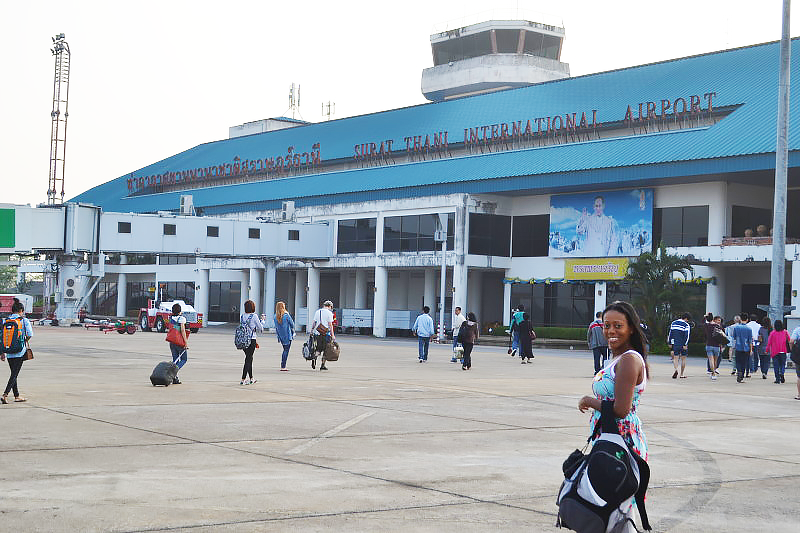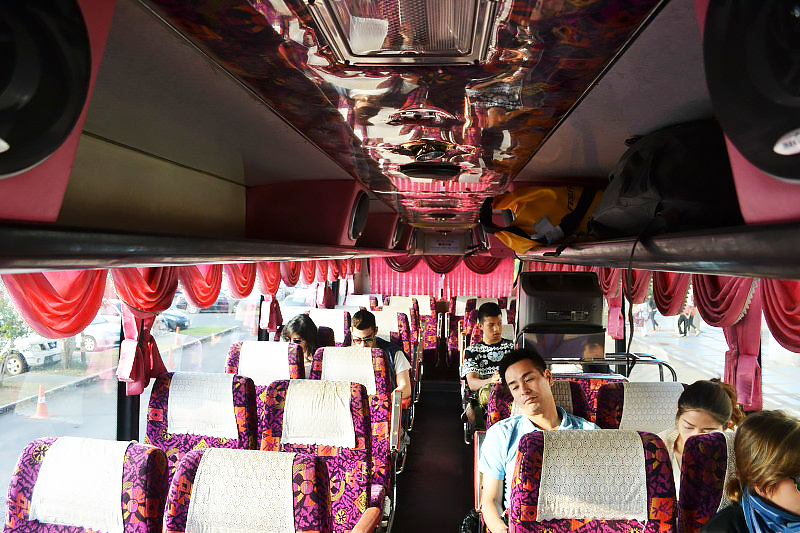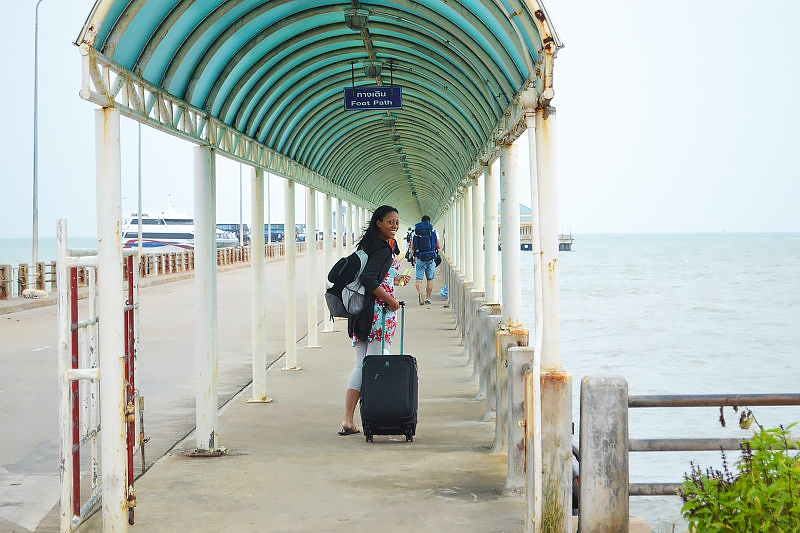 Once we arrived in Koh Samui, we found a taxi to take us to our hotel. I'm not sure but I think the driver was trying to make up for me not dying on the boat with his disregard for all traffic laws and basic lack of sight and driving skills. In the end, we made it, albeit a bit frazzled!
The hotel we booked was called Beach Republic, a 4-5 star hotel (depending on which review you read) located right on Lamai beach. Our room was a club suite complete with kitchen and patio and it ran about $120/per night. Now, those of you who have been to Thailand are probably thinking, "Wow, that's way too much even for a 5-star resort" but it had everything we wanted and more so we were willing to spend a bit more on our first visit. Also, we were there over NYE so the prices went up considerably. Either way, I would stay there again because the staff was amazing, the food was excellent and the beach was beautiful!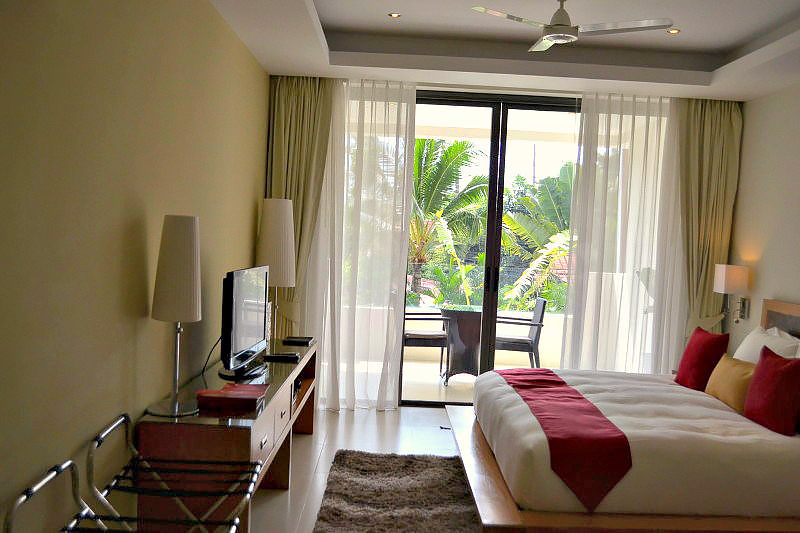 We stayed in Koh Samui for 5 days and spent most of our time lying by the pool in our cabana and eating and drinking like it was going out of style. At the end of the first day, we asked for our bill and waited to see how much damage we had done in 8 hours without looking at food and drink prices. To our surprise, our bill was only $80 which seems like a lot but you have to realize we were in the cabana for 8+ hours, and we ordered breakfast, lunch, dinner, and snacks and we drank enough to fill a small tub. So, the fact that we only spent $80 was like winning Thailand!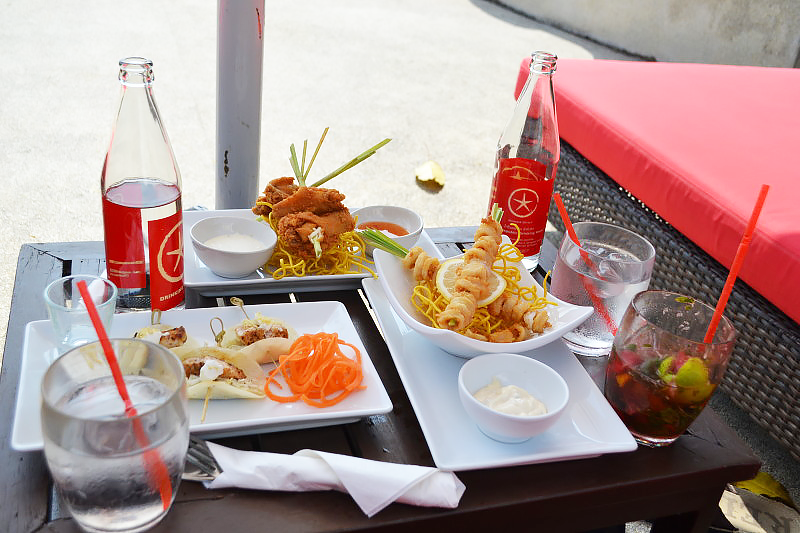 That night we ventured out to the Lamai Night Market to buy some souvenirs and crap we didn't need. What a fun night we had walking up and down each street and checking out the goods at each stall. There was music blaring from each direction, people were dancing in the street and there was an overall buzz of excitement in the air. I bought an adorable tank top for $2, we bought street cocktails for $.75, I ate one of the best wraps of my life and Anthony ate a cricket! Needless to say, we loved the Lamai Night Market.
Watch Anthony eat a "fried insect!"
The next day, I went to the front desk to inquire about an island tour we had seen in the hotel amenities book. I was told the tour lasted 4 hours and it went around the entire island with a private car and English speaking driver. After hearing this, I knew I wanted to book the tour no matter the cost because it was a great opportunity to see the island in one day and continue lounging by the pool for the rest of our vacation.
I quickly told the lady that I'd like to book the tour and she promptly said, "no, no very expensive." To which I replied, "that's ok, we want to do it." Again, she reiterated "very expensive." At that point, I got worried and thought I should find out the price as it wasn't listed in the book and she was adamant that it was going to set me back a few bucks. I asked her the price of the tour in U.S. dollars and she replied "$50, see, very very expensive!" Honestly, I almost laughed when she said $50, not because I thought it was funny that she considered $50 to be expensive but for the simple fact that at that moment, I realized I am RICH in Thailand!
Want to read about the island tour and New Year's Eve? Check out Thailand: Koh Samui – Part II