Bucharest is the capital city of Romania and it boasts a rich, storied past. Depending on where you are, the city feels different from one end to the next. With sprawling palaces and their very own Arc de Triomphe, Bucharest gives you a glimpse into why it was once called "little Paris".
Today, the city is more of a hodgepodge of modern buildings, political street art, "Belle Époque" architecture, and construction. If you've never thought about visiting Bucharest, you should change your mind immediately. I've put together some things to do in Bucharest's Old Town area from my own personal experience. No matter what you do, you'll enjoy this vibrant, eclectic city.
Things to do in Bucharest, Romania (Old Town)
---


Check out Old Town
You have to visit Old Town on your trip to Bucharest. This is the heart of the city and not to be missed. Filled with shops, restaurants, pubs, and "discos".  Be sure to check out Vlad the Impaler's former court at Curtea Veche which is now an open-air museum showing off medieval ruins. You can also visit the National Museum of Romanian History while you're there.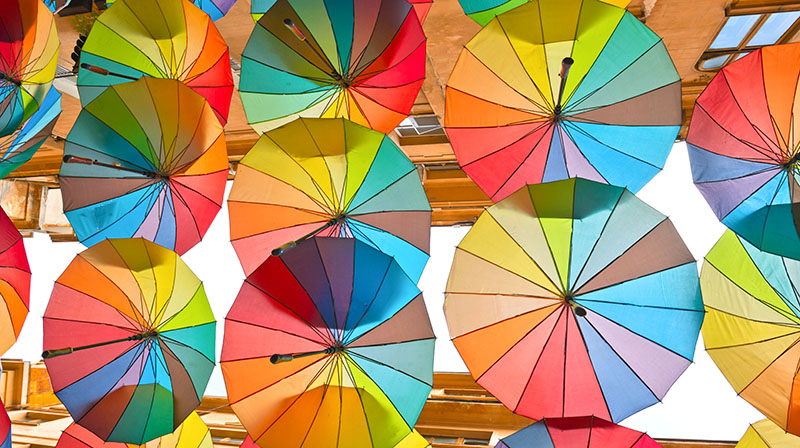 Visit the Umbrella Street
This colorful street has become one of the most famous and most Instagrammed spots in Bucharest. It sits outside of a local pizza shop and it's a bit tricky to find but a good GPS will get you there. There are two sets of umbrellas on this street and they're both vibrant and full of color.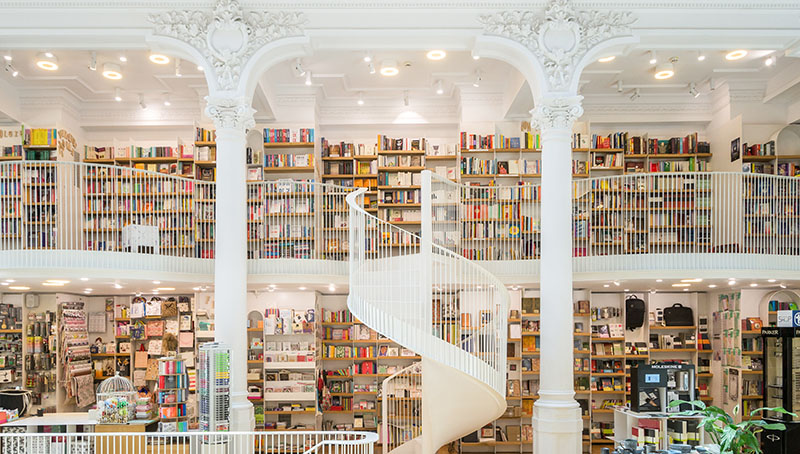 Step Inside the Beautiful Carusel Carturesti
This bookstore is one of the most beautiful I've seen in any of my travels. Spend the afternoon perusing the aisles for great reads or grab a friend and snap some pics on that gorgeous incredible spiral staircase. Once you're done, pop up to the top floor to snag a specialty coffee and a sandwich. This may be one of the pricier coffee shops in the city but it's worth the splurge!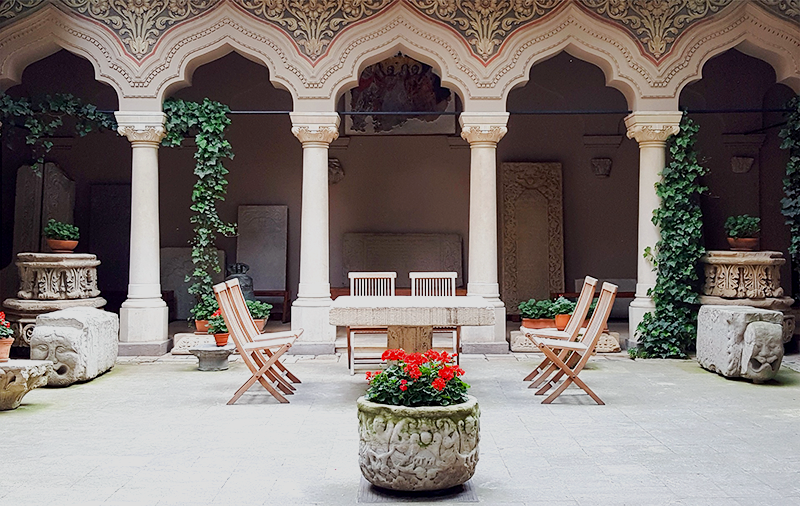 Visit the Gardens at Stavropoleos Church
This religious building in the middle of Old Town Bucharest is such a beautiful escape from the hustle and bustle of the city. Stavropoleos Church, which dates back to the 1700s, is architecturally stunning and the perfect example of Romania's Renaissance style.  Take a moment and stroll through the gardens and take it all in.

Eat a Traditional Meal
For a wonderful, laid-back authentic Romanian (or Transylvanian) meal, I would suggest Vatra. The food was incredible and the atmosphere wasn't pretentious or stuffy. The staff was friendly but they left you alone to enjoy your meal instead of hovering. The cold appetizer featuring different meats/sausages/dips was phenomenal! Find out more about Vatra. If you're looking for a more upscale meal in a touristy setting (a la Old Town),  Caru' cu Bere is for you. It may be touristy but it's one of the oldest restaurants in Bucharest so that makes it worth visiting.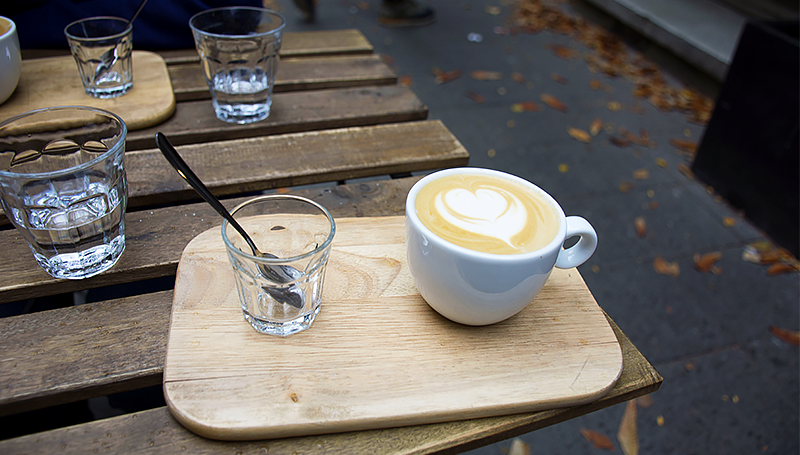 Indulge in the Coffee Culture
Bucharest has a thing for coffee and Origo Coffeeshop is a favorite for locals. More than just a coffee shop, Origo has unique blends, cold brews, and specialty teas. This hipster's paradise will keep you coming back for more. If hipsters aren't your scene, there are plenty of popular coffee spots in Old Town to choose from.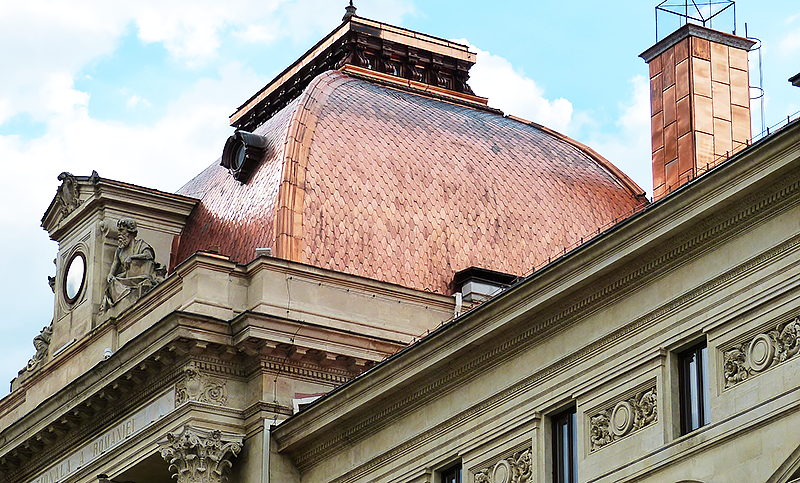 Take a Walking Tour
Choose one of 3 incredible Food Tours with Bucharest Food Tours for an exciting lesson in Romanian history, culture, and food. Do you want that personal touch where you can have one-on-one time to learn more about the city and all it has to offer? Book a private tour (like I did) and you'll feel like you're hanging out with a good friend. The guides are so personable, knowledgeable, and friendly that you won't want the tour to end. Book your tour HERE.
If a private tour isn't in the budget, don't worry, you can book a free walking tour. You can see the sights, learn about the city, and meet new people. Keep in mind, not all tours allow time to go inside each of the sights so be aware when you book your tour. Luckily, there's no set price for the free walking tours (hence the name). However, it's customary to tip the guide what you can afford or what you think the tour was worth. It's greatly appreciated by the guide as this is usually their sole income. Sign up for a free tour HERE.

Rest your Head
Check out Orhideea Residence & Spa. This modern building in the middle of historic Bucharest is the perfect spot to splurge. If you have the money, go for these super swanky apartments that sleep 4. There's a full kitchen, 2 bedrooms, 2 bathrooms (one with shower – one with jetted tub), living room, dining room, and a balcony with table and chairs. If you can drag yourself out of the plush bed, head up to the 11th floor for a hot breakfast. Take a seat on the terrace and enjoy a killer view of the city!
Final Thoughts:
Bucharest, Romania is full of history and wonderful people. I, highly, suggest adding this city to your European travel itinerary. Whether you're going for luxury or budget, you'll have a great time. Remember, there's always a middle ground so you can mix and match splurging and saving to match your style. If you're coming from the United States, you'll be surprised at the affordability of Bucharest. You might just want to splurge on this one! I hope you like my list of things to do in Bucharest. Check back for more on Romania.
---
*Disclaimer: My stay at Orhideea Residence & Spa was complimentary. However, as always, all opinions are my own and reflect my own personal experience. Feature image by The World in HDR/Shutterstock.