Interview with a Traveler is a new series on the blog. Since I'm not a full-time traveler, OK – I am but you know what I mean, I think it would be a great way to introduce my readers to fellow travelers for even more travel inspiration! I hope you enjoy our first interview!
Arnie and Jo are boomers exploring Europe and North America – Sharing unique travel, cultural, and culinary experiences with a dash of luxury to boot!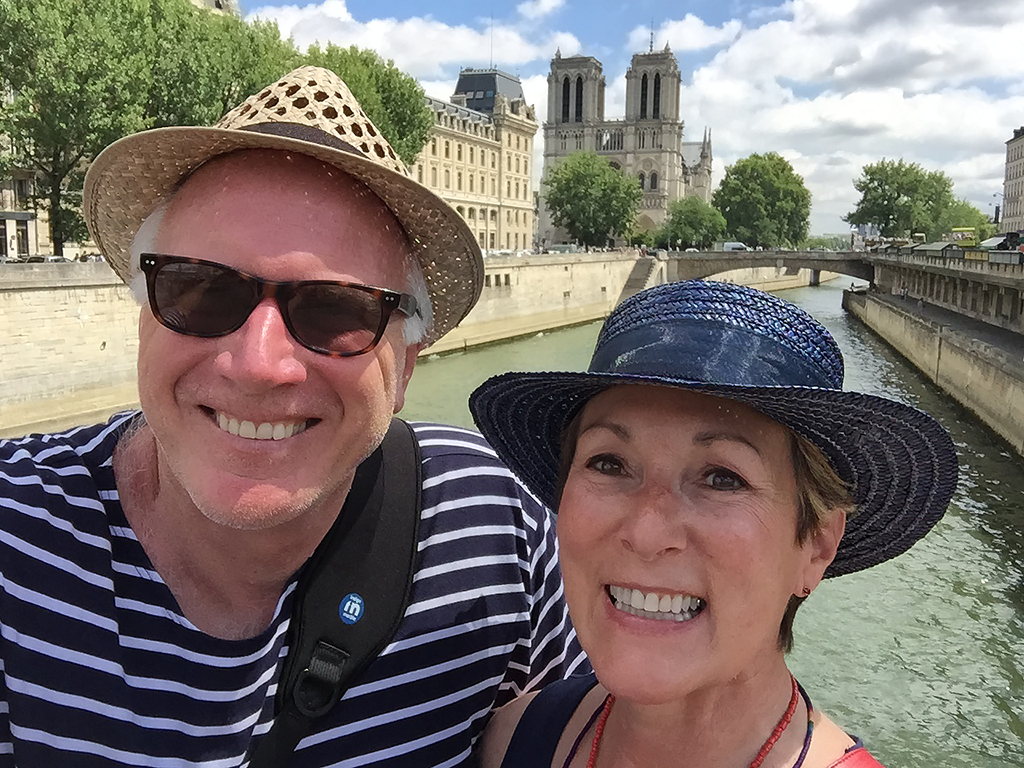 What's your "current" favorite destination?
What a difficult question to answer! There are so many places that we love! France is the place we keep returning to over and over again. And, though we have seen much of it, I think that we both have a special attachment to Brittany. All along its rugged coastline is spectacularly beautiful but Dinan may be our favorite small town. Its half-timbered buildings and steeply cobbled streets will make you forget what century you're in.
What made you want to visit Dinan?
It was actually serendipitous. We were at Mont St. Michel and, on the road south, we stumbled upon Dinan and decided to stay for a few days. So glad we made that call.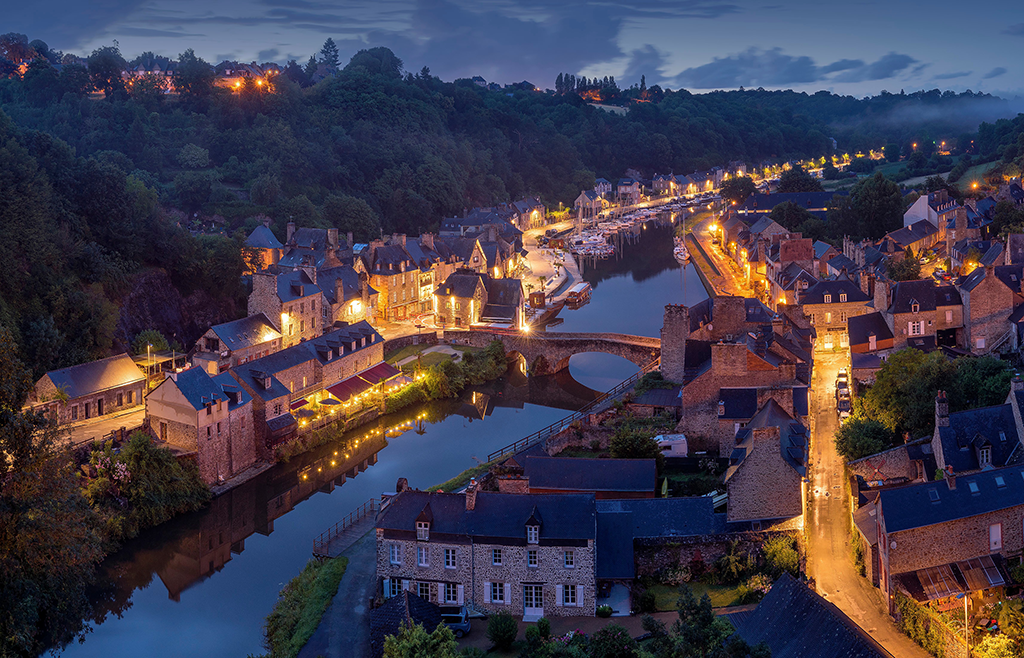 Tell me a fun fact or little-known tidbit about Dinan!
Dinan is home to many festivals. That, in itself, is remarkable. But, a harp festival is! Harps! Everywhere. Harp jam sessions. It was an amazing sight.
What was the best and worst part of visiting Dinan?
The best thing about Dinan is the town itself. It is a remarkable experience that you will thoroughly enjoy. Not surprisingly, the worst thing, at least in our experience, was the traffic and the parking.
What 3 things would you tell other travelers to know before they go to Dinan?
As we said, this is a festival town. There are a lot of things going on. This is both good and bad. So, 1) make sure that you plan ahead (we didn't, but we were, as we found out, so lucky 2) Book ahead 3) Take the train if possible. This would be awful tough if, like us, you are road tripping. My advice for traveling in this part of France is to rent a car. There is so much to see and it is spread out making having a car a real benefit.
FOLLOW – Arnie and Jo: Are On The Go
Note: A big thank you from Travel with Mia for sharing your favorite spot! xoxo Mia
All images © Arnie and Jo: Are On The Go.