One of my favorite cities in the U.S. is San Francisco. The weather is mild, the views are spectacular, the food is delicious, and the people are friendly. With so much to do, San Francisco is the perfect spot for a quick getaway (or a staycation for lucky locals). Unfortunately, hotels can be a bit pricey but don't worry because Hotwire's got you covered. The Hotwire Effect XL Sale lets you book upscale, luxury hotels in Austin, Chicago, Los Angeles, Miami, New York, Orlando, San Francisco, and Washington, D.C. at a huge discount. From June 26th through June 28th, you can book a 4-star hotel at a 2-star price ($49 for the first two nights, while supplies last).
So, if you've been dreaming of a trip to San Francisco but you haven't been able to afford it, now's the time. If you're not sure what to do when you get there, here are some ideas on how I would spend the perfect day in San Francisco.
24 HOURS IN SAN FRANCISCO
MORNING: Start the day with a hearty breakfast at Sweet Maple for the best pancakes in the city and home of world-famous "Millionaire's Bacon". That's code for extra-thick, delicious, sweet and spicy slow-cooked bacon. Once you've had a proper meal, make your way to Cow Hollow and the Marina District for a little shopping and "exercise" (read, lots of walking). Next, grab your camera (and a sweater) and head over to Pier 39 and hop on a boat tour of the Golden Gate Bridge.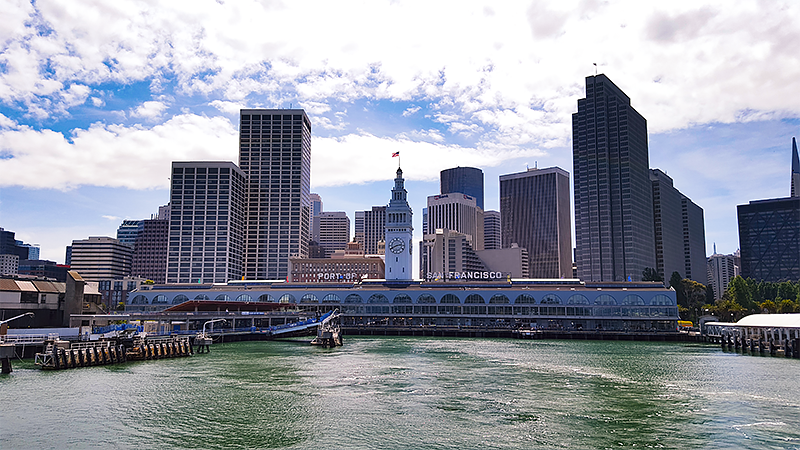 A one-hour cruise sails underneath the Golden Gate Bridge, around Alcatraz Island, and along the waterfront. Enjoy great views and photo ops while listening to narrations in nine languages. Back on dry land, make your way to the Embarcadero Center for a little art and culture. Take a leisurely self-guided tour around the beautiful grounds and savor the public art collections.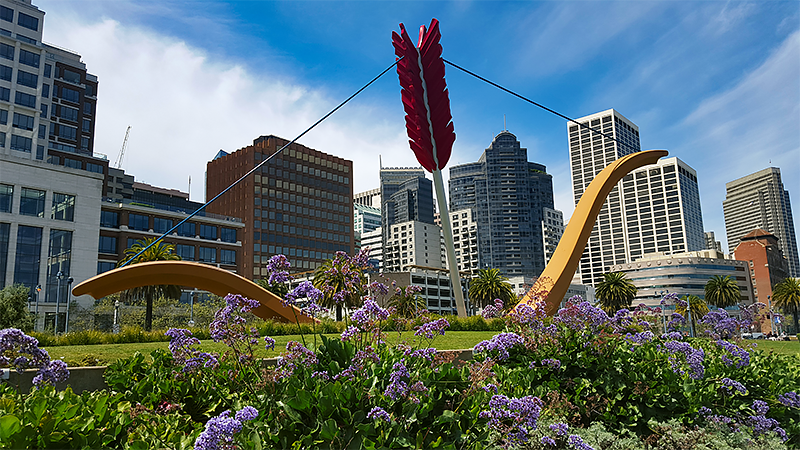 AFTERNOON: By now, you're probably hungry again so after the Embarcadero Center, take a quick 10-minute walk to the Ferry Building for lunch. If you're into fresh, organic, and/or farm-to-table, this is the place for you. Plus, they host a phenomenal farmer's market three times a week.
After lunch, if you want to do a bit more sightseeing and/or shopping, check out Chinatown. From there, you're just a few minutes from Knob Hill where you can explore the beautiful Grace Cathedral. One last stop on your daytime tour should be the Clarion Alley Murals for a little off the beaten path street art. Now, you're probably ready to go back to your luxury hotel and relax before dinner.
EVENING: You may not want to tear yourself away from your hotel but if you do, dinner at Foreign Cinema is worth it. This unique experience is a delightful way to spend an evening. While the night is still young, get lost in the streets of San Francisco. You're never truly lost but wandering around the city and finding hidden gems is one of my favorite past times.
If you're not ready to call it a night, check out the rooftop bar at Charmaine's inside the San Francisco Proper Hotel. This uber cool spot is a mix of European charm and California style. Take in the spectacular views of San Francisco and enjoy the atmosphere, handcrafted cocktails, and fancy bar food.
---
No matter what you like to do, San Francisco has something for you and Hotwire.com has made it more affordable than ever to visit. Starting today, you can book a 4-star hotel at a 2-star price with the Hotwire Effect XL Sale! That's right, 4-STAR HOTELS AT 2-STAR PRICES from coast-to-coast!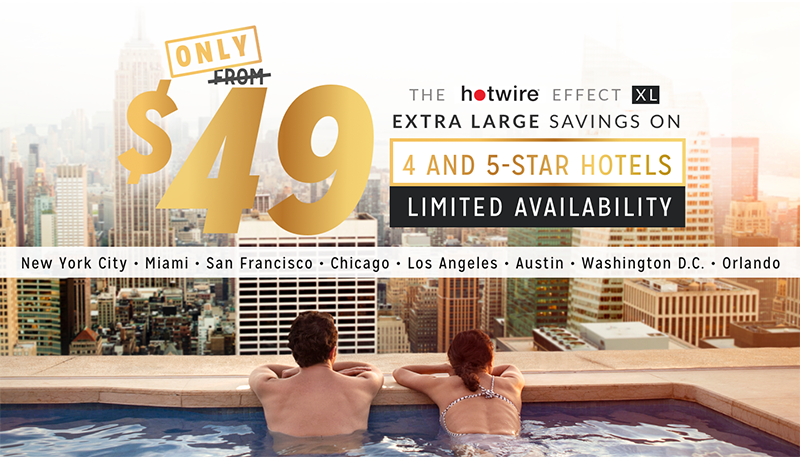 To take advantage of this explosive deal, log onto Hotwire.com, sign up for a free account, and start searching for the perfect getaway. While booking your luxury hotel with Hotwire, you won't see the names but you will see the area, amenities, and star rating before you book. Once you've completed your booking, you'll find out all the important details. Imagine taking advantage of all that San Francisco has to offer all for $49/night for the first 2 nights.
The Hotwire Effect XL Sale runs from June 26 through June 28th – or while supplies last. These incredible rates are valid for travel between June 26th and July 8th. Now is your chance so don't miss out on this explosive deal!
---
Disclaimer: This post is written in partnership with Hotwire, Inc. However, as always, all opinions are my own and reflect my own personal experiences.