I just realized that most of my readers, excluding my mom, husband, and good friends, don't know much about me. So, here's a little glimpse into my life, my marriage and my 15 minutes of eHarmony fame. My husband Anthony, who I mention a lot, and I met on eHarmony and we were featured in a national eHarmony commercial! Check it out below! *Originally posted in November 2014, not long after I started blogging. 😉
OUR STORY:
We were matched on October 19, 2009, and we spent a good 4 months talking, texting, and emailing before we had our very first date on February 19, 2010. Why did it take so long for us to have our first date? Well, I got cold feet and backed out of our coffee date in December. I'm actually glad I bailed because I don't think I was ready for a relationship and things could have turned out differently. Luckily, things went really well on our first date and we've been together ever since.
Our relationship progressed rather quickly but we knew it was right for us. After 4 months of getting to know each other and another 5 months of dating, we were engaged in June 2010. We enjoyed our year-long engagement and we were finally married in July 2011. Since we had a destination wedding in Playa Del Carmen, Mexico, we planned an additional ceremony in Los Angeles for family and friends who couldn't make it to Mexico. Now, we celebrate two wedding anniversaries, July 19th and July 23rd. Here are a few shots from our two weddings!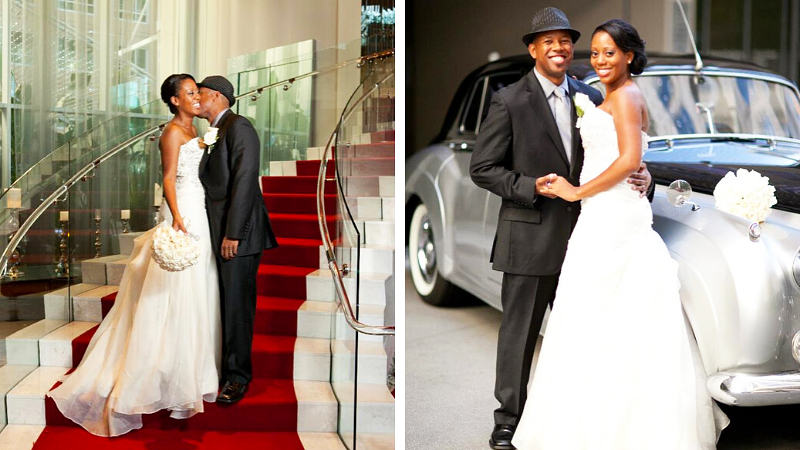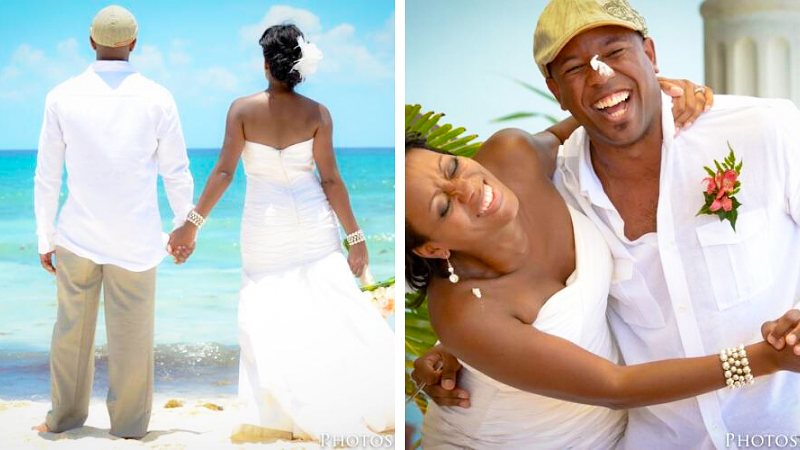 THE COMMERCIAL:
In my former life, I was an entertainment publicist so I used that experience to my advantage when I emailed eHarmony about our engagement and weddings. Lucky for us, they loved us and wanted to feature us, and a few other awesome couples, in their new commercial. We couldn't have been more thrilled and humbled because there are only a handful of eH couples that have been featured in the commercials. We shot our eHarmony commercial at Siren Studios in Hollywood and had the opportunity to meet Dr. Warren and his lovely wife, Marylyn.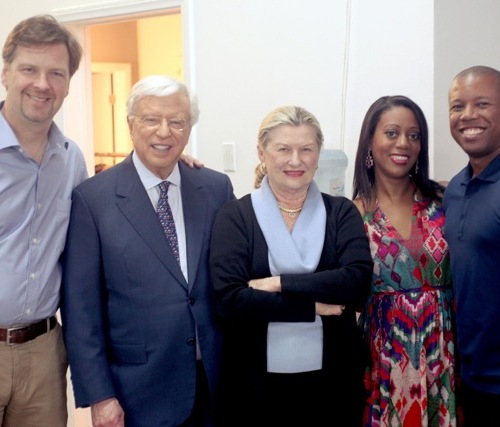 This experience was so much more than I ever expected it to be. I mean, never in a million years would I have imagined myself in a national commercial but it happened and it's surreal to see myself on TV. So, if you happen to see our commercial – eHarmony Mia and Anthony, just know that we're a real married couple and we highly recommend eHarmony to anyone looking for real love and/or marriage.
Thanks for stopping by, now head on over to my TRAVEL TIPS and start planning!
---
*Disclaimer: Still shot used from ispottv website. I do not own these photos.