Hotwire is turning 18, yay!!! They're celebrating the entire month of October and they've decided to give gifts instead of receiving them. So, that means awesome sitewide sales and major Hot Rate Hotel Deals. From 10/16/18 at 12:00 am PST through 10/19/18 at 5:00 pm PST, log on for exclusive deals and don't forget to use the coupon code HBD18 for $18 off $180. *some restrictions apply.
Why Book with Hotwire?
We all know that hotels are one of the most costly parts of planning a trip. Searching the interwebs for rooms that are centrally located, clean, and affordable can leave you discouraged and possibly broke. The rooms you like are out of your budget and the rooms you can afford just aren't what you're looking for. Well, with Hotwire's Hot Rates, and their other sitewide sales, you can book 4-star hotels at 2-star prices!
How to Find Hot Deals
If you've never used the Hot Rates feature, let me explain. It basically works like a regular search engine where you enter your destination, dates, and number of travelers. Then, you can filter by price range, class, amenities, areas, and more.
On Hotwire, you can also filter by "hotel rate type" and pick Hot Rate Deals. You'll see a list of great offers and you can choose your favorite. While you won't see the exact hotel, you'll often see a box that says "your Hot Rate Deal is guaranteed to be 1 of these 4". Just click "show hotels" to see what cool place could be yours! Once you've completed your booking, Hotwire will reveal all of your hotel information. It's that simple and simple is how Hotwire can offer these crazy good deals!
The Value of Hot Rate Deals
Hot Rate Deals has been invaluable over the last year that I've used it. I was able to book a last minute room for a family emergency, I booked one night in Philadelphia (where the rooms are insanely expensive), and I was able to book a room for a long airport layover instead of sleeping in the terminal. I would have spent a fortune in each of these situations if it hadn't been for Hot Rate Deals. I'm forever a fan!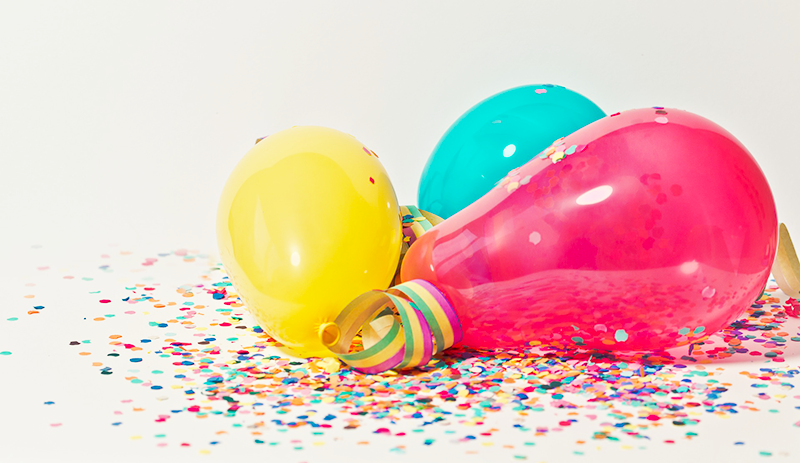 My Hotwire Experience
Recently, I went to Prague in the Czech Republic and I wanted to stay in, or around, Old Town which is the heart of the city. After realizing most of the hotels in the area were out of my budget (over 200€/night), I went to Hotwire to check out their Hot Rate Deals. In just a few minutes, I booked a 4-star hotel in Old Town for less than $70/night! By using Hotwire's Hot Rate Deals, I was able to see more and spend less in one of my favorite destinations.
Why settle for a 2-star hotel when you can stay in a 4-star property at a 2-star price. That's the Hotwire way! So, I'll be celebrating Hotwire's birthday by booking a girl's trip to the Grand Canyon. With so many different budgets, we haven't been able to find a nice hotel that fits our VERY specific needs. Luckily, Hotwire's latest sale will allow us to upgrade our hotel experience and finally get this trip on the books.
Don't miss this sale and don't forget to wish Hotwire a happy birthday! Sale runs from 10/16/18 at 12:00 am PST through 10/19/18 at 5:00 pm PST. Be sure to use the coupon code HBD18 for $18 off $180. *some restrictions apply
---
Disclaimer: This post was sponsored by Hotwire. However, as always, all opinions are my own and reflect my own personal experiences.