Italy has been on my list of places to go since I learned about it in school.  I've always found the language, the culture and the people to be so intriguing. When I lived in Paris, I had a Polish roommate who was fluent in Italian.  When we hung out with our friends, I was a little jealous because she could communicate perfectly with them.  Her French wasn't so great and their English was even worse so everyone spoke Italian, except me. So, before we left for Italy last year, I spent about two months working on Rosetta Stone in Italian! I practically begged my husband to order it for me and he finally gave in.  In the beginning, I didn't think I was learning much but when we got to Italy I realized I knew quite a bit.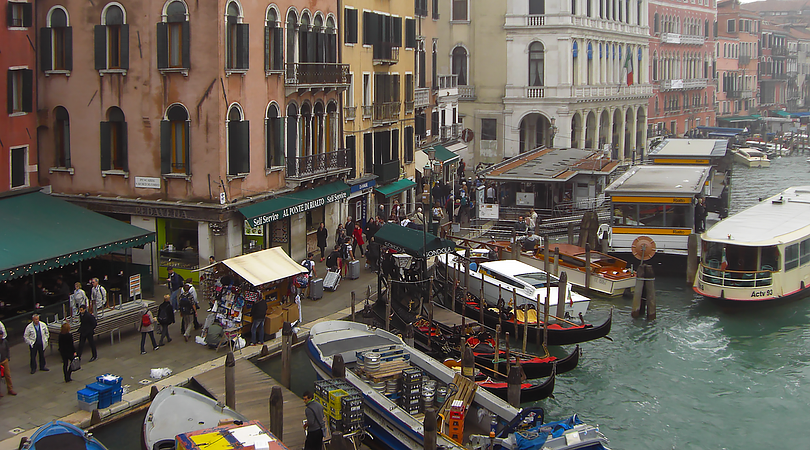 Our first stop in Italy was Venice.  Flying into Venice Marco Polo Airport was such a beautiful way to enter the country for the first time!  The Vaporetto ride from the airport to our apartment was magical.  It was a cold and dreary day but it seemed as though the sky opened up just for us.   Once we arrived at the Rialto Bridge we met with our apartment manager to get the keys and settle into our home for the next two days. After setting up shop in our apartment we went out to explore the city and have a nice dinner.  I can't remember the name of the restaurant, I have the card somewhere, but it was an incredible meal.  Definitely, the best bruschetta I've EVER had!!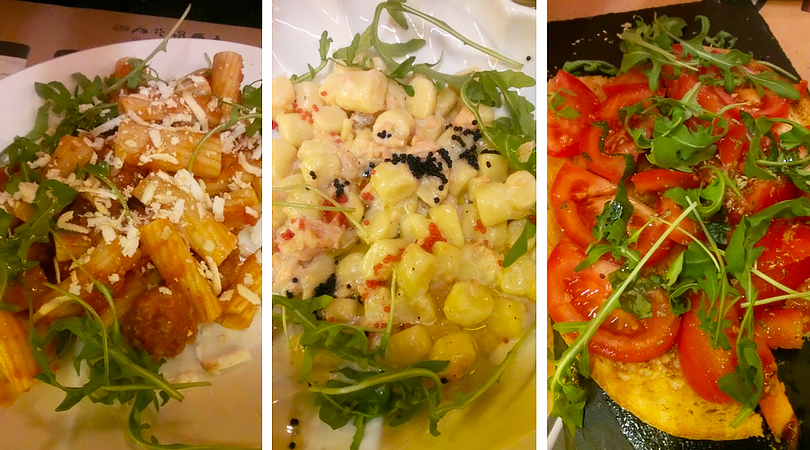 On our second day, we decided to hop over to the Island called Burano.  This tiny, colorful island is known for glass blowing and their stunning glass art.  My favorite part of Burano was the colorful houses and the story behind them.  Legend has it, or so I heard, the houses were painted in different bright shades so the fishermen returning from sea in the fog could identify their homes.  Standing on the tiny island, I felt more like I was in the Caribbean than on an island only 25 minutes away from Venice.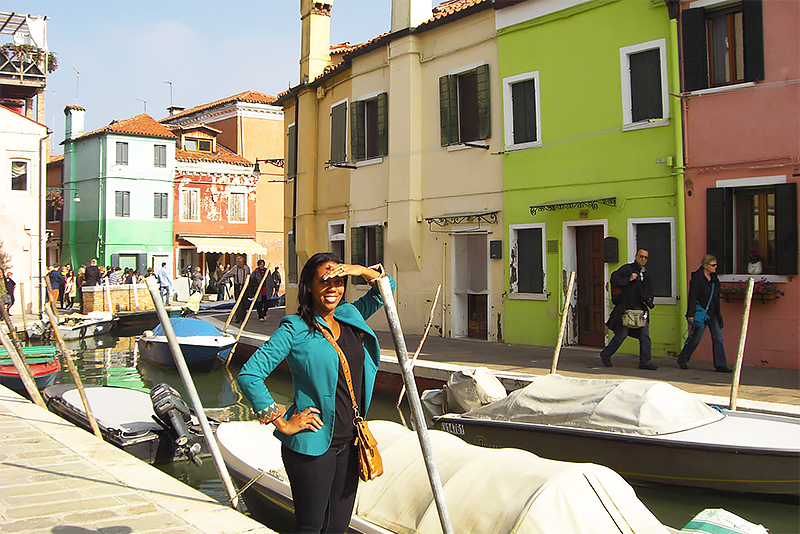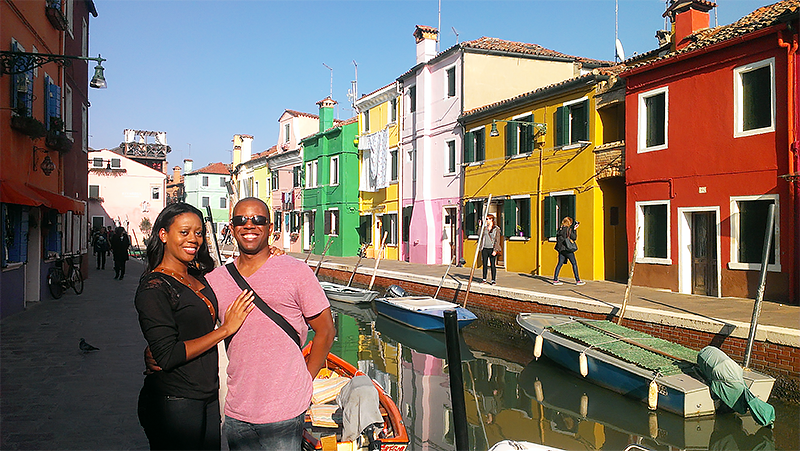 The rest of our time in Venice was spent doing the touristy thing and hitting all the required sites.  Although we didn't get to spend much time in Venice, only two days, we loved it just the same.  I can't wait to go back and see all the great things we missed on this trip.  Come back later this week to see the complete gallery from Venice & Burano!
---
What's your favorite thing to do/see in Venice?  If you haven't been, what are you most looking forward to seeing? Leave your comments below!