So many people want to travel abroad but they get tripped up (or panicked) by the logistics. While it may seem overwhelming at first, if you take it one step at a time you'll see how easy it is. So, I'm here to help you plan your first trip abroad so you can stop worrying and start planning.
---
Getting Started
Step 1: Determine your budget
You can't start planning a trip until you know exactly how much money you have to work with. Your budget should include travel expenses, accommodations, local transportation, food, entertainment, and miscellaneous (there's always something we forget). Once you have that down, you can start on the next step.
Step 2: Decide where you want to (can afford to) go
There's a massive world out there that needs exploring so you have many places to choose from. Decide what type of climate you'd like to visit and the type of activities you'd like to do (warm beaches, cold ski slopes, scuba diving, etc). From there, you can narrow down your choices to those that interest you most.
Step 3: Figure out how to get there
After you've made a list of places you'd like to visit, you can start looking for flights. This will be the largest chunk of your budget but there are plenty of good deals out there. My favorite website for finding flight deals is Skyscanner. You can choose your starting point and searching by destination or choose "everywhere" and search by price. Learn more about that in my previous post How to Afford Long Haul Travel on a Short Haul Budget!
Step 4: Pick a place to stay
What part of the city do you want to stay in (city center, suburbs, etc)? From firsthand experience, I can tell you that it's not always cheaper to stay outside the city center to save money. You need to determine how much it will cost you to get from your hotel into the city… then double it. There's no way you'll leave your hotel in the morning and come back at the end of the night. So, you can bet on going back and forth at least twice. Also, what happens if you want to drop off packages, the kids want a nap, or you forgot your camera? Ask yourself, how convenient is it to stay far away from where the action is?
Next, what type of accommodations do you want (hotel, hostel, Airbnb)? What will your budget allow? For this step, you'll have to decide what you can afford and what you're comfortable with. Some people would rather stay in a hostel and save money instead of a hotel that costs more. Others want privacy and don't mind spending more of the budget on luxury accommodations. So, check out a few options and go from there.
---
How to Plan (and Enjoy) Your First Trip Abroad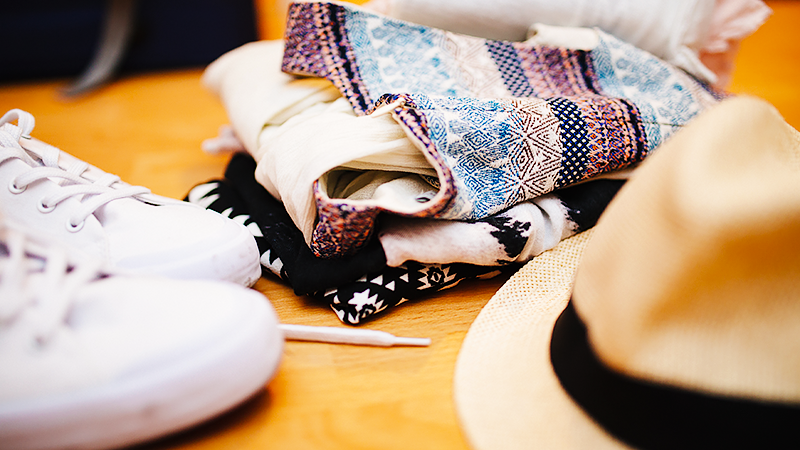 Packing
Packing is one of those things that can go really, really right, or really, really wrong. Most travelers are either #teamcarryon or #teamcheckedbags and that's okay. There are pros and cons to each. However, if you're traveling between countries/cities then you should pack light enough to carry on. Also, most airlines outside the United States have carry-on rules that are more strict than ours. So, do your homework and make sure your bag doesn't cost you extra due to weight or size.
When it comes to packing essentials, you should try to pack clothing that can work for multiple days and outfits. Pinterest is awesome for packing tips and capsule wardrobe inspiration. My rule of thumb is, "if I'll only wear it once, it stays at home". That goes for shoes, clothes, and accessories.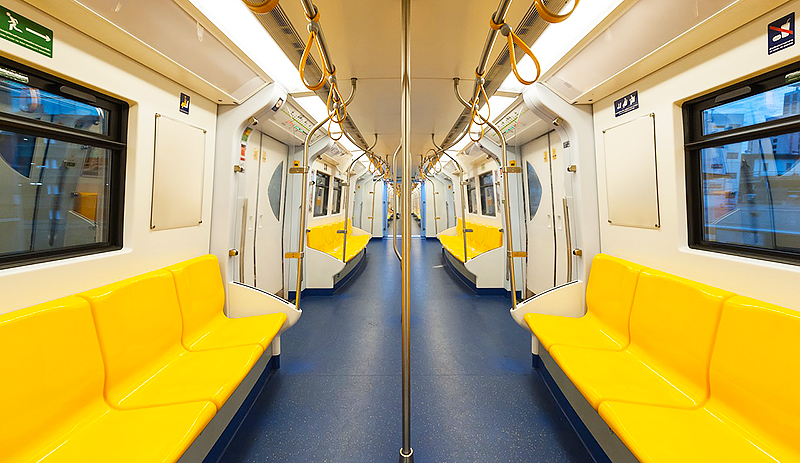 Transportation
It may be easy to hail a cab or book a rideshare but why not learn how to use public transportation? In most cases, it's more affordable and it can save time in traffic-heavy cities. Yes, it can take some getting used to but it's nothing to be afraid of. For example, the app (and website) Rome2rio is very helpful for finding out "how to get anywhere". Just put in your starting location and destination and it gives you all the possible ways to get there and the approximate cost. You can also Google your directions and get the same results. You may want to rent a car for a reasonable price per day, if you are planning on touring the whole holiday then you'll need adequate transportation, especially if you want to go further than public transportation can take you.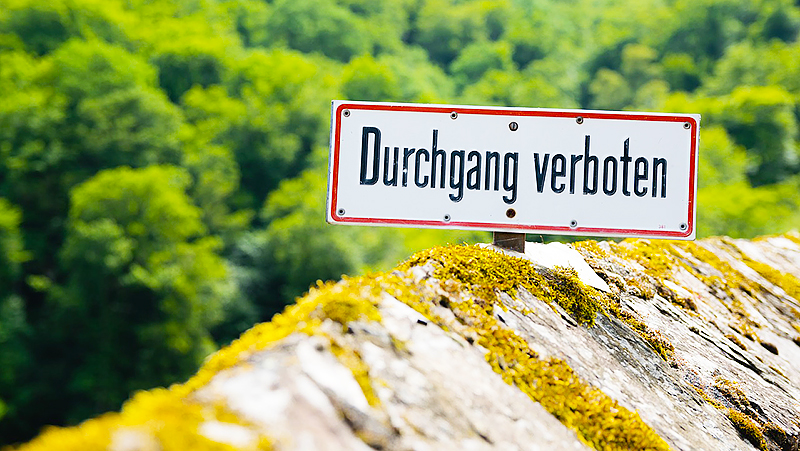 Language
Traveling to a country where you don't speak the language can feel intimidating but it doesn't have to be. Whether you are traveling for business or pleasure, there are many resources out there that will help you get by. One of my favorite tools when traveling overseas is the Google Translate app. You can type in questions/info, use the microphone/speakers to chat with someone, or use the camera to translate signs, menus, etc. While the translations may not be 100% correct, this app has gotten me out of more than a few jams!

Currency
Currency and exchange rates can also be difficult to figure out when you're traveling abroad. The first thing you should do is figure out what type of currency is used where you're going. If you're visiting multiple countries, there may be multiple currencies. The next thing you want to do is download a currency converter on your phone or bookmark one on your smartphone's browser. Once you land at your destination you can grab some cash instead of exchanging money in your home country. Be sure to read up on using an ATM Abroad. The last thing you want to do is stand there wondering how many U.S. dollars are in 10,000 Thai Bhat. (Spoiler alert: it's roughly $314).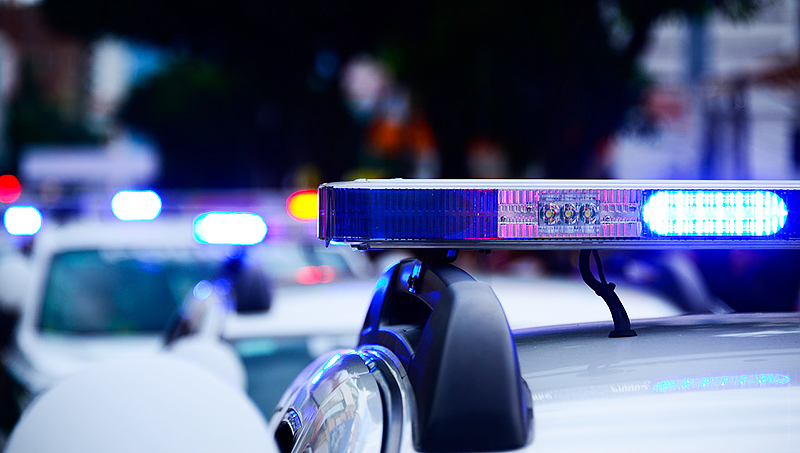 Safety
One thing you should always do, no matter where you are, is pay attention to your surroundings. I don't care if you're in Canton, Ohio, Bali, Indonesia, or Fez, Morocco… pay attention! Don't mention your hotel to strangers, or tell them you're traveling alone or you split up for the day from your friends. You can be friendly, of course, but there's no need to bring any unwanted attention to yourself. If you're extra worried, or this is your first time traveling abroad, there are things you can do to put your mind at ease.
Sign up with the State Department in the Smart Traveler Enrollment Program or STEP. This way, the government knows where you are should any major safety issues arise and you need to get back home.
On a smaller scale, give your friends and family a detailed itinerary of your travel dates, day trips, accommodations, day trips you have planned. That way someone always knows where you are.
You can even leave a note in the hotel room with your daily itinerary, just in case. Whatever works!
There's nothing wrong with being cautious so if you feel you need to do any of the above, don't let anyone make you feel bad about it. When I travel, I give my itinerary to my husband or my mom if hubby is traveling with me. A few other safety tips that are worth mentioning: know the laws in the country you're visiting and don't break them, don't buy/do drugs, don't solicit prostitutes, don't use counterfeit money, don't steal, and don't be a jerk (that should be #1)!

Sightseeing
Save time by planning your route. You don't have to plan every minute of your day but you should at least know which sights are where. If you know where things are, you can also plan your transportation which will also save you money. Try to visit the sights that are farthest first so you can work your way back to your hotel/vacation rental. When you stop for lunch you can plan the rest of your day, have lunch, or just watch the world go by. If you're a bit unsure of where the best sights are, it may be worth your while investing in a tour guide.

Food
The BEST thing about traveling is eating local food and trying new things. Of course, if you have dietary restrictions you'll have to do a little planning. I've heard of people packing granola bars, tuna pouches, and all kinds of things (a la Charlotte's pudding in the Sex and the City movie), please try not to do this. After doing a little research you'll find out that outside the United States, the food is less processed and it's made with better ingredients. If you're allergic to nuts, you may have a more challenging time in some Asian countries where they use nut oils. However, you're not the first person to travel there with that specific allergy. Just do your homework and you'll be fine.
For those of us that can (and will) eat anything, don't throw money down the drain by eating at hotel bars or ordering room service. Also, try to stay away from restaurants that are within walking distance to your hotel. These places "usually" cater to tourists. If you do stop at one of these places, promise me you'll at least avoid the restaurants with people standing outside begging you to come in. I've had more than enough crap meals in places like that. If it's a good restaurant, they don't have to stand outside trying to drum up business. Instead, try some street food, have lunch at a cool cafe and splurge on dinner.

Enjoying
Don't stress out if things don't go according to plan. Trust me, it won't no matter what you do. If you avoid the stress and go with the flow, you won't end up bawling your eyes out in front of the train station in Florence. You're there to have the time of your life and whatever happens, happens. Obviously, you should stay safe and make good decisions but outside of that enjoy yourself.
Wrap-up:
There's no reason that planning a trip abroad has to be that different from planning a trip at home. Yes, there are some differences but if you use the same research techniques for both then you'll be just fine. Now go plan your first trip abroad and enjoy it! If you need some travel inspiration, check out these 6 affordable cities in Europe.
---
Be sure to pin for later!