Last October, we spent a week in Greece but only two of those days were spent in Athens. As you can imagine, two days was hardly long enough to see anything, let alone everything on our list. So, I needed to find an option that would maximize our short time in the city. As I planned our itinerary, I found this Free Walking Tour on Tripadvisor. Since the tour received 5 stars, by a few hundred customers, we decided to give it a shot!
Here's the link to the Tripadvisor Review: http://www.tripadvisor.com/Attraction_Review-g189400-d3629217-Reviews-Athens_Free_Walking_Tour-Athens_Attica.html
Here's the link to the Athens Free Walking Tour Website: http://www.athensfreewalkingtour.com/
Is it really free and is it worth it?
From the reviews, I knew the tour was FREE but they asked that you tip the guide. I didn't have a problem with tipping since some of the guides do this for a living, not just for fun. So, what's an appropriate tip for a free tour? Some people tipped about 10-20 euro but there was one Australian backpacker who only tipped 5. Luckily, our guide had a great attitude and appreciated the fact that 5 euro was all the backpacker could spare.
Our tour lasted 4 hours, not the usual three because we had a group full of history buffs and we spent a bit more time at each stop. Our guide, I can't remember his name, was charming and knowledgeable and seemed to really enjoy his time with the group. During the tour, there isn't time to actually go inside most of these places, including the Acropolis, but walking around this beautiful city and learning the history is worth it. Below are some of the featured stops on the tour:
Hadrian's Arch
Temple of Zeus
Kalimarmaro Stadium
Zappeion
Monastiraki markets
Parliament & Tomb of the Unknown Soldier
Hill of Ares
Acropolis
Roman and Greek agora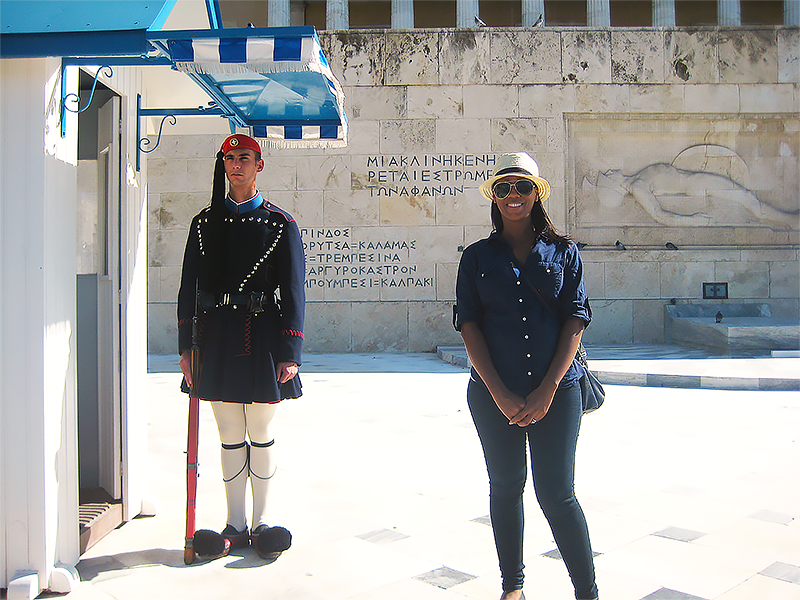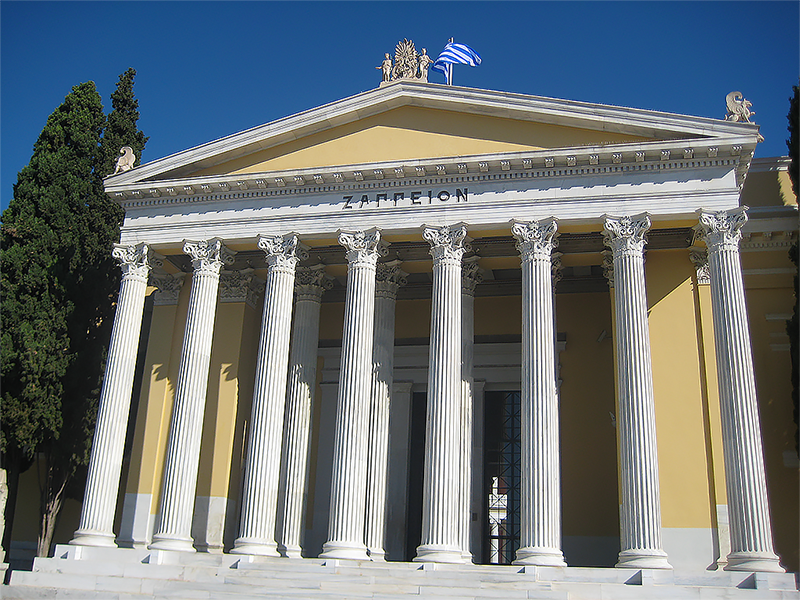 One of my favorite stops was Panathenaic Stadium, home of the 1896 Olympic games. As I stood in front of the stadium, I couldn't help imagining what it was like to attend the Olympics back then. I've never actually been to the Olympics but it's on my bucket list so this served as a good place holder until I get to the modern games.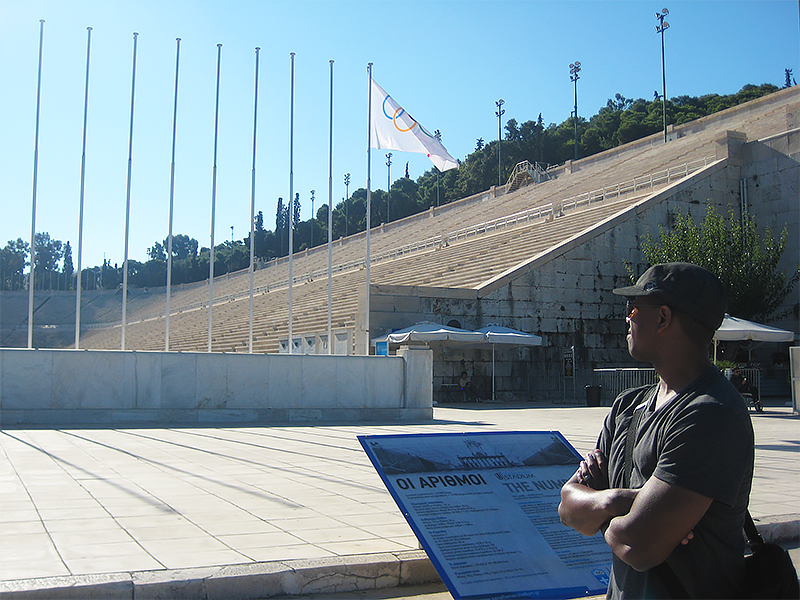 By far, the best stop on the tour was the Acropolis. We didn't go all the way to the top but we got pretty close and we hiked up to this area that overlooks the city and snapped some pretty sweet pictures.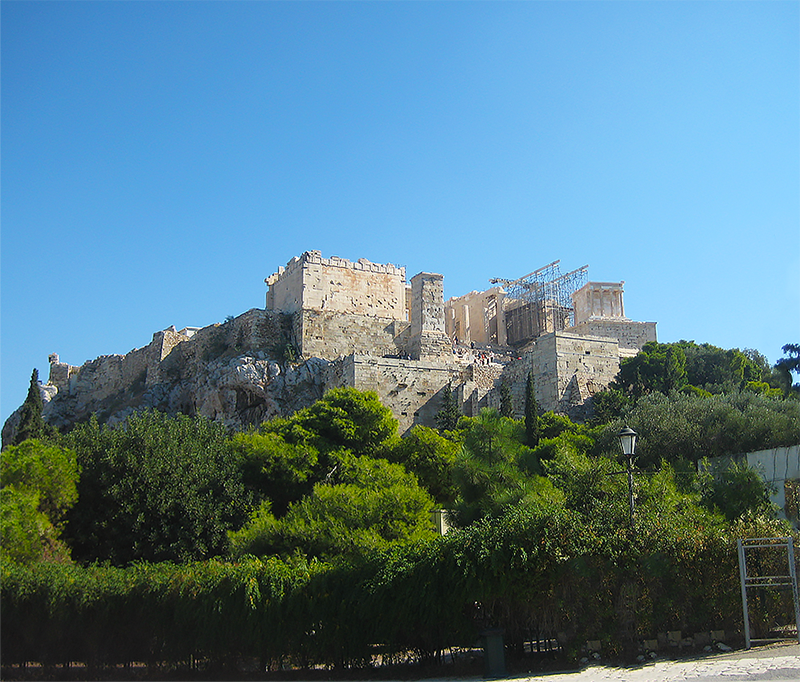 So, was it really free and was it worth it? YES, it was most definitely worth it and NO it wasn't exactly free (tip your guide!). To be honest, I would have paid to take this tour and I highly recommend it to anyone with a limited amount of time in Athens. You can't get a better deal for the money! I learned more about Athens in 4 hours than I would have if I had just taken a tour of the Acropolis or spent the afternoon in a museum.
Travel with Mia Tip # 56: Many cities have variations of the "free walking tour." Don't forget to look for free tours on your next trip!
---
Have you done any free walking tours? What did you think of them? Tell me about it in the comments!